NBA YoungBoy is the first hip-hop artist to earn 100 million streams for 2023. The artist's streams go ahead of artists like Drake, who came out as the top streamed hip-hop artist in 2022.
The artist recently released his first album for the year, I Rest My Case, which sold 31,000 album-equivalent copies of the project. It's the lowest streamed project of NBA YoungBoy's career for a first-week project. The artist trails SZA, whose album SOS remains the No. 1 album, followed by Taylor Swift at No.2, Metro Boomin at No. 3, Drake and 21 Savage at No. 4, Bad Bunny at No. 5, and country singers Morgan Wallen at No. 6 and Zachlane Bryan in No. 7.
YoungBoy's stream record is enviable as the young rapper's studio albums have all earned 100 million streams across platforms. Last year he broke Eminem's record for having the most solo videos with 100 million or more views. The "38 Baby" rapper has 24 videos scoring more than 100 million views, while Eminem has 23. YoungBoy Never Broke Again album, The Last Slimeto, released in August, is the latest album to join the milestone.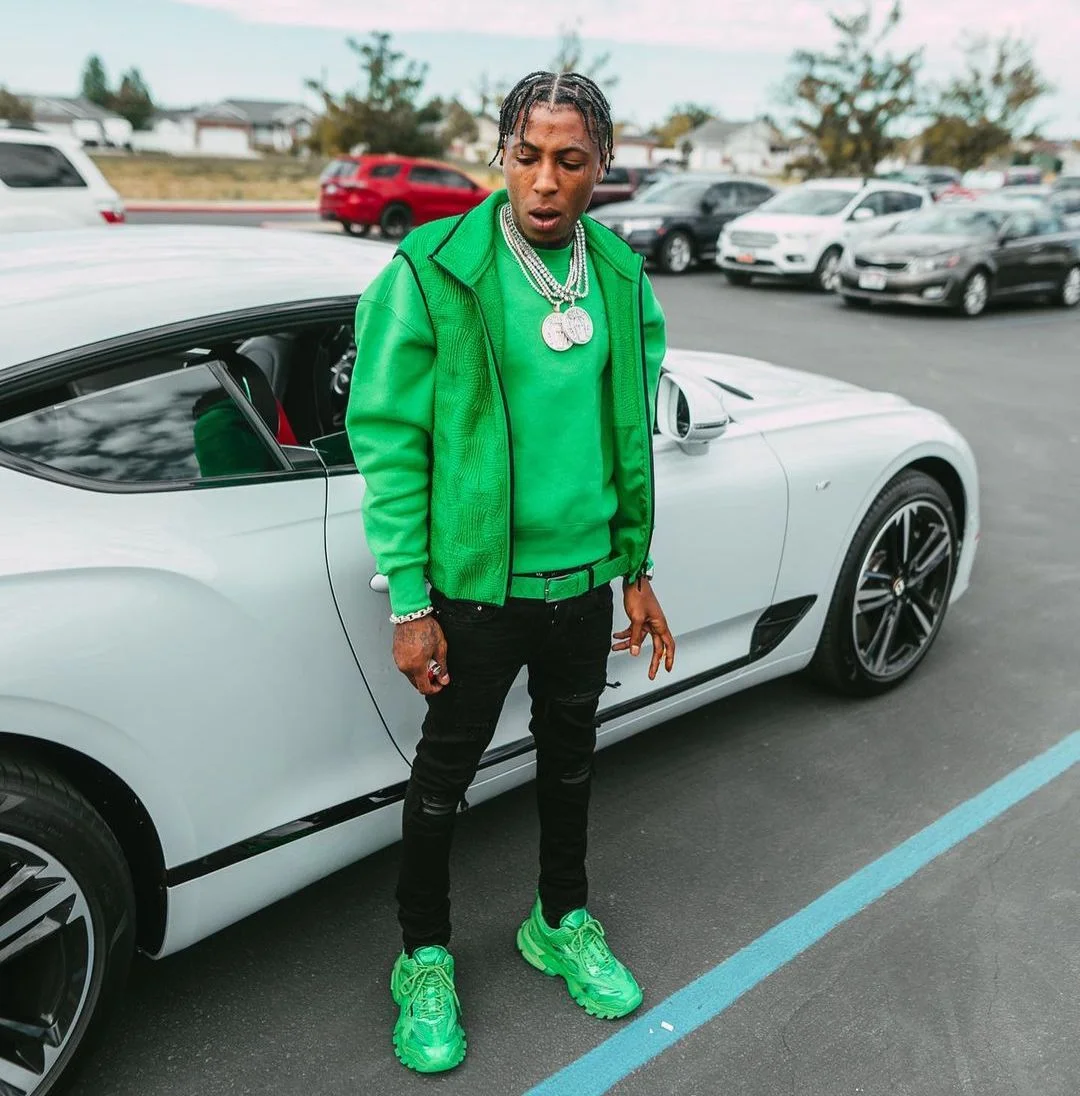 The rapper released eight projects in 2022 while closing out his deal with Atlantic Records and signing a multimillion-dollar deal with Motown Records, which released his latest album, I Rest My Case. His fans reacted to his streaming milestone on social media.
"Ion think people understand how crazy this is to do in 12 days," one fan wrote on Twitter. "YB is also the best rapper post 2015 …. under 30 , has been for some time now," another person added.
This week, the rapper revealed that he's putting off plans to go on tour despite saying that he wanted to travel and perform for fans after his court win in 2022.
"I done found time for myself. Every $15 million tour come my way getting turned down. I don't wanna do no show. I don't want nothing but a bigger house. It gave me time for myself. My daughter know who I am, b*tch, I know who I am," he said in a video posted to Instagram.