Meek Mill has denied allegations he was making references towards Lori Harvey in a shady tweet on Friday.
The Philly rapper came under scrutiny again, thanks to his Twitter fingers. On Friday (January 13), Meek Mill tweeted a message that reads, "Y'all let that gal f#%k anybody." The tweet arrived moments after Snowfall actor Damson Idris and Lori Harvey made their relationship Instagram official. The actor shared two photos of the model on his IG Story, one of which he planted a kiss on her cheek.
Like all things Lori Harvey, the photos quickly went viral on the internet. Meek Mill's tweet perhaps was just bad timing, but fans quickly jumped on it, calling him out. Some blogs also picked up the tweet and ran with it, including TSR, who the rapper is now calling out and accusing of being divisive.
In another tweet, Meek wrote, "Or the PR people just connected that together ion know I'm getting to big they don't want me to speak lol."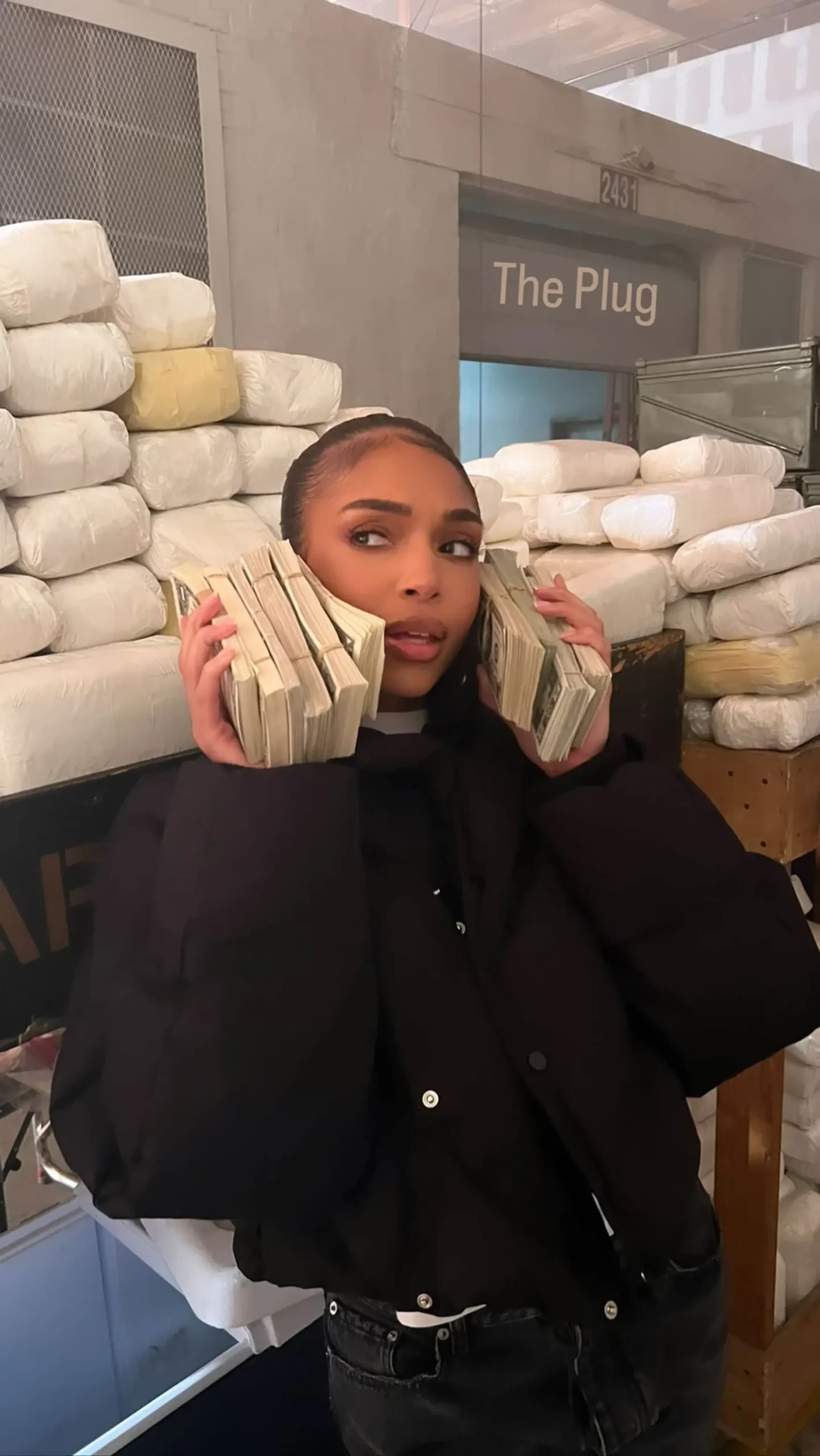 Meek Mill says the first tweet was him merely quoting lyrics from PartyNextDoor's new song, "Her Old Friends." After listening to the new song, we can say yes, it's true that the lyrics match PND's vocals. Still, the Dreamchasers rhymer is getting some blowback for the tweet that appears to just be bad timing. He is now threatening to sue TSR for posting him.
"I don't pay them blogs and they gotta post me daily with great news them sites based off black hatred they even caught me by replying," Meek tweeted.
Meek Mill insisted he would never disrespect the couple because the actor is his real friend. "Damson my real friend … the shade room posted and made it as I'm coming at him and his lady tf ….. these sites ruined many friendships and families," he tweeted.
Lori Harvey is a hot topic today as she celebrates her 26th birthday and making her relationship with Damson Idris official. Last year she ended her year-long relationship with Michael B. Jordan, and prior to that, she was linked to Future, Trey Songz, and Diddy. These days, she is being praised for her dating skills, but some males in the entertainment industry, like Boosie Badazz, are frowning on what they call her "body count."
Y'all let that gal f#%k anybody ?

— MeekMill (@MeekMill) January 13, 2023
Meek is still checking that Christmas wishlist huh pic.twitter.com/YFPyKmo3yb

— Jade (@jadeshareee) January 13, 2023
I don't pay them blogs and they gotta post me daily with great news ….them sites based off black hatred they even caught me by replying … but bro my real friend and shawty not in my world they pushing black hatred lol them blogs are for "narcissism use only"

— MeekMill (@MeekMill) January 13, 2023
They really got that pr shit on smash lol they confusing meeee … it's sad they got our people confused on high levels or these gotta be bots it's no way people got that dumbed down https://t.co/NUltJZbp52

— MeekMill (@MeekMill) January 13, 2023
Damson my real friend … the shade room posted and made it as I'm coming at him and his lady tf ….. these sites ruined many friendships and families …seeing all that negativity you become that! I stay away from people that live in those comments they be secretly miserable!

— MeekMill (@MeekMill) January 13, 2023