Young Thug is back in court for his YSL Rico trial and the presiding judge Ural Glanville is again shaking things up during jury selection.
A potential female juror who skipped jury selection in the Young Thug trial and flew to the Dominican Republic had a history lesson from judge Ural Glanville who decided not to cite her for contempt of court but instead write a 30-page essay on the importance of jury service.
The woman with the initials LE and juror No 64 caused judge Glanville to be riled up earlier this week after she was chosen from an earlier batch of potential jurors to return to court for further evaluation as to her suitability to be on the panel of jurors in the ongoing trial.
The judge had learned that juror 64 had traveled to the Dominican Republic for a week. The judge had ordered that she return to the United States as soon as possible and ordered that she is brought from the airport directly to court.
Judge Glanville set out to make an example of juror 64 on Thursday morning as she showed up at court with her lawyer in tow.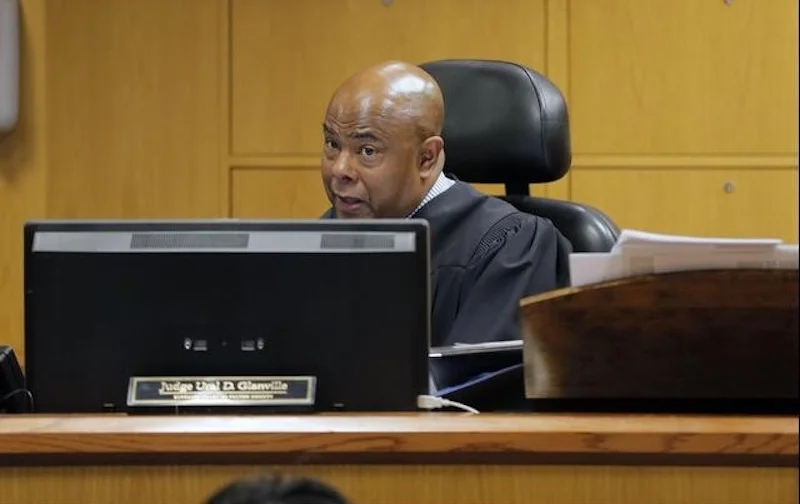 According to the woman, she had contacted jury services by email to inform them about her travel itinerary for business reasons. She denied disregarding the jury summons. "Every move I made was to not be negligent of the jury summons," she told the judge.
Judge Glanville used the opportunity for a teaching moment for juror 64 and the courtroom as he shared that jury duty is a privilege that wasn't available to African Americans until a couple of decades ago.
"Years ago, people who looked like us couldn't serve on juries," Glanville began. "It was prohibited."
The judge ordered juror 64 to write a 30-page essay on the importance of jury service instead of charging her with contempt of court.
Juror 64 will have to write the essay APA style with ten primary sources and ten secondary sources and will have three weeks to complete the essay and return to court on February 13 to discuss it. The judge also warned that he would have the essay assessed by a plagiarism tracker just in case juror 64 planned to be slick.
On social media, many reacted to the judge's handling of the juror. "30 pages is crazy but better than contempt I guess," another person said.
"I would hate to have this assignment but then I would likely start to investigate the origins of jury trials and get lost in the history," another added.