Alkaline takes an early lead on Spotify's new dancehall playlist, Back A Yard.
Spotify has expanded its reach globally, providing instant access to listeners from the reggae and dancehall Mecca Jamaica. The streaming giant has recently launched a brand new Jamaican-themed playlist called "Back A Yard." Ironically, the list is being headed by Alkaline, a Jamaican entertainer currently residing in Florida.
His physical location has not hindered his ability to connect with his fans on the island. His consistency with dropping hits after hits in one of the toughest years the entertainment industry has ever seen is a testament to that. The deejay kicked off the year with another hot number in the form of "Top Prize." That release also came with an announcement of an upcoming album of the same name.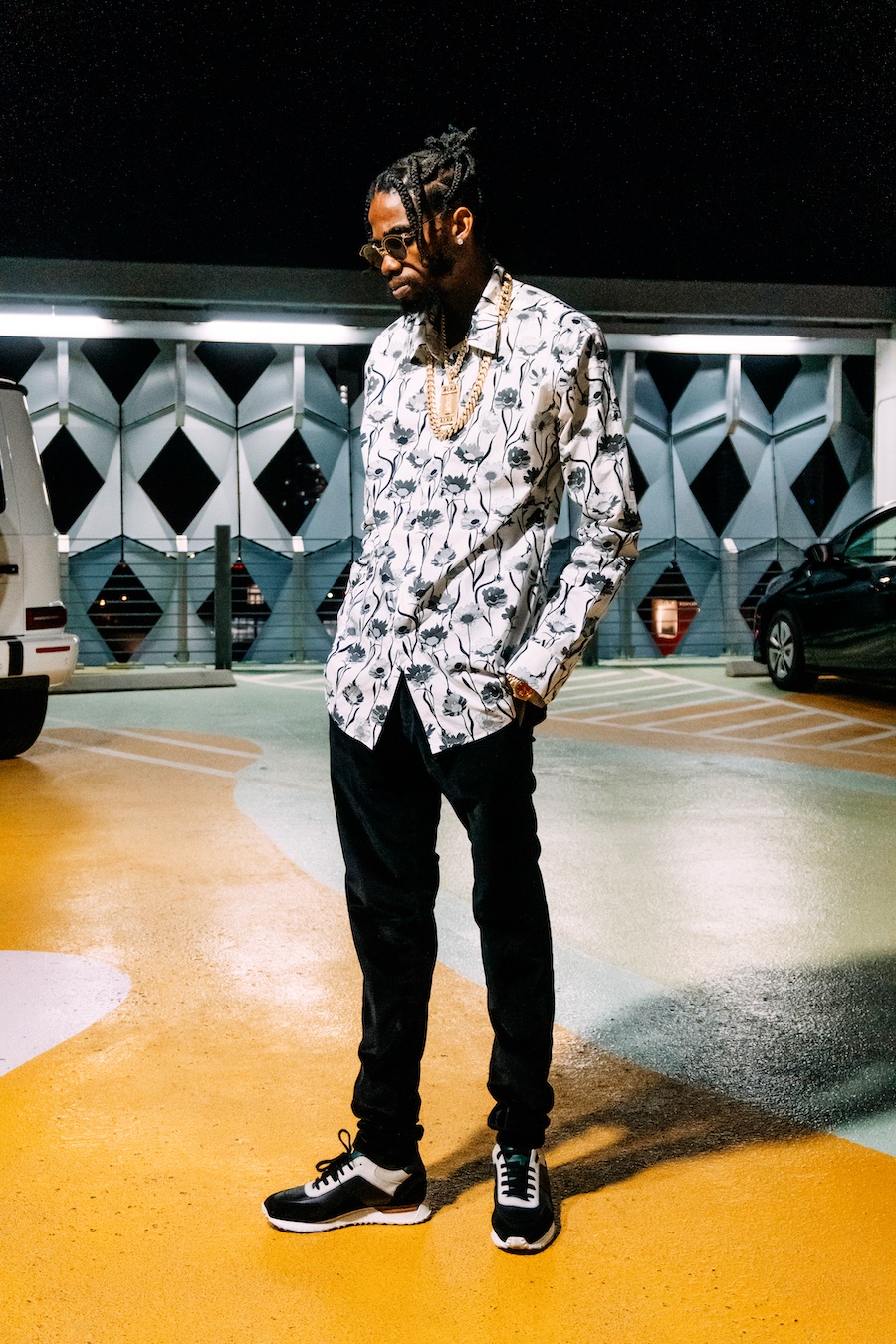 The leading track, which dropped in mid-February, has already gone on to accomplish over a million streams on Youtube and dominated Twitter trending slots for days. To top off a sizzling February, the Manhimself also tore the mythical roof off a Florida venue, as nearly 1000 people poured into a venue to witness him perform. It's unclear if these latest trends are what prompted Spotify to tap the deejay over other major front runners such as Vybz Kartel. The new playlist currently boasts 51 tracks from some of the best voices outside of Jamaica.
"Top Prize" was also featured on other streaming music chart watch lists, including Pandora, Apple Music, and Deezer.
Alkaline rose to prominence in the music scene after releasing a slew of singles between 2012 and 2013. He released his debut album "New Level Unlocked" in 2016, and it went on to top the Billboard Reggae Album Chart in the same year.