DaBaby says rap beefs just isn't his thing.
We have seen a lot of rap beefs over the years, with many providing some pretty fiery diss songs aimed at their opposers. Some rappers live for the fight; however, one of hip hop's newest sensations has been very vocal about his unconventional stance. DaBaby recently confirmed that he is not into beefing with any of his fellow rappers. Hip hop music was first started back in the 70s, and while battle rap was not a part of the initial musical explosion, the phenomenon took on a life of its own after some years.
One of the most iconic battles came in 1981 when rapper Busy Bee Starski, who is mostly known for his comedic rhymes, took shots at a few rappers during a performance at the Harlem World Christmas celebration. One of the rappers he called out was Kool Moe Dee, who unbeknown to him, was actually in the crowd. Dee stepped up and responded with a freestyle response straight off the dome.
DaBaby was recently interviewed on the RapPack with a panel consisting of Spotify Head of Urban Carl Chery, HipHopDX Editor-In-Chief Trent Clark, and Keep Cool A&R Jon Tanners.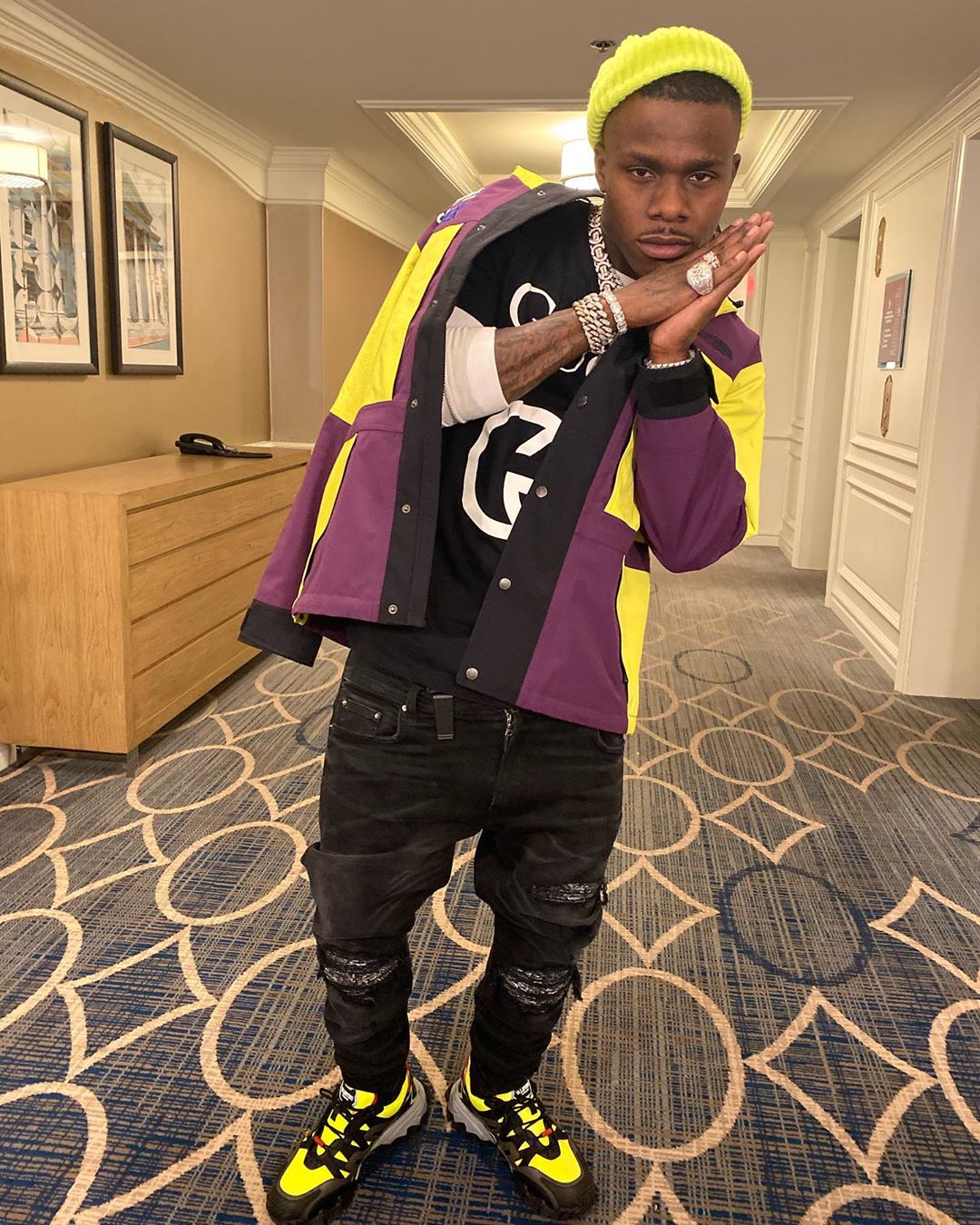 During the sitdown, he mentioned that everyone wants to say they are the best but does not want to actually put in the work to prove it. He commented on the fact social media is being used as the vehicle to determine who is the best, instead of the actual music.
He gave examples, "When [Lil] Wayne said he was the best rapper alive, he didn't say that sh*t on Instagram. He said that sh*t on his album. Immediately after saying it, it was at the beginning of his song, he gave you music to back it. He gave you an entire song and repeated itself in the hook that he's the best rapper alive. And then, he gave you a complete body of work, a legendary body of work right after it."
DaBaby has had a remarkable year, appearing almost everywhere, from Camila Cabello's pop album, SNL (Saturday Night Live), copping the New Hip Hop Artist at the 2019 BET Hip Hop Award. He has also embarked on his KIRK tour to promote his sophomore album of the same name, copping a major co-sign from Drake in the process.
With all this success, Dababy is sure to have quite a few persons gunning for the spot he currently occupies, and the normal way to get this done is through a beef.
To this, he said, "Nah you ain't gonna see me do no battle rap. You just don't get thrown into a rock-throwing competition because at the end of the day that's going to distract you from the art. That's going to distract you from the money too."
He does have a limit though, as he is clearly not okay with any momma disses, "You can't talk about my momma and be in the same room as me," he added. "We ain't playing like that. I can't play like that so I'm not even going to sit here and act like I'm cool with that. I'm not going to act like my reaction is, 'O.K. let's keep it on the beat.'"
What are your thoughts on Dababy's stance, do you think he is soft for not wanting to engage in one of the very things that make hip hop interesting?