These never before seen photos of JAY-Z and Aaliyah are worth a billion dollars.
Aaliyah had some controversial relationships prior to her tragic death. The "More Than A Woman" singer was in the midst of a soaring career when a plane crash in the Bahamas cut it all short. She, along with 8 others, died in the 2001 accident that was caused by an unlicensed pilot who had been under the influence of alcohol and cocaine at the time. At the time of her death, the 22-year-old had been in a relationship with record producer Damon Dash. Despite no formal engagement having taken place, Dash alleges that the pair had intended to get married.
It makes sense that the then-30-year-old would have wanted to put a ring on it, as he claims that many men had their eye on the Queen of the Damned actress — including his business partner, JAY-Z.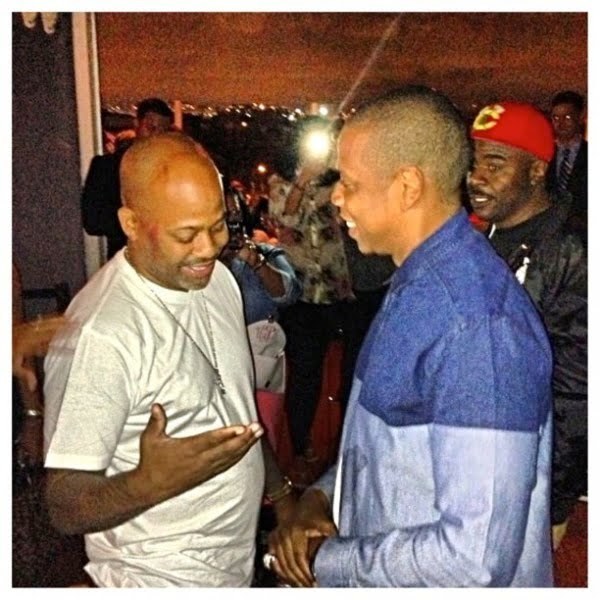 Speaking with Page Six, Dame Dash revealed that JAY-Z was trying to get with his then girlfriend Aaliyah and he was going at her hard. Dash added that everyone in the crew was trying to get with her because she was just that cool. Of course Dame and Hov had a bitter falling out so an argument can be made that the former music exec is just bitter with Hov, who is now a hugely successful businessman and is worth over a billion dollars.
Pictures have now emerged which give some clout to Dash's claims. The Daily Mail got a hold of some never before seen photographs of JAY-Z and Aaliyah from a 4th of July party in 2000, where the "Family Feud" rapper has his arm around Aaliyah's waist. According to his Roc-A-Fella partner's timeline, he and Aaliyah were already an item by then.
All this, of course, comes after the late singer's controversial marriage to R. Kelly. Despite being only 15 at the time, she got hitched to the "I Admit" singer who was 12 years her senior. It has now emerged that he bribed a public official to forge an identity document stating that Aaliyah was above 18.
Never-before-published photos of Jay-Z and Aaliyah emerge https://t.co/bk3mpjai57 pic.twitter.com/7zAayHV4ZD

— BEY HUB (@thebeyhub) December 11, 2019