Tekashi 6ix9ine's girlfriend Jade, has also written a letter to the judge asking for leniency in his sentencing.
On Wednesday, Tekashi 6ix9ine, born Daniel Hernandez, stunned everyone when he wrote a lengthy letter to the presiding judge ahead of his sentencing hearing next week. The controversial Brooklyn rapper explained to Judge Paul A. Engelmayer that he has used his time behind bars to reflect on his actions and is now very remorseful as he asked for a second chance. 69 went into a bit of detail on how his former Nine Trey Bloods gang members extort and steal money from him while one gang member, whom he didn't name, slept with his then girlfriend/baby mama, Sara Molina.
Let's not forget that prosecutors also sent the judge a letter on behalf of 6ix9ine, asking the judge to go light on their sentencing as a reward for his cooperation. Tekashi 6ix9ine is also getting some support from his new girlfriend, Jade, whose real name is Rachel Watley. She also wrote a letter to Judge Engelmayer detailing how Hernandez is the opposite of what is portrayed on the internet.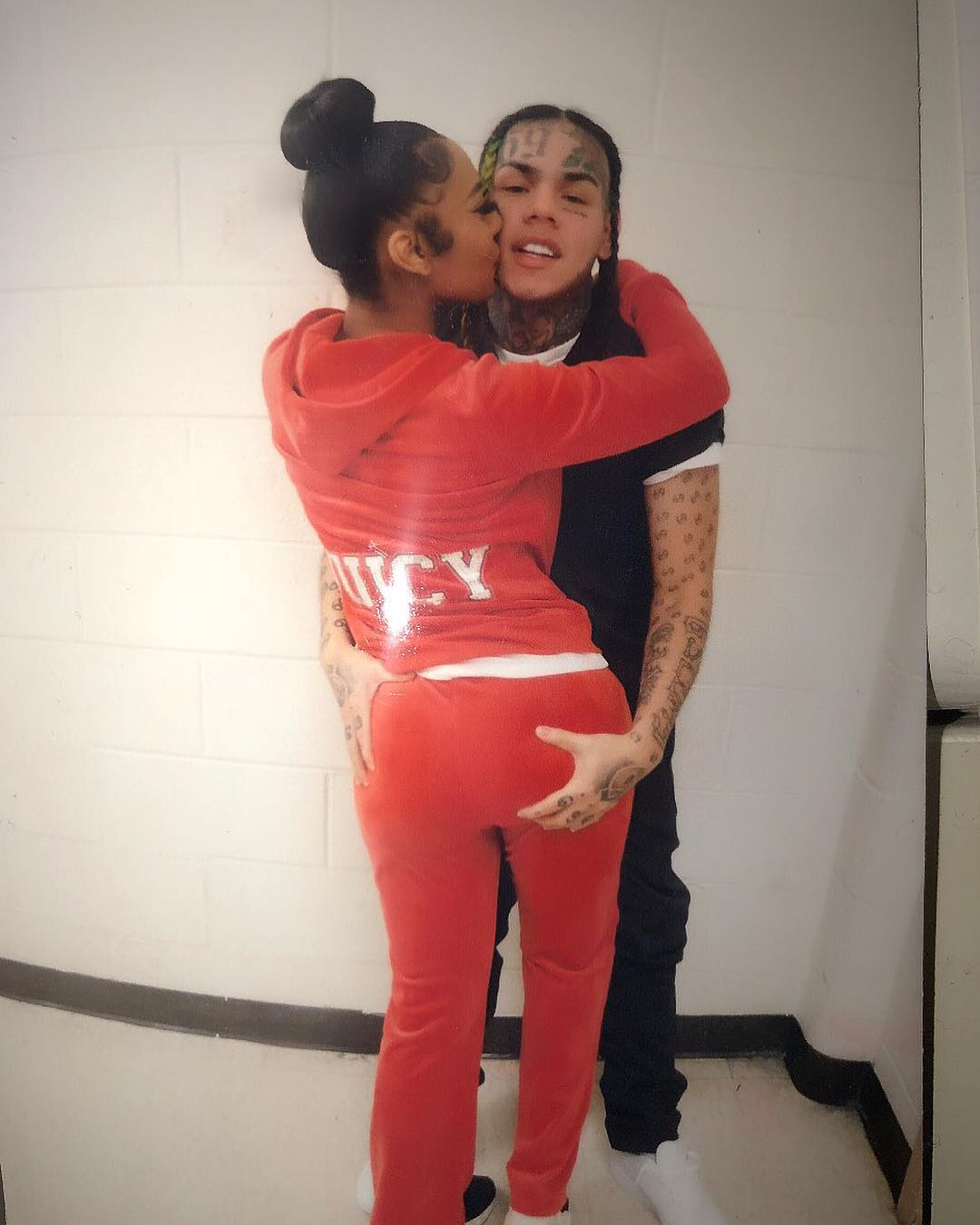 "My name is Rachel Watley. I am the girlfriend of Daniel Hernandez," Jade started her letter. "I want to start this letter off by saying this has not been an easy year, not that we expected it to be Your Honor but God gives his toughest battles to his strongest soldiers. When I met Daniel Hernandez. he was nothing like how the internet portrayed him to be. He was the total opposite. He was exceptionally respectful, outgoing, very sweet, kind hearted and a genuine generous person. Yes, we knew each other for a few weeks before his indictment but I decided to stick by his side not because I felt I needed to but that he needed someone he can trust in his corner. Throughout the first few months while Daniel was incarcerated. he would always speak on his family, take care of everyone and then go above and beyond with what was necessary. Leading up to this sentencing day, we are extremely optimistic that he will be able to show the change in him to anyone that matters and to the entire world."
Tekashi 6ix9ine and Jade had only met a few weeks prior to his arrest in November last year. In his letter, 69 told that the judge that his arrest was a blessing in disguise since it gave him the opportunity to cut ties with the dangerous gang he became a part of.
Tekashi is now facing 47 years in prison but is expected to get a much lighter sentence due to his guilty plea and subsequent cooperation with the feds. His sentencing hearing is set for Wednesday, December 18, 2019.