Postmodernism is what defined the '80s and '90s, but the era now is definitely Post Malone-ism.
Post Malone, born Austin Richard Post, has dominated charts throughout 2019. His sophomore album, Beerpongs & Bentleys, was nominated for 4 Grammy awards, and he even got to perform at the show. A few months later, his third studio album, Hollywood's Bleeding, dropped and debuted at number one on the Billboard 200. When the album hit shelves in the first week of September, it sold 489,000 units. Its singles were also firmly planted in the charts, with "Wow," "Goodbye," and "Circles," all making it within the top ten of the Billboard Hot 100.
The last quarter of the year has seen those numbers grow exponentially, and Post is now laying claim to the biggest album of the year.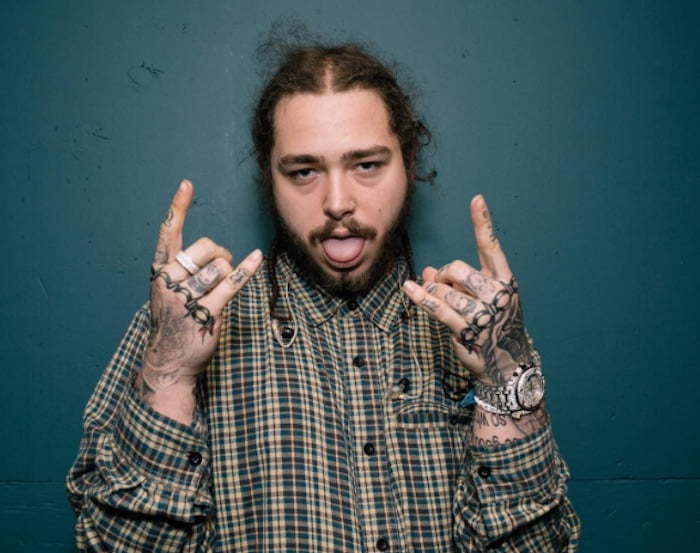 Data released by HITS Daily Double shows that Hollywood's Bleeding has sold an impressive 2.6 million editions since its September debut and spent 5 non-consecutive weeks in the top spot in the Billboard 200, making it the longest-running number 1 album of the year.
Post Malone is also the most-listened artist on Spotify, with 6.2 billion streams, according to the music platform.
"It's been an amazing year," wrote Post's manager Dre London while revealing that over 305 million hours were spent listening to the "Sunflower" rapper. "We went diamond on a few records, released our 3rd album, toured the world got an award from the AMA's for album of the year & posty is the #1 most streamed artist on Spotify this year. I gotta just sit-back & take this all in, we love all of you for making this possible."
Numbers always tell the true story, and the ending of this fairytale is that not Taylor Swift, Ariana Grande, or even Billie Eilish is the most successful artist of 2019, it's a rapper from Texas named Post Malone.