Juice WRLD's ex-girlfriend Alexia Smith opened up about the rapper's drug addiction in an interview with Daily Mail.
As more details continue to emerge surrounding the tragic death of the chart-topping rapper, his former girlfriend came forward in an interview to shed some light on the demons the rapper was fighting. Smith said that at first, she did not dissuade the rapper's drug abuse as she initially would indulge in the substances as well. Alexia told the Daily Mail that she Juice would take up to three 30mg Percocets a time which she said was "already a lot but the problem was he was drinking lean on top of it," Alexia shared.
Alexia dated Juice WRLD, whose real name is Jarad Higgins, for a while back in 2018 before the two parted ways. The 21-year-old says she witnessed the young rapper's mental health battle and struggle with drug abuse everyday. "Even when he had every reason to be happy, he still wasn't and obviously that's mental illness," she said.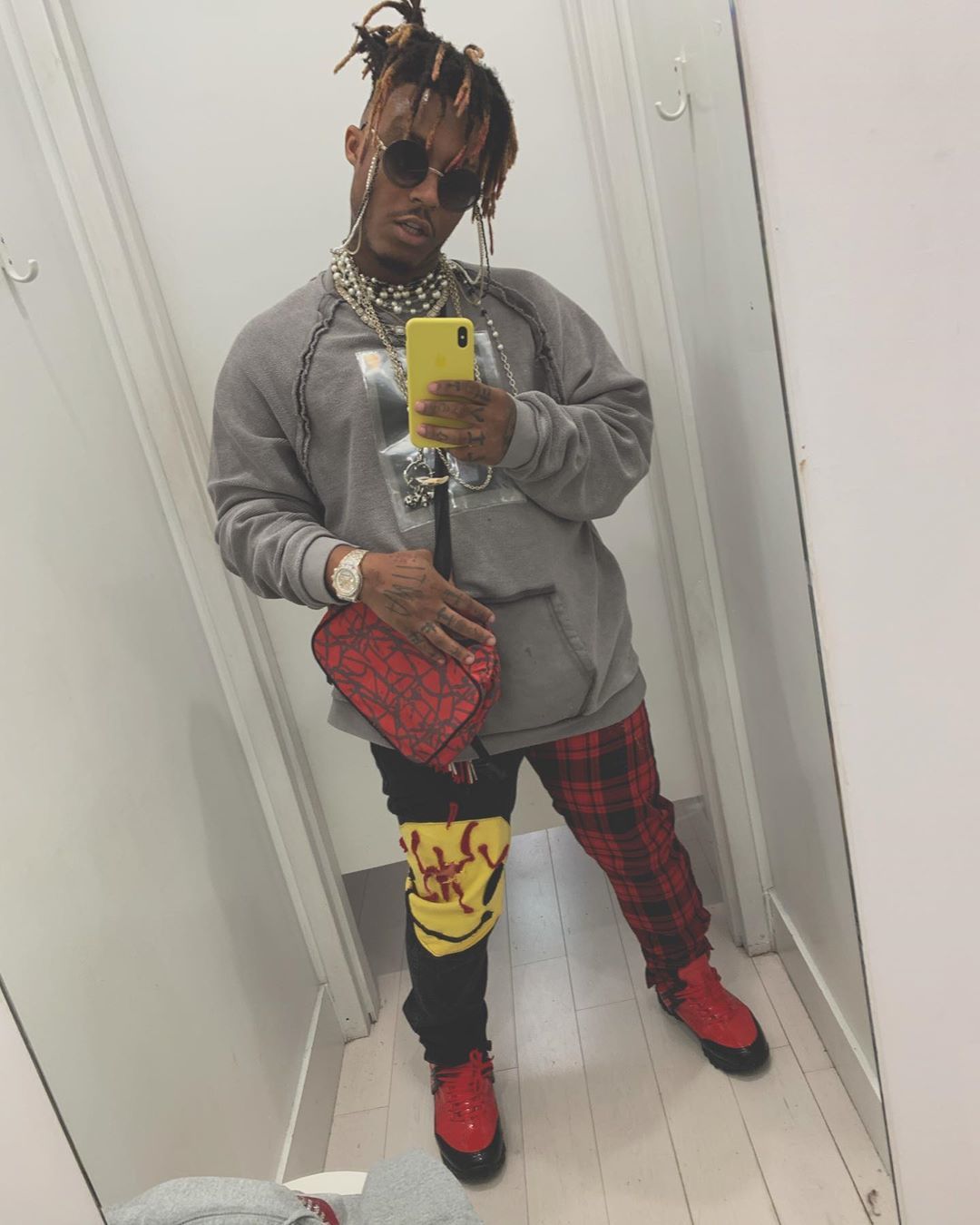 Alexia recalls that a particularly dark period was when all the big labels were fighting over him and would have given anything for his signature, even offering the 20-year-old at the time cocaine. "He didn't do the coke but the point was, in the beginning, labels were fighting over him so bad they would have given him anything." The Daily Mail reports that according to Alexia, the "Lucid Dreams" rapper's depression was a result of various factors including feeling misunderstood, not knowing who is really down for him, and heartbreak.
She also added that she eventually started hiding his pills when she started urging him to get clean. Unfortunately, Alexia alleges that her ex-boyfriend would get violent on these occasions when he was going through withdrawal. "We started to get physical with each other and then he would just relapse because he couldn't deal with how much it hurt. His body was in pain," she said about the departed rapper who she says suffered from depression. "My mom just always raised me that once it gets to that point it's over with. And I told him that and he agreed," Alexia says of her and Juice's closing chapters.
Juice WRLD once spoke out on the fact that popular rapper Future inspired him to try lean while he was still a teenager. The "Molly Percocet" rapper later admitted in an interview with Rolling Stone that it really bothered him to hear that, and it actually made him question himself. "I was like "Oh s–t. What the f–k have I done?" How many other sixth-graders did I influence to drink lean?" Future told the mag. Now the 21-year-old rapper is no longer here and influencers like Future still thrive on the demise of young rappers and fans. Juice WRLD's sudden death has still not yet been entirely digested by the mourning hip-hop industry that is still trying to find the answer to mitigating the deadly effects of living what we preach.