Veteran clash deejay Ninjaman has been released from hospital after he was hospitalized yesterday after he slipped, fell and broke his arm, and had to undergo surgery according to one of the dancehall deejay's family members.
The Star newspaper reported that the deejay's nephew Sumari as saying the Don Gorgon is doing fine, and his condition is "nothing to worry about," and he is in high spirits. Ninjaman, whose given name is Desmond Ballentine, is serving a life sentence for the 2009 murder of Ricardo Johnson. He was sentenced in 2017 and will have to serve at least 25 years before being eligible for parole.
Ninjaman was also sentenced to 20 years in prison for shooting with intent, which is running concurrently with the murder sentence. His son Janeil was also sentenced to life imprisonment.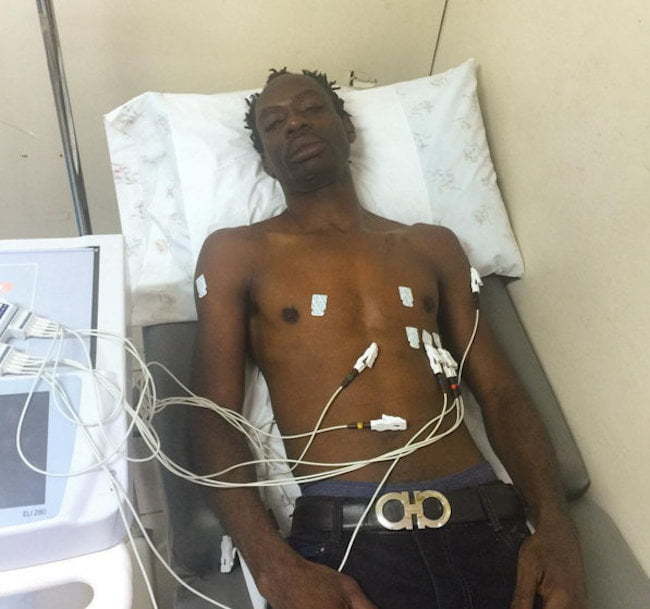 The artiste was also hospitalized on November 3, 2017, close to the end of his trial after he complained of chest pains and difficulty breathing at the Home Circuit Court in Downtown Kingston, bringing the trial to an abrupt halt.
Ninjaman spent several days in the hospital, but the trial continued in his absence, and he was later convicted of murder and given a life sentence.
Ninjaman emerged on the Dancehall scene in the 1980s and was widely known for his provocative pro-gun lyrics and his stammering, outlandish style.
Dancehall's bad boy had many hits over the years such as "Murder Dem" and "My Weapon" in 1990; "Bounty Hunter," "From Mi Hold Him," and "Permit To Bury" in 1991, as well as "Ting A Ling A Ling A School Pickney Singting" in 1992, which was a counteraction to Shabba Ranks' classic "Ting a Ling." He also voiced "Artical Don" in 1994, adding a new word (Artical) to the Jamaican lexicon, which many people initially thought was an English word.