Charlamagne Tha God says Nick Cannon won the beef with Eminem hands down.
The reignited beef between Nick Cannon and Eminem has been a topic of discussion for quite a few days, and Charlamagne Tha God has finally declared Nick Cannon the winner. The bad blood between Em and Nick is now over a decade old but is still going strong. The initial feud between the two kicked off as a result of both men dating Mariah Carey at some time or another. However, the 2019 leg of the feud kicked off when Nick Cannon made mention of the Em and their disagreements on T.I.'s podcast, ExpediTIously. This did not sit well with Eminem, who attacked Nick in his verse on Fat Joe's record. Fat Joe has mentioned that he wants no part of the beef even though it was started on his track. Nick Cannon responded to Em's attack with two diss tracks on his own, one titled "The Invitation," and most recently, "Pray For Him."
The latest track from Cannon, which features the Black Squad from Nick's Wild 'N Out, was ranked the better of the two tracks. While many listeners have claimed that the tracks are sub-standard, there are a few who have praised Nick's efforts. Charlamagne Tha God ran the Rumor Report on The Breakfast Club earlier this week, and Tha God declared Nick the winner for two reasons. "First of all Eminem lost and the reason he lost is because he made Nick Cannon do what none of us want him to do and that's rap," mentioned Charlamagne. "I think Nick Cannon won that one, I think Nick Cannon and the Black Squad, even though they jumped Eminem, I think they got that one."
Even though the two have been trading words on Twitter, Eminem has failed to respond to any of Nick's diss tracks forcing critics to question his reputation as a beast when it comes to rap battles.
During the segment, DJ Envy read an excerpt of the warning 50 Cent gave to Nick Cannon. Fifty mentioned, "He [Eminem] is a different kinda animal, I haven't seen a motherf**ker come close to beating him man." This statement was immediately broken down by Charlamagne, who took it a bit further to question what other high profile beef the Detroit rapper has ever been in.
"Now we gotta stop acting like Eminem as ever really washed someone. Like who has he really battled? What rappers has Em really battled?" questioned Charlamagne.
The hosts began to call out a few names who possible went up against the "Stan" rapper.
The first name out of the block was Canibus. He commented that "Canibus is probably the best lyricist Eminem as ever gone at but Canibus wasn't in his prime when Em went at him."
With the name of the best rapper, he has ever battled being tossed aside, the question about who he has ever battled quick resurfaced.
DJ Envy mentioned archnemesis Ja Rule, but Charlamagne quickly shot down the claims of that being a fair battle, "Ja Rule got jumped by the whole industry, All of Interscope at the time jumped Ja Rule, so let's stop that." He expounded on how that beef commenced, "50 started it and then G-Unit jumped in, then D12 jumped in and Em jumped in, then Dr. Dre jumped in. They all jumped Ja Rule."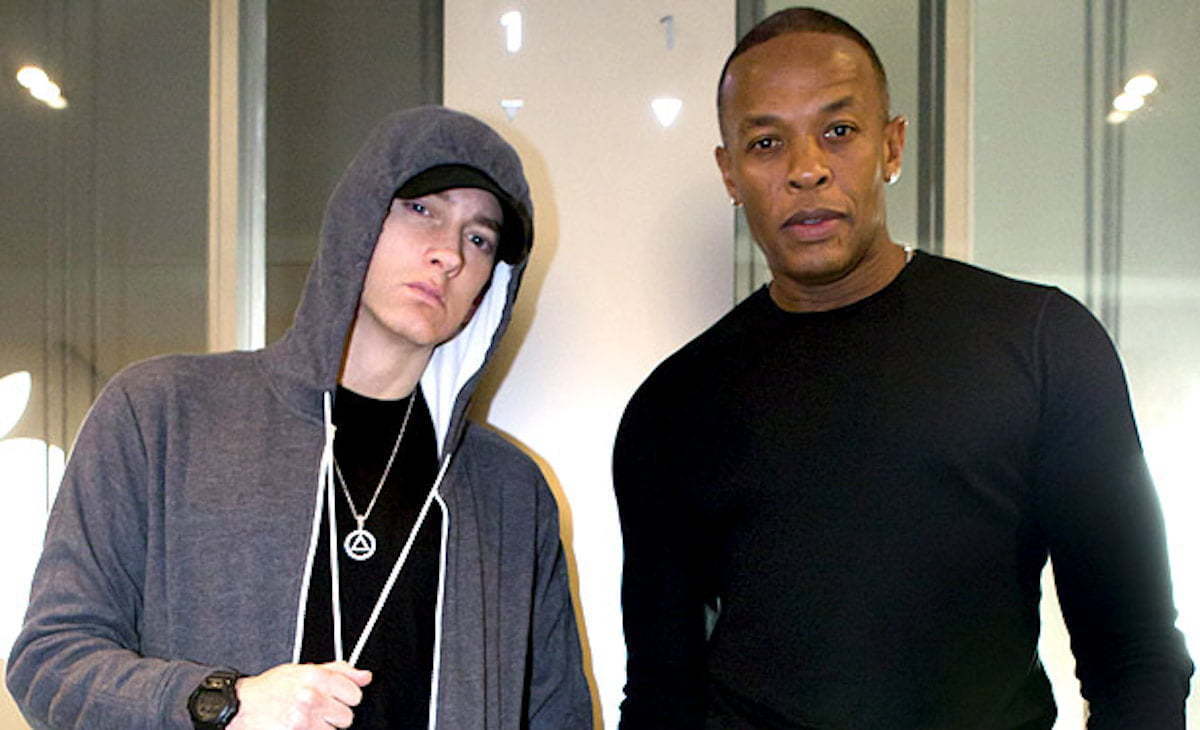 The question was posed once more, "Who has Em battled?"
MGK (Machine Gun Kelly) was the other name out of the blocks, and Charlamagne Tha God immediately mentioned that MGK won the fight. "Now we are not gonna act like MGK diss record was not better," mentioned Tha God. The record is question is MGK's gritty track "Rap Devil" which was a reply to Eminem's track "Not Alike," taken off the Kamikaze project. Em did respond to "Rap Devil" with "Killshot," but some fans are still unsure if it measured up to MGK's attack.
Benzino was also mentioned, but his name was quickly thrown out of the discussion.
While Charla has pegged Eminem as one of the greatest lyricists of all time, he is still questioning, "who has Em really gotten into the ring with?" He came down to the conclusion that Eminem only picks on pop stars and Nick Cannon. Nick made reference to this point in his most recent diss track when he mentioned Em picking on artistes such as Pink, Britney Spears, Christina Aguilera, and even NSYNC.
Are Charlamagne's comments bias? Eminem did wage an attack on the host in his song "The Ringer," when he rapped, "Aw, man! That BET cipher was weak, it was garbage/The Thing ain't even orange—oh my God, that's a reach!" and "Charlamagne gonna hate anyway Doesn't matter what I say/Give me Donkey of the Day/What a way for 2018 to get underway."
The attack on The God came as a result of the host calling Eminem's BET performance, where he bashed Trump a reach and the fact that he included him on the "Trash Artists of the Year" list.
In your words, has Eminem really battled any high profile rappers?