Is Juice Wrld a victim of hip hop music's drug era?
Hip-hop music transcends through several versions of itself with time, and we are in an era of the music that romanticizes opioid drugs and codeine. The subject has become the dominant theme across the genre that studies have shown is by far the most influential in the world. Rap music was not always about Molly Percocet and dirty sprite, but it was always about artistes spitting some real talk about their real lives. The issue is, some rappers glorify pills and lean so much that the young rappers, influenced by this, who actually take the substances started singing about it too since it became their reality; and so popping pills and sipping cough syrup became the new normal.
Opioids are substances that act on opioid receptors to produce morphine-like effects. Examples of opiates include Fentanyl, Percocet, Vicodin, Demerol, and more. The drugs are primarily used as severe painkillers, and some are often prescribed for ADHD patients as well. A 2016 medical study found that 10 percent of people on prescribed opioid medication developed depression after only a month of taking the drugs and are at a greater risk of developing depression the longer they take them.
We've lost several young hip-hop artistes to accidental drug overdoses. Mac Miller, who was a brilliant record producer and rapper, passed away at just 26-years-old last year September due to a suspected drug overdose. A suspect has since been arrested for selling the rapper synthetic Fentanyl, which is said to have resulted in Miller's death. Mac Miller's death was abrupt and sad; the talented young producer and rapper was known to be battling an ongoing drug problem throughout his career.
Juice Wrld was only 21-years-old when he passed away. He celebrated his birthday a week before his untimely death. The rapper reportedly suffered a seizure that the autopsy suggested might have actually been cardiac arrest, which was allegedly the result of him consuming several pills after jetting to Chicago in the middle of the night. While there is still a lot of speculation surrounding the tragic loss of the music artiste, it wouldn't be the first time the hip-hop community lost a young and richly talented star to any drug-related cause. The Chicago rapper's death sparked an important widespread conversation about the adverse effects of opiates on rappers and the glorification of the harmful habit. Several celebrities have spoken out against the rappers who have influenced an entire generation of young people to use pills and codeine.
In November 2017, Lil Peep also passed away due to an accidental drug overdose. Eerily, the rapper died two weeks after his 21st birthday. Reports are that the young rapper suffered from depression and bipolar disorder and took substances for his mental health. The medical examiner ruled that the cause of death in Peep's case was an overdose of Xanax and Fentanyl.
The late Chicago rapper Fredo Santana also died in January 2018 after reportedly suffering a seizure. Santana, who was Chief Keef's cousin, was known to always talk about drinking lean in his music even though he suffered liver and kidney problems. The rapper was very popular among other artistes in the industry. Drake and Travis Scott were among the rap artistes who paid tribute to Fredo after his death. He died at just 27 years old. Similarly, lean reportedly contributed to the death of Houston rapper Pimp C of the legendary Underground Kingz ten years prior. He died on December 4, 2007, from an overdose of the mixture formally known as promethazine syrup.
With the hip-hop community still in shock over another sudden death of an incredibly talented young rapper, efforts are being made to flip the script. Following Juice Wrld also falling victim to this outbreak of drug use in the music industry and giving his life to the cause, many fans and artistes alike have started to initiate the important conversation about how drugs are eradicating young black talent and that the narrative that constantly normalizes taking drugs needs to change.
Young members of our society already have easy access to a long list of drugs, and artistes neglect their social responsibility to the community when they glorify harmful substances like opiates and codeine on a global platform. While we know the celebrities that have succumbed to the fatal effects of these drugs, no one is keeping record of the young fans who have wanted to live what they learn and have too suffered as a result. We can tell ourselves that no one outside of the hip-hop industry has passed away from the debilitating epidemic, but is that really true? We are promoting this dangerous lifestyle to impressionable young people who look up to the artistes behind these songs, so of course kids – even if they might have been oblivious before – have at some point experimented with the substances being glorified in hip-hop music. How many more have to lose their life to a senseless overdose for artistes to stop encouraging the practice?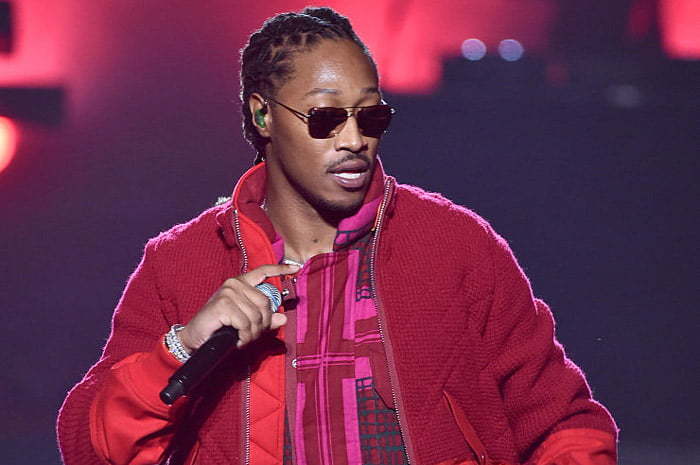 Another part of the issue that allows the absurd idea that lean and pills are cool to be perpetuated in today's rap music is that even the rappers who are not known to be heavy drug users like Future and The Weeknd feature a lot of drug references in their lyrical content. The point is, it's everyone's responsibility to be the change. However, everyone is following the imaginary outline that was stipulated by the supremacists behind the great demise of the black community, which starts with the messages that young people are consuming through hip-hop music. One socially conscious rapper who saw Juice Wrld's death as an exemplary admonished the propagators of the modern culture and rubbished the glorification of these unhealthy practices among rap artistes. Joyner Lucas took to Instagram in a lengthy post to share his thoughts on the issue that is affecting young fans and artistes. "There's a entire hip hop generation who been influencing these young kids for years to do drugs and lean," Lucas said in part. "Straight up telling you to do it. Telling you it's cool. Telling you it makes them feel better and You should do it too," he continued. "You turn on the radio and all you hear is dirty sprite this and pop a molly that or Xanax and all kinds of s**t," Joyner said on Instagram.
Other public figures have been speaking out like reporter Jemele Hill who said, "At some point, there needs to be an industry discussion about the drug culture surrounding these young artists," she tweeted. "I'm not talking about weed but the use of opiates and other drugs that are costing them their lives. The industry is really failing these young people," Jemele said.
At some point, there needs to be an industry discussion about the drug culture surrounding these young artists. I'm not talking about weed, but the use of opiates and other drugs that are costing them their lives. The industry is really failing these young people. https://t.co/51yYoUjpgc

— Jemele Hill (@jemelehill) December 9, 2019
We are losing budding hip-hop talents at an extremely young age and way before their prime; before they tap into their full potential. It's important that we also teach the youth of society being influenced by hip-hop music that words are power. Speak positively, and that will transcend to your reality. Speak evil and watch it unfold just the same. Young rappers need to also stop normalizing not living past their 20s because it shouldn't be accepted as normal. As they perpetuate that stereotype, it almost acts as a psychological nocebo that is eventually fulfilled. The hopelessness they feel is directly related to the growing mental health issue in the industry that is then used as the excuse to consume pills like Xanax, Percocet, or promethazine syrup.
The topic has been a nonstop discussion that is dominating social media conversations and making its way to daytime TV discussions. Some people have suggested that record companies put a ban on drug use lyrics but others, while they respect the thought, don't imagine that major labels will make any decision that won't "sell". Therefore, completely disallowing the music that this generation is already hooked on sounds unlikely. However, it's evident that the big machines in the music industry have the ability to control the music quality, hence the reason we do not hear the "N" word on the radio. That same strictness needs to apply to rappers who want to advocate for recreational lean drinking and pill-popping.
We hope this social discussion is a start to something new; the beginning of the end of hip hop's drug era. We want this critical conversation to be a means to an end and not just a fad. Everyone understands that hip-hop is considered a story-telling genre but what we romanticize in our anecdotes are completely our decision and we have to realize the seriousness of that responsibility. As Joyner Lucas said, Juice Wrld never glorified drug use but rather spoke candidly about his experience with it. "[Juice] actually said he not proud of it in his music. There's a difference," Joyner wrote on Instagram. "He talked about what he was going thru. That's not glorifying it. That's what he was supposed to do as a artist. I'm not blaming him. He did it the right way."
Joyner Lucas is right; there is a way for every artiste to tell their own story without it being detrimental to the youth consuming the message. It should not have taken the death of another young hip-hop artiste for it to dawn on us that the music we are putting out there is affecting the youth negatively. While "pills and potions" have been glorified in the industry for years, it is now imperative that we make a conscious effort to change that longstanding notion.