YNW Melly will be released from jail soon, says his mother, Jamie Demons-King.
It seems there is some good news hitting YNW Melly's camp as the rapper has his eyes set on a 2020 release date. The rapper recently posted his Spotify streaming statistics, and he clocked a whopping 1Billion, which is quite a figure considering he is behind bars. The rapper did release his debut studio album Melly Vs. Melvin late last month, which should account for a large number of the views hitting is Spotify account.
The fans have also been quite ecstatic about the album, with one commenter calling it a "banger." That same fan continued to sing praises of the rapper himself, "I'm your favorite fan and also I think he revealed another personality which is Marvin."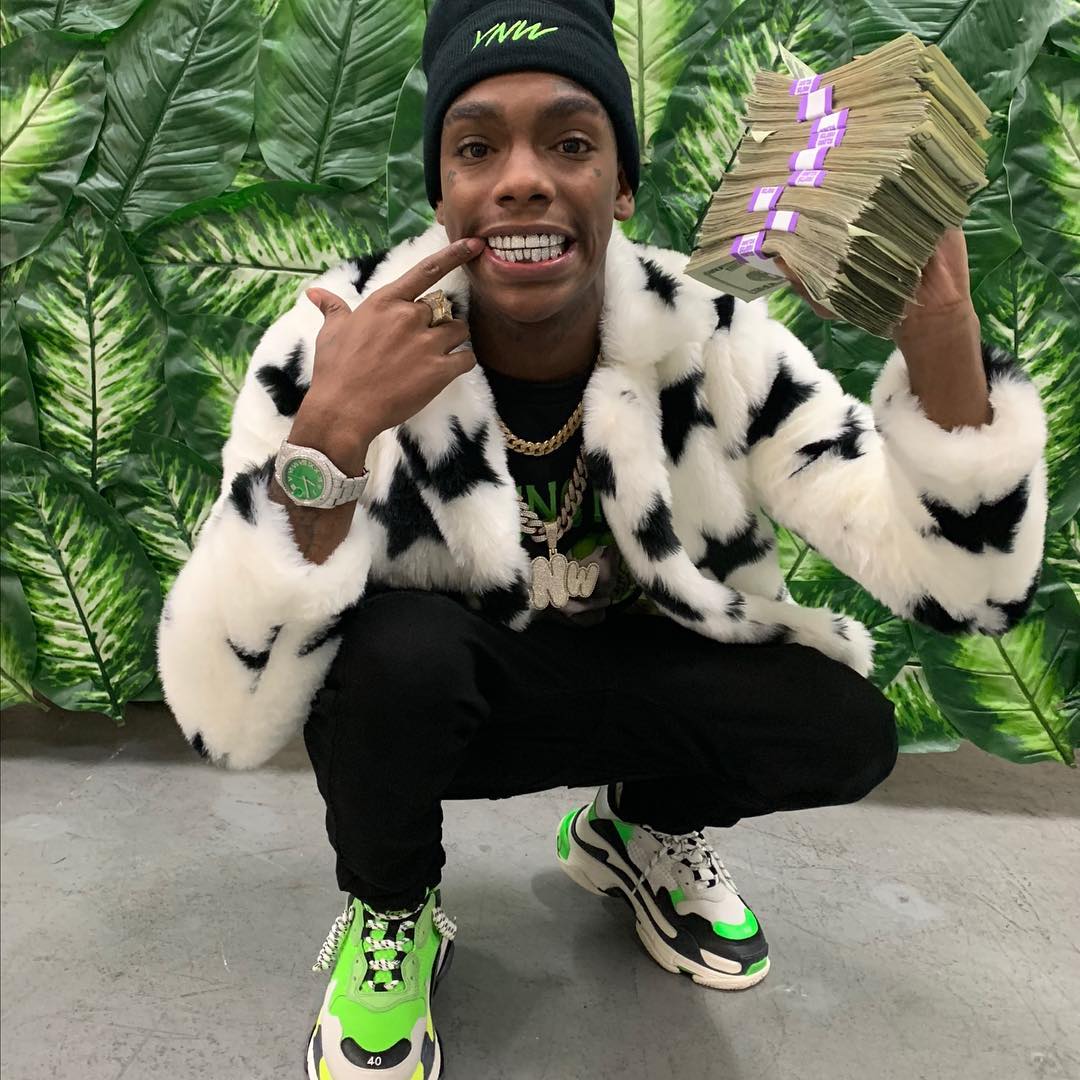 With this much positivity in the air added to the fact that it is Christmas [The most wonderful time of the year], it is understandable why Melly's camp is feeling energized. Melly captioned his Instagram post, "Turned himself in February 13th.. Melvin still out here #2020 we coming home n turning up more #Innocen." His mom also clearly got stung by the positive bug buzzing in the air as she posted "The wait is almost over."
There as not been any official word surrounding any new evidence in favor of the rapper. The latest photo evidence shared by the Treasure Coast Palm showed the vehicle that the 4 individuals were traveling in. Sadly for Melly, the position of the bullet holes in the back of the seat does not correspond with the drive-by shooting statement provided by the rapper and fellow co-accused, YNW Bortlen.
Melly and Bortlen are being held on double homicide charges and could face the death penalty if convicted for the murders of friends, YNW Juvy, and YNW Sakchaser.
The 20-year-old has remained hopeful since being taken into custody on February 13, 2019. On the day of his arrest, he posted, "Unfortunately, a lot of rumors and lies are being said but no worries god is with me."
His fans have been repping #freemelly hashtags since that day, with support growing every day.