Three months after Foota Hype bashed Entertainment Minister Olivia "Babsy" Grange, for failing to implement recommendations made by Prime Minister Andrew Holness, to establish entertainment zones, the Minister has announced that work has commenced at Fort Rocky, outside Port Royal, as Jamaica's first designated entertainment zone.
Grange, who is a former manager of Patra Shabba Ranks and Bounty Killer, made the announcement at the recent launch of Reggae Month 2020, at the Jamaica Pegasus in Kingston.
"We have started building out Fort Rocky as an entertainment zone. Work has actually started, and we have identified other locations – a location in Negril, in Trelawny, and in Portmore, where we are going to build out facilities to host entertainment. You all know the issue of the Noise Abatement, so we are ensuring there are facilities across the island where you can have your events. If you want to do it 24/7, you will be free do so," she said.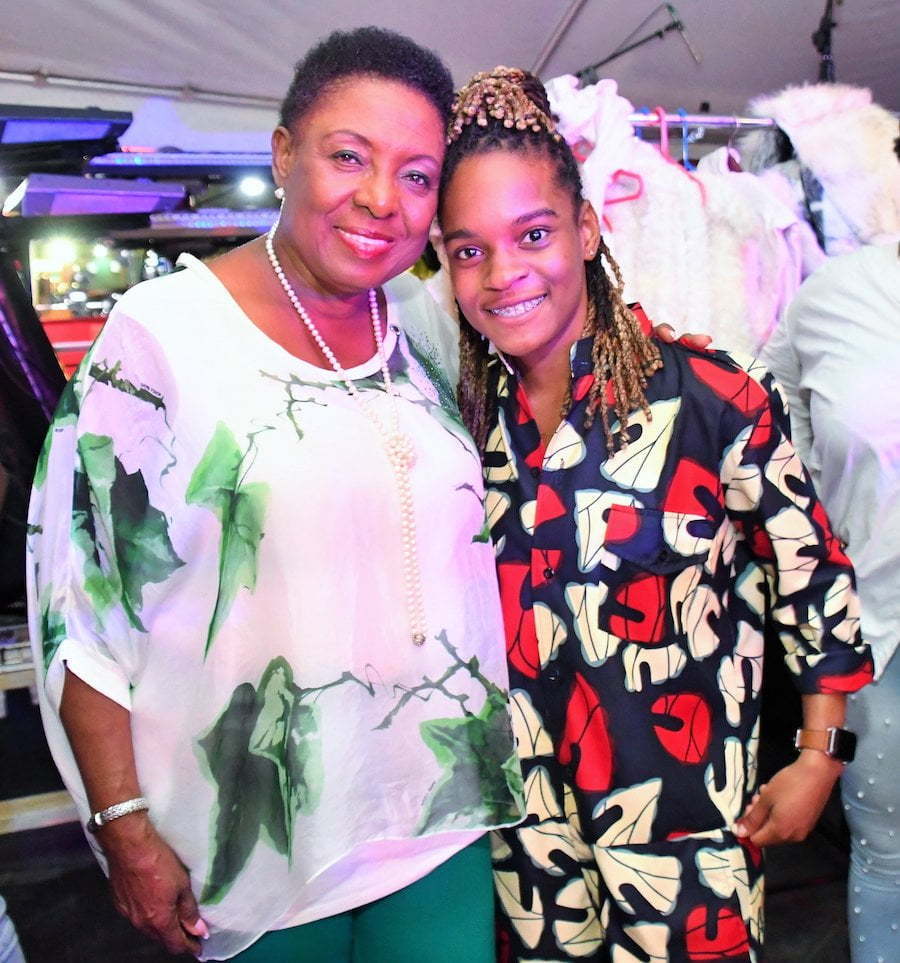 The Minister also posted a video clip on Instagram of workers at Fort Rocky cleaning and de-bushing the property as evidence. The proposed entertainment zones are areas in which any promoter of legal entertainment and sports activities can stage their events unfettered, at any time of day or night, as long as the organizers take into account the historical value of such sites. The zones are expected to fuel the entertainment industry and curtail the issue of noise nuisance.
In Mid-September Foota, after viewing video posts of the Prime Minister commenting on the state of Dancehall, had lambasted Grange for not seeing to the creation of "Creative Oases," with all the amenities of modern entertainment venues and where Reggae and Dancehall events would be able to be held 24 hours per day, as recommended by the PM two years ago.
In the video, the Prime Minister had said that as far back as 2017, he had discussions with Babsy regarding the creation of the entertainment zones, which would help to solve the myriad of problems plaguing the Dancehall music industry.
The PM's comment had come against the background of heightened complaints by members of the Dancehall fraternity about the issue of the early lock-down of entertainment events within Kingston.
But Foota had argued that the Prime Minister too, had failed the music fraternity as he had not followed up with Grange after two years, nor had asked for a progress report on the subject.
"You suggested that to Babsy two years ago. So am I to believe that Babsy Grange totally ignored your suggestion, or am I to believe that you never revisited that suggestion any at all? Because if it was that important to you from two years ago, we wouldn't be having this problem two years later," the Calabar old boy said at the time in his comments directed at the PM.
"But oonu no teck weh wi a deal wid serious. So when you tell Babsy dat, Babsy no do nuttn, and you no ensure seh she do nuttn. So yo gi wi a speech two years ago, an yo come back now and gi wi di same speech two years lata," he added.