Cardi B says she had to ignore pressure from fans to break off her marriage with Offset.
In the latest edition of American Vogue, rap superstar Cardi B graces the cover with her daughter 1-year daughter Kulture, becoming the first female rapper granted the honor. The interview details Cardi's well-documented transition from exotic dancer, to social media star, to reality-tv star to Grammy-award winner, and the rapper opens up about her current mental space as a wife and a mother. Cardi shares many vulnerable moments and speaks out for the first time about how she and her husband, Migos member Offset, have managed to save their marriage after he was publicly exposed for cheating late last year.
The "I Like It" rapper said she was well aware of how fans felt when she decided to take Offset back after the two split temporarily last December.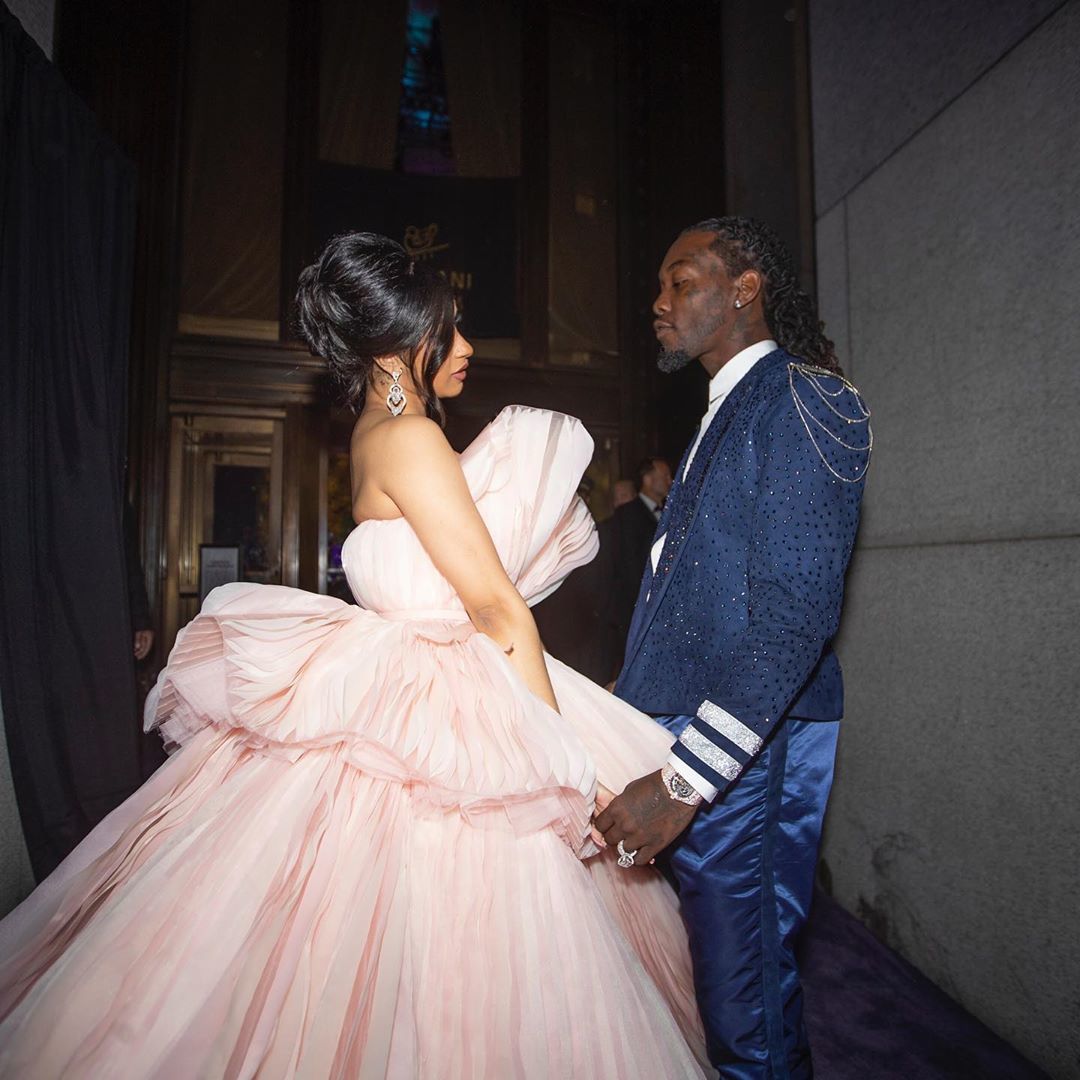 "When me and my husband got into our issues — you know, he cheated and everything — and I decided to stay with him and work together with him, a lot of people were so mad at me. A lot of women felt disappointed in me," Cardi said. "But it's real-life sh*t. If you love somebody and you stop being with them, and you're depressed and social media is telling you not to talk to that person because he cheated, you're not really happy on the inside until you have the conversation. Then, if you get back with them, it's like, how could you? You let all of us down."
Cardi said she takes her vows "till death do us part" seriously and was willing to work on their issues. "Everybody has issues. I believe in forgiveness. I prayed on it. Me and my husband, we prayed on it. We had priests come to us. And we just came to an understanding like, bro, it's really us against the world. He has my back for everything, I have his back for everything, so when you cheat, you're betraying the person that has your back the most. Why would you do that? We have come to a clear understanding. For me, monogamy is the only way. I'll beat your a*s if you cheat on me."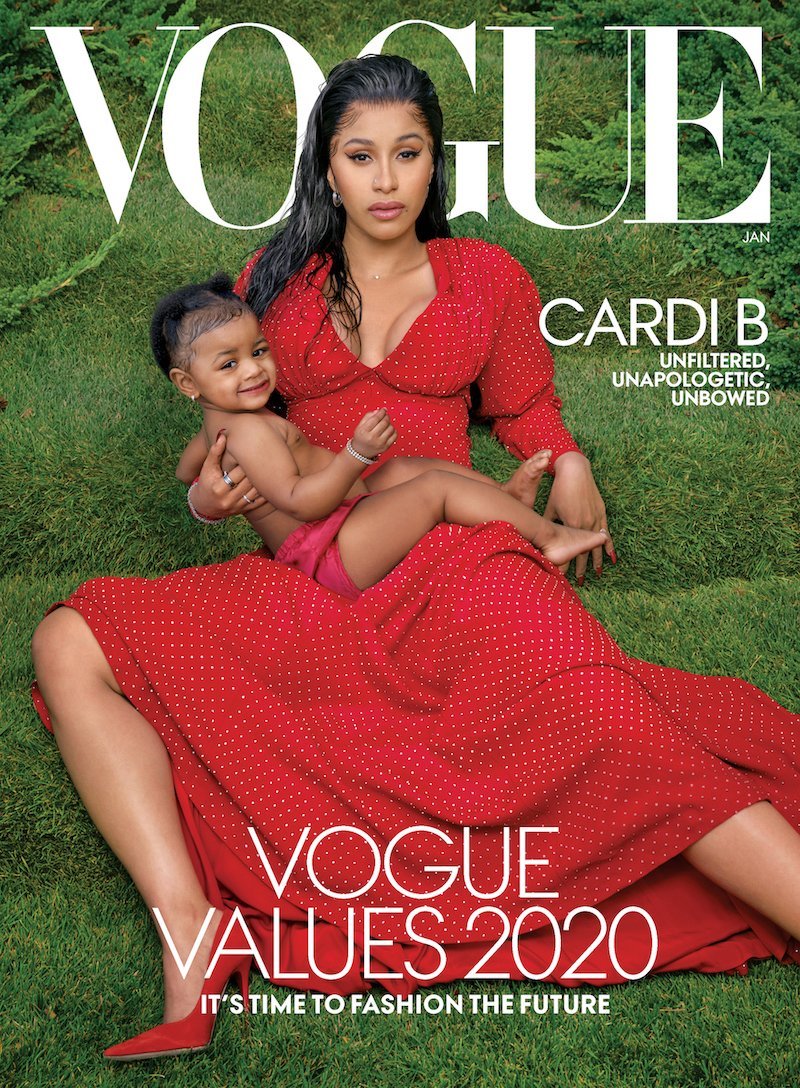 Offset also told the magazine that they've been working on their communication as a couple. The article said the two have a hard time seeing each other with their hectic schedules and having homes in different cities, but the circumstances have forced them to grow closer together. "It's not an easy thing," he said. "We both have our own households. But you grow. We're way better now with communication. [Cardi]'s balancing a lot. She feels like she can't be absent a lot, and our jobs are crazy. But I think motherhood got her more focused. I always tell her, don't follow the comments."
Cardi said that Offset is a great father, and she didn't care when she got pregnant with her co-cover star, baby Kulture, that he was already a father to three other children. "My dad has eight kids, and we all get along, and it feels better, fuller," she said. "And with Offset, I feel like his kids just bring a pop of fun to life when they're in his house. I actually love it. It brings out a different side of him that I like to see, and I love to see my baby interacting with her siblings. The more the merrier."
You can read Cardi B's full interview with American Vogue here.