Cardi B has created Billboard Hot 100 history once again.
Cardi B is once again at the top of the Billboard singles chart with her Bad Bunny and J Balvin collaboration "I Like It" hitting No. 1 this week. The song jumped from the number two spot from last week to now number one this week following it's growing popularity. The Bronx rapper is now the first female rapper to earn two number one songs on the Billboard Hot 100 chart.
In October of 2017, Cardi B's debut single "Bodak Yellow" became her first number one single on the Hot 100 chart. That was the first time that a female rapper topped the chart with a solo record since Lauryn Hill did it in 1998 with "Doo Wop (That Thing)."
Over the past two decades, other female rappers have achieved number one songs but only on collaborative singles. Lil Kim scored a number one with "Lady Marmalade" featuring Pink, Christina Aguilera, and Mya. Shawnna also scored a number one record on Ludacris' "Stand Up." Iggy Azalia also did it in 2014 with "Fancy" featuring Charli XCX.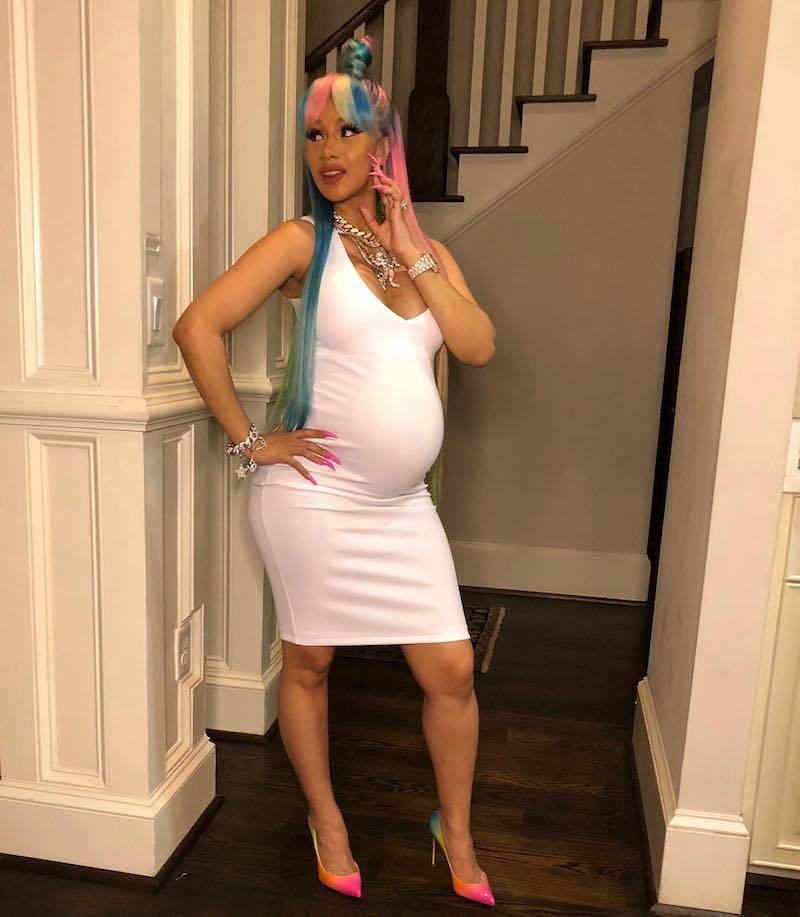 Cardi B also became the first rapper since Macklemore and Ryan Lewis to earn two number one song from her debut album. The rap duo earned two number one records in 2013 with "Thrift Shop" and "Can't Hold Us" hitting the top of the chart. Cardi B is also the first solo artist to achieve two number ones from their debut album since Bruno Mars did it with "Just the Way You Are" in 2010 and "Grenade" in 2011. Both songs are on his debut album Doo-Wops & Hooligans.
"I Like It" is the first number one song for both Bad Bunny and J Balvin. XXXTentacion's single "SAD!" slips to number two on the chart while Juice WRLD's "Lucid Dreams" hit the number three spot on the Billboard Hot 100 chart.