The entire hip hop community is mourning the death of Chicago rapper Juice Wrld.
The 21-year-old rapper, whose real name is Jarad Anthony Higgins, passed away at a local Chicago hospital shortly after having a seizure at the Midway airport in the city. Juice Wrld had just arrived on a flight from Los Angeles when he had a medical emergency. It turns out that he had arrived via a private jet with his entourage, as shown in the video clip below, that surfaced online on Sunday. The short clip shows "Bandit" rapper having fun in the sky with members of his team.
You can see Juice Wrld standing and walking around on the plane while the camera rolls. He later jokingly tossed some water in the face of one of his friends who was sleeping. The clip depicts the rapper having a good time and in high spirits as he gave us a glimpse of the night sky over Chicago.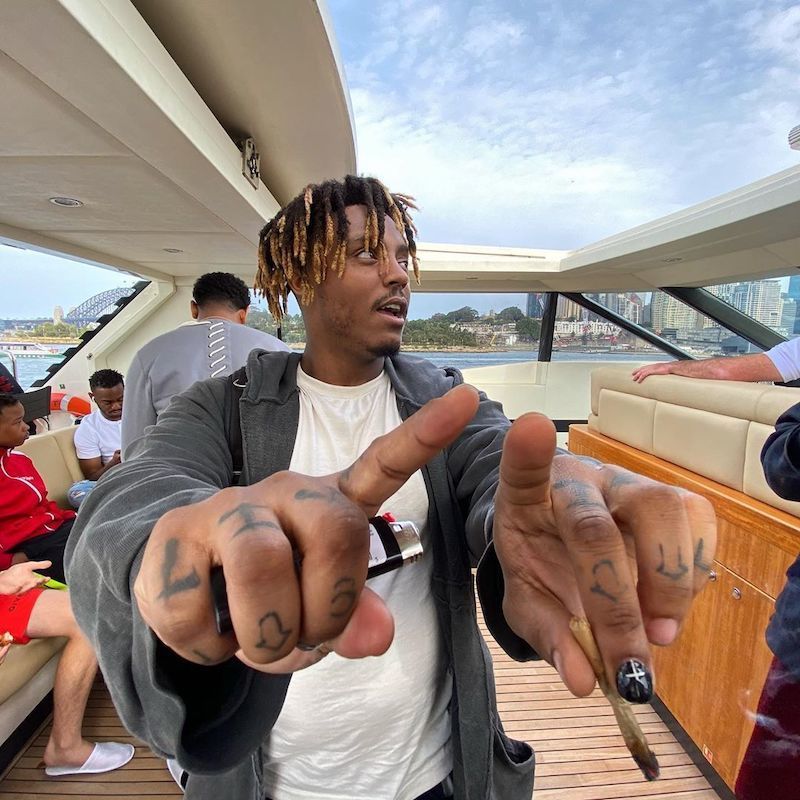 According to reports, Juice Wrld was walking through Chicago's Midway airport before having a seizure attack. Witnesses say he was bleeding from his mouth before paramedics arrived to whisk him off to the hospital where he was pronounced dead. The rising rapper was still alive when he arrived at the hospital but passed away a short time later.
Juice Wrld was poised to make a major breakthrough in hip hop in the coming year after inking a deal with Interscope Records and scoring a number one album earlier this year with his project, Death Race for Love, debut at the top of the Billboard 200 chart. This year alone saw him clocking over 3 billion streams on Spotify, putting him among the top streaming rappers in the game currently. Juice Wrld will be sadly missed, and we're hoping that his estate will keep his memory alive.