XXXTentacion breaks down for us his "Bad Vibes' face tattoo in this viral video posted by Trippie Redd.
XXXTentacion lived a life that many considered crude, brutish, and controversial, but the late rapper is much more than that; he has depth, kindness, and compassion beyond our imaginations. He expressed this depth in many of his songs such as, "Sad!" and "Moonlight," however, he also expressed his thoughts through his body art. The rapper has quite a few tattoos, and one of the standouts was his "Bad Vibes." Rapper Trippie Redd recently shared a video of the slain rapper as he explained why he added the tat to his face and its significance to art and the album he was working on.
"To kind of explain what Bad Vibes Forever is as a whole… I put 'Bad Vibes' on my face because I wanted to deter anyone that basically has this preconceived notion," mentioned XXX as a song which should be featured on the upcoming album bumped in the back. "When you see someone and you immediately judge them, those aren't the people that I wanna attract. I don't wanna attract people who look at me and think I'm an idiot due to how I look."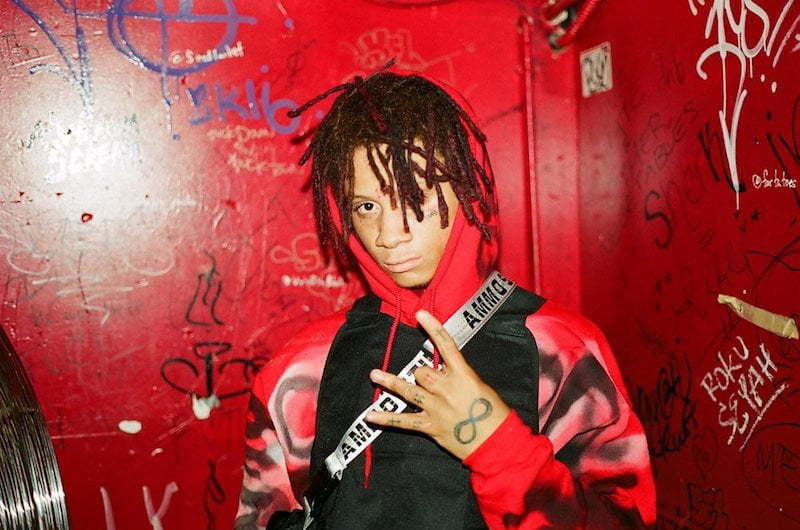 The words clearly meant a lot to the rapper young rapper, who not only inked the words to his body but also titled his album Bad Vibes Forever. Bad Vibes Forever is set to be the second posthumously released project from the rapper after the first attempt, Skinz, failed to excite fans. Bad Vibes Forever should be released within the next couple of days, and the features alone are getting fans excited. The likes of Lil Wayne, Rick Ross, Trippie Redd, and plenty of other talented acts should find there way on a few tracks.
The video shared by Trippie Redd may have been a mere marketing tool. However, it definitely evoked some strong emotions for his fans. The multiple "I Miss You" comments located below the video highlights the impact that the artiste had. There were also some calls to remove the video from Instagram.
XXXTantacion was revered as the King Of Florida, and his new album may actually cement that status for many years to come.