Megan Thee Stallion and Moneybagg Yo have officially called it quits
We all know it's cuffing season, but it seems Megan Thee Stallion and Moneybagg Yo are officially calling it quits; quite the opposite for this time of year if you ask me. The couple has been going through a rough patch for the past couple of weeks, and it now seems things hit a boiling point. If you haven't been living under a rock, you would know it is not officially over until someone unfollows someone on social media. In this case, they both unfollowed each other on the Gram. Moneybagg took to social media pretty early this morning and made a pretty bold statement. It seems his recent statement may have pushed Megan over the edge since she has unfollowed him first, and then shortly after, he did the same.
He wrote in a since-deleted tweet, "These clout chasing b***ches real deal out here playing they self." While he didn't actually tag anyone in the post, social media caught wind of it and immediately assigned Megan to the role of the clout chasing individual.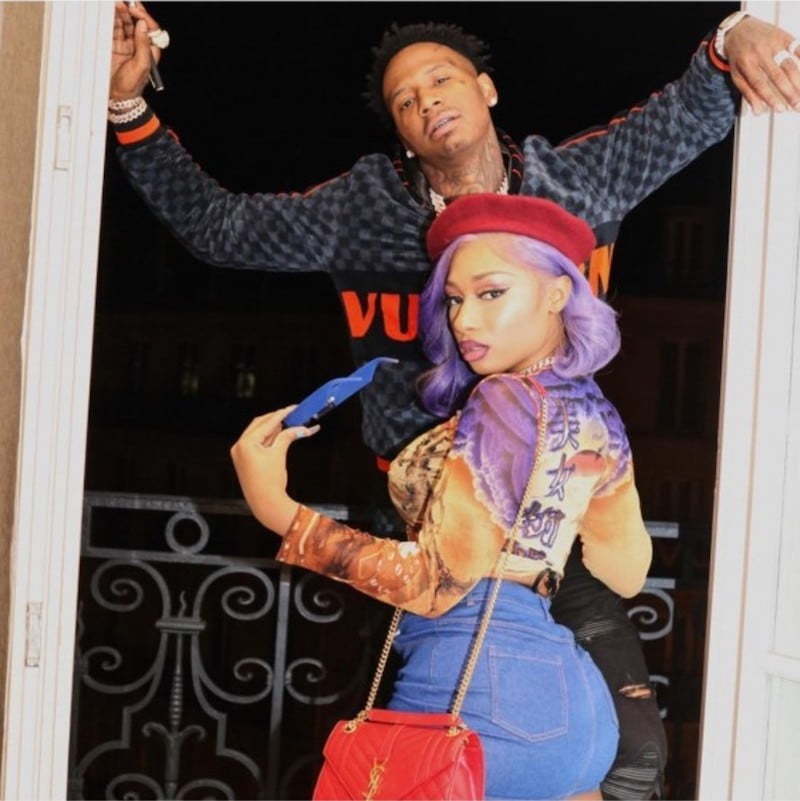 It seems Megan caught wind of it and immediately decided not to have any further association with her former lover. This could have all been a misunderstanding since the post may not have been directed to Megan. If it was not a direct hit at Megan, who was it intended for? Is it that now Money is single he is finding that the streets are filled with females only chasing his bag?
It was rumored that Megan was involved with R&B superstar Trey Songz after the two were spending an unusual amount of time together. Trey Songz did take aim at Megan earlier in the year. However, she turned him down. She took to social media to further defused rumors that the two were dating and maintained her stance that the two were only close friends. We know Trey is Mr. Steal Your Girl. Therefore, the social media rumor mill is questioning if this final act by Megan has Trey's palms all over it.
Whatever the reason behind Megan Thee Stallion unfollowing her former hubby, it seems she is finally severing all ties with the Memphis rapper, Moneybagg Yo.