Lil Uzi Vert is ready to play "FUTSAL."
Lil Uzi Vert confirmed that he is dropping a soccer-themed song called "FUTSAL" which will be the first single off his oft-delayed album, Eternal Atake. The Philly rapper made the announcement on Twitter on Saturday, immediately sending his fans into a frenzy. He revealed that the track will be a dance anthem, and he even has a dance routine that his fans can do. Uzi seems pretty upbeat about the single, which he is touting as a 2020 anthem that will dominate the game.
"The Single that I'm going with From Eternal Atake is a Dance Record called FUTSAL," Uzi tweeted while adding a soccer ball and a fire emoji.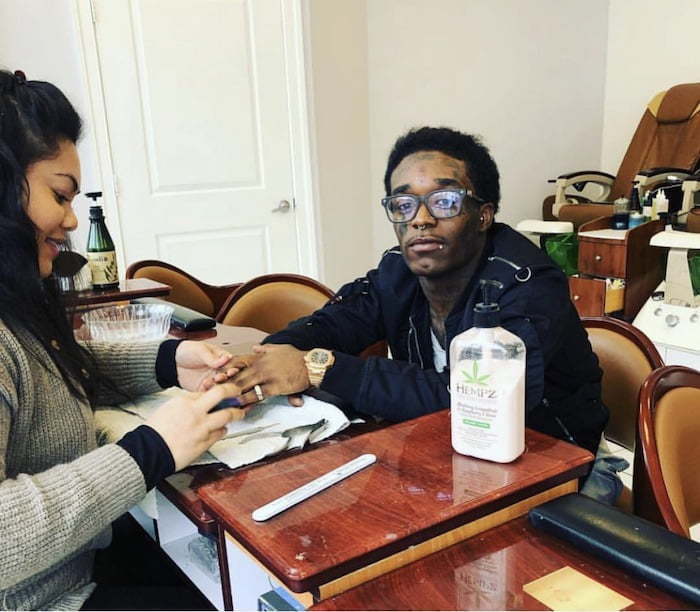 Lil Uzi Vert also told his fans that the dance is called "Futsal Shuffle" and even showed them the routine, so pretty soon, this will be the next viral dance craze taking over the internet. The "XO Tour Life" rapper didn't reveal the release date for the single "FUTSAL," but at the very least, we have a title, and this might be the clearest signal yet that Eternal Atake is finally going to see the light of day.
The album has been in the works for almost two years, with the rapper previously ranting about issues with his label being the reason why he hasn't released the project. Just this week, he was on Twitter ranting about his label, Generation Now, leaking his music. Lil Uzi Vert aired out DJ Drama and Don Cannon, as well as, producer Forza, who is getting the brunt of the blame for the music leak. Forza seems to be taking the accusations pretty hard and even threatened to commit suicide.
Nevertheless, it's good news that Lil Uzi is finally about to drop new music, let's see if he makes good on his promise.
The Single that I'm going with From Eternal Atake is a Dance Record called FUTSAL ???.

— Uzi London ????® (@LILUZIVERT) December 1, 2019
THE DANCE IS CALLED THE FUTSAL SHUFFLE ??.

— Uzi London ????® (@LILUZIVERT) December 1, 2019
#FutsalShuffle 2020 ??? pic.twitter.com/91JCrgC2Lf

— Uzi London ????® (@LILUZIVERT) December 1, 2019