Chris Brown has some of the most insane spray paint artworks, including this one that he just completed.
Since becoming a household name in 2005, Chris Brown has dominated the music scene, but if he ever wants a career change, he can become an artist. Breezy has been one of the leading R&B artistes of the last decade and a half where he exemplified himself as a singer, songwriter, dancer, and actor. Ever so often, Breezy decides to showcase some of his work of arts on his social media pages. That's precisely what he did on Friday when he graced us with a short, yet enticing, video clip of himself putting in the finishing touches on his latest work, which is a black-and-white piece with the words "Tuff Crowd" above the head of a dog.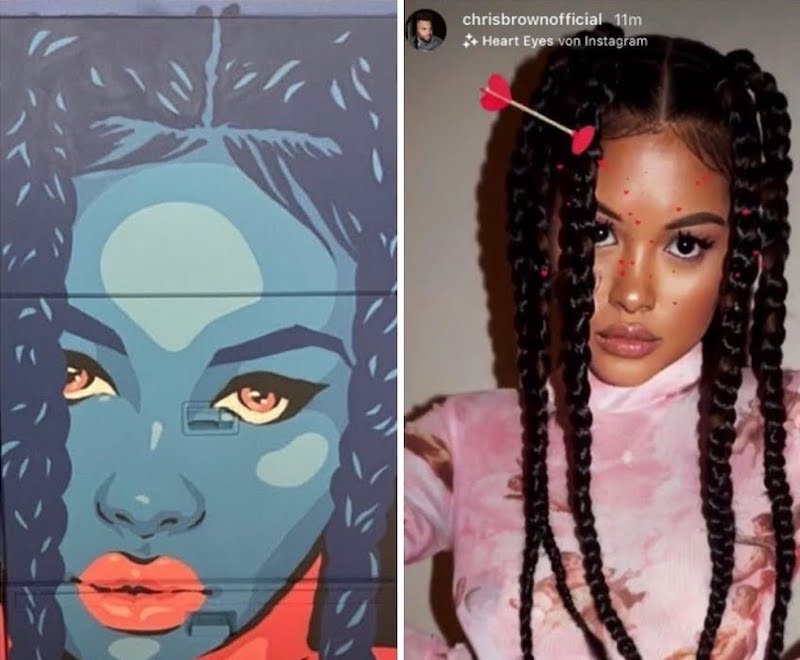 Over the past couple of months, we've had front-row seats into his creative mind. His Instagram page is dotted with mind-blowing artworks from alien monsters to Dragon Ball Z theme pieces of himself. Last month, Chris Brown showed us that all he needs in this life of sin is his music and his girlfriend, by spray paint a side of his tour bus with a portrait of his baby mama Ammika Harris and of course, his perception of his favorite super-villain. Almost every one of his INDIGoat Tour buses has artworks of different forms.
Chris Brown recently welcomed his baby boy with Ammika Harris, and on Friday, he shared with the world his son's name, Aeko Brown. The R&B crooner is now a proud father of two as his daughter Royalty Brown is growing up right before our eyes. Breezy has yet to share a photo of his baby boy. Perhaps he can do the deed in the form of some new artworks. Let's see how this one plays out.