Rick Ross shed a few gangster tears while downing some extra spicy lemon pepper wings.
When someone makes a song about something, you know it means a whole lot and usually brings out a lot of emotions. If that same thing makes you cry, you know it is a keeper. Rick Ross made a song about his love for Lemon Peppered wings, so it's no surprise that the rapper finds joy in downing a large number of wings in one sitting. The rapper loves it so much; he owns about 25 Wingstop locations across the United States. As the name states, the franchise that launched in 1994 specializes in wings of all styles.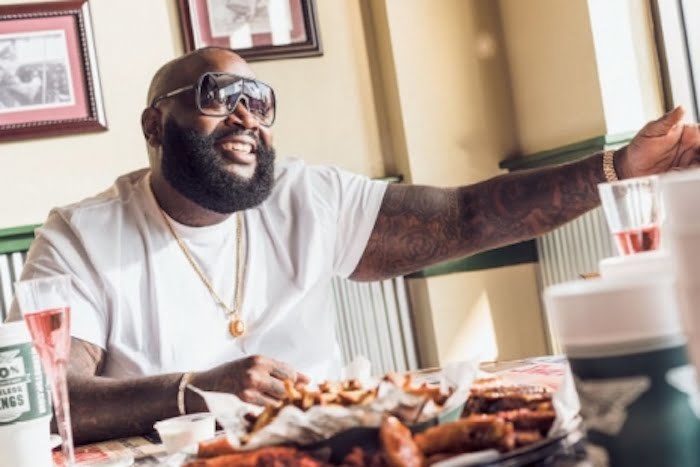 Rick Ross has been enjoying wings even during his weight loss journey that is now in its 5th year. While the Southern rapper is a pro when it comes to wings, it seems Ross met some wings that brought tears to his eyes. Ricky sports a thug persona at all times, but the wings had him in tears like no other. Ross is known to love them spicy by these special wings were prepared by a professional chef who must have used some special peppers and spices, maybe 'good ole' Scotch Bonnet.
The guys in the video joked that he was another satisfied custom. Maybe Rozay was testing some new flavor for his restaurants. Do you think you could've down those hot wings without them bringing you to tears?