Tekashi 6ix9ine absence made hip hop boring in 2019, at least that's what his girlfriend Jade is saying.
Legal issues have forced Tekashi 6ix9ine to make 2019 quiet compared to previous years, and his absence is being noted by his girlfriend Jade. Since bursting onto the scene two years ago with rainbow-colored hair and numerous tattoos, the rapper — who is also known as Tekashi69 — has made a name for himself on the charts, releasing 5 singles all of which charted on the Billboard 100. Sadly for 6ix9ine, all the drama in his life seems to have outweighed his success. Social media has served as his playground, as he has gotten involved in a bunch of feuds with fellow celebs.
His biggest nemesis is undoubtedly fellow rapper Trippie Redd. Although the pair did collaborate in 2017 on a track called "Poles1469," things quickly turned sour when the "Dark Knight Dummo" rapper insinuated on Instagram that 6ix9ine was gay. That did NOT go down well.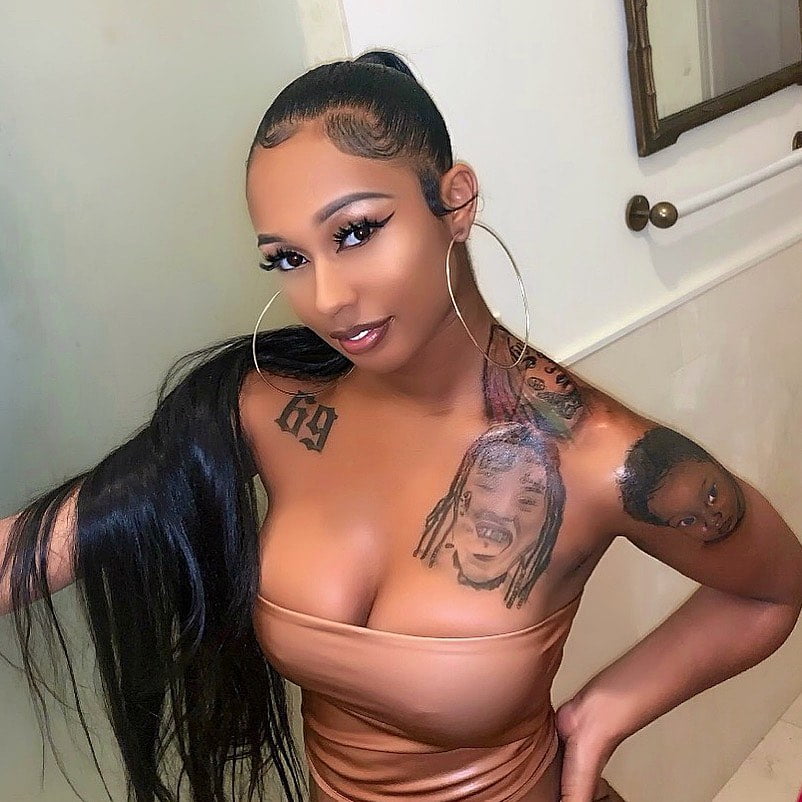 Aside from flames thrown back and forth on social media, both men were assaulted during incidents which they accused the other of orchestrating. Takeshi 6ix9ine also admitted to arranging a hit on "I Don't Like" rapper Chief Keef who managed to emerge uninjured from the shooting incident. In February of this year, 6ix9ine pled guilty to charges of weapon possession, racketeering, and conspiracy to commit both murder and armed robbery. He is still awaiting sentencing, which will take place in January 2020.
The "FEFE" rapper's girlfriend, Jade, has been his biggest defender since day one and has now called out those in the industry, who supposedly use 6ix9ine's name to gain attention.
"Everybody knows this whole 2019 been dead without you!!! I find it funny how every time somebody drops an album or a new song they say something about 6ix9ine," she wrote on Instagram. "They could never compare the numbers are there. PLATINUM, toured around the world they could NEVER. women LIE , men LIE ! NUMBERS DON'T."
Never known to be chill, Insta users dragged the bartender, with one even claiming that she only knew the rapper for two weeks.
That's gotta hurt.