J Boog of B2K is taking the high road despite the drama within his former group.
The internet exploded Tuesday when former B2K lead singer Omarion announced that he would be returning as a solo act for the Millennium Tour in 2020 and leaving his bandmates behind. Earlier this year, B2K headlined the first rendition of the tour that grossed $6.7 million, but despite the tour's success, things went left with the group once rapper Lil Fizz began dating Omarion's baby mother, Apryl Jones. So when Omarion posted the 2020 tour flyer with him and Bow Wow headlining this time around, fans had a pretty good idea of why the group was missing from the lineup.
Bandmember J Boog and Raz B seem to be casualties of Fizz and Omarion's fallout, and J Boog candidly blamed the demise of the group on Fizz. In a clip spreading around social media from J Boog's Instagram Livestream last week, a fan asked him did "Fizzle pop" ruins everything. "I wouldn't say he ruined everything but about 99% of it though," J Boog said. He even joked on a post with comedian Lil Duval Tuesday that he should fight Fizz for messing up his money. But he seemed to have no hard feelings towards Omarion for continuing the tour without him.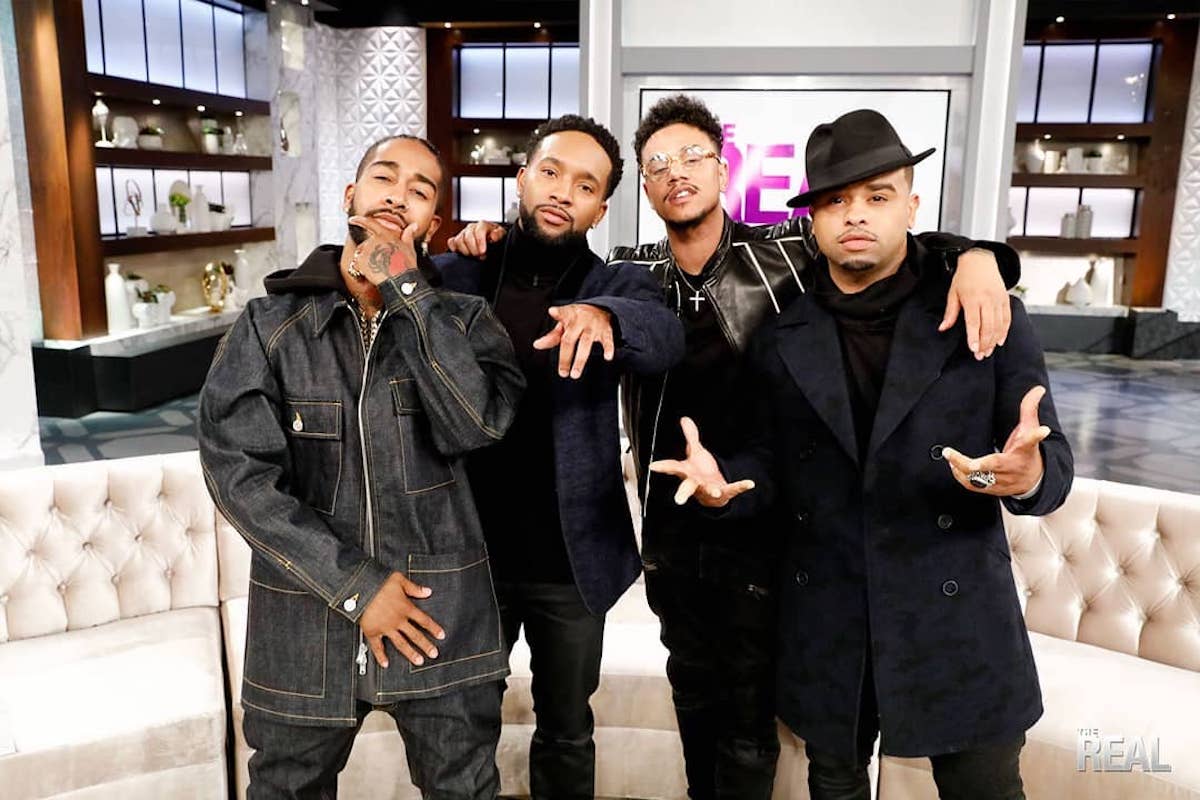 "Congrats to my guys on this tour. Get to the bag," Boog posted Tuesday evening. "I'll be at the LA show @omarion @iamspectacular @pleasurep @babybluewhoaaaa … @sammiealways it's yo time I want to see this show you bout to put on. @shadmoss welcome back like old times. Happy for you . Lock in and give these ppl what they deserve. In the words of Boogie "Let's kill these muf*ckas" lol."
J Boog gone catch little fizzle pop outside.?? #Millenniumtour2020 #Omarion pic.twitter.com/Qz3lxgNnck

— Who Gone Check Me Boo? (@DariKeepsItReal) November 26, 2019
The tour will feature returning acts Pretty Ricky, Ying Yang Twins, and Lloyd. There are some newcomers like Bow Wow, Soulja Boy, and Sammie who will bring out more fans. Spectacular of Pretty Ricky commented on J Boog's post and invited him to join his boy group instead. "We have more space in Pretty Ricky? One more member won't hurt," he said. In another comment on The Shade Room he doubled down on his inquiry. "@boogie_p check your email. The agreement was sent. Rehearsal on Monday lol"
Raz B also commented on the B2K snub and told The Shade Room he is "falling back at this time," and wishes nothing but the best for the fellas on the tour this year.