Masicka set to dominate the airwaves over the holiday with this new banger, "Man Fi The Mission." Some fans are already
Masicka has dropped a new track today, and it is already blowing the minds of fans everywhere. This new release is titled "Man Fi The Mission." His lyrical content does prove that he is on a journey, a journey to be the best and to secure the king of the dancehall throne. "Go fi the crown, go fi the crown King… can't count me out you now me counting," sings Masicka during the song's intro.
Masicka has not directed the song at anyone in particular; however, the Genahsyde fans are clearly projecting some hate towards Aidonia's camp. Aidonia released a fiery track earlier this month titled "Aircraft." The 4th Genna boss proceeded to stamp his claim on the dancehall space and took subliminal shots at various persons in the industry.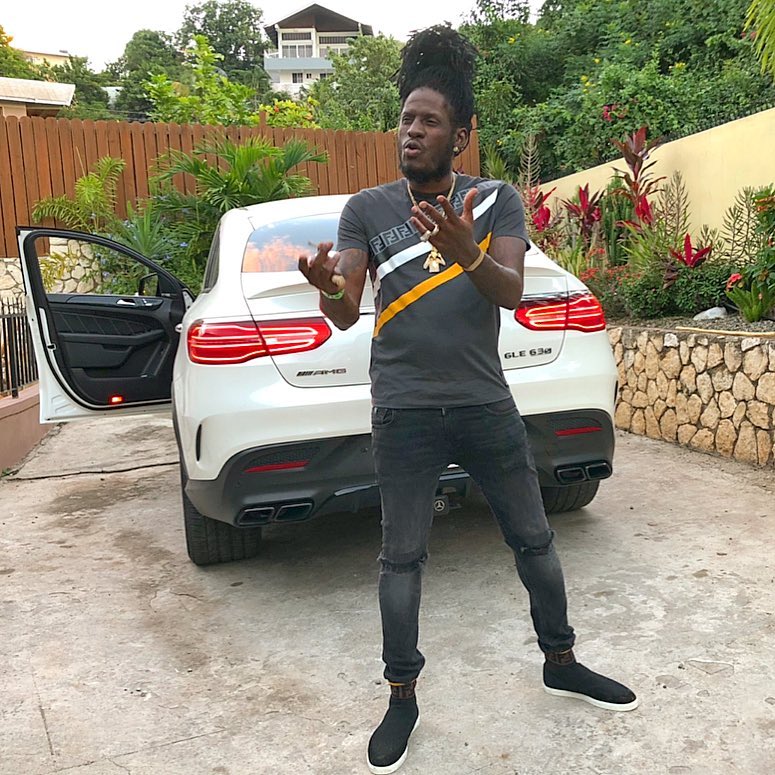 With all these major artistes competing to be crowned the top dog of dancehall, you are sure to have some sort of squabble among the person in the race to the top. The exact lyrics being used to justify the claim that the song is taking aim at Aidonia goes, "Fire inna the rain, done did tell you wa me name / S** yuh Ma**a boy cause you can't get me energy fi drain."
Even if the track is not aimed at Aidonia, the Genahsyde / 1syde produced record is cleverly crafted. The 'riddim' track is slow and feels like an instant call to meditate. This feeling is further heightened by the low rumbling bassline. The energy of the song comes from the thumping kick drums and Masicka's powerful vocals. This energy is transferred into that catchy chorus, which is then countered by verses packed with lyrics brought to you in various styles, flows.
The fans clearly love this new track from Genahsyde leader as it has amassed an impressive total of 74,823 views since its release 6 hours ago.
What are your thoughts on Masicka? Do you think he is ready to take the reigns of dancehall?