Kevin McCall continues his erratic behavior after leaving jail, even threatening Chris Brown.
Kevin McCall doesn't seem to be putting a stop to his reckless behavior, only days after being released from jail. McCall was thrown behind bars for allegedly assaulting a courthouse security office. Now the producer, rapper, singer, and ex to Real Housewives of Atlanta star Eva Marcille, is coming for his former friend and collaborator, Chris Brown, along with Breezy's entire fan base. McCall posted an old picture of Chris and himself on Instagram with the caption, "you still running rom your put-on come let me beat you up so u can throw up the hooks."
He followed his threat up with another disturbing post directed at Chris Brown fans, saying, "Imma post this everyday until somebody from Team Breezy commit suicide… I want them all to kill themselves and get it over with. They some miserable irrelevant little fu**ers who never fight in person."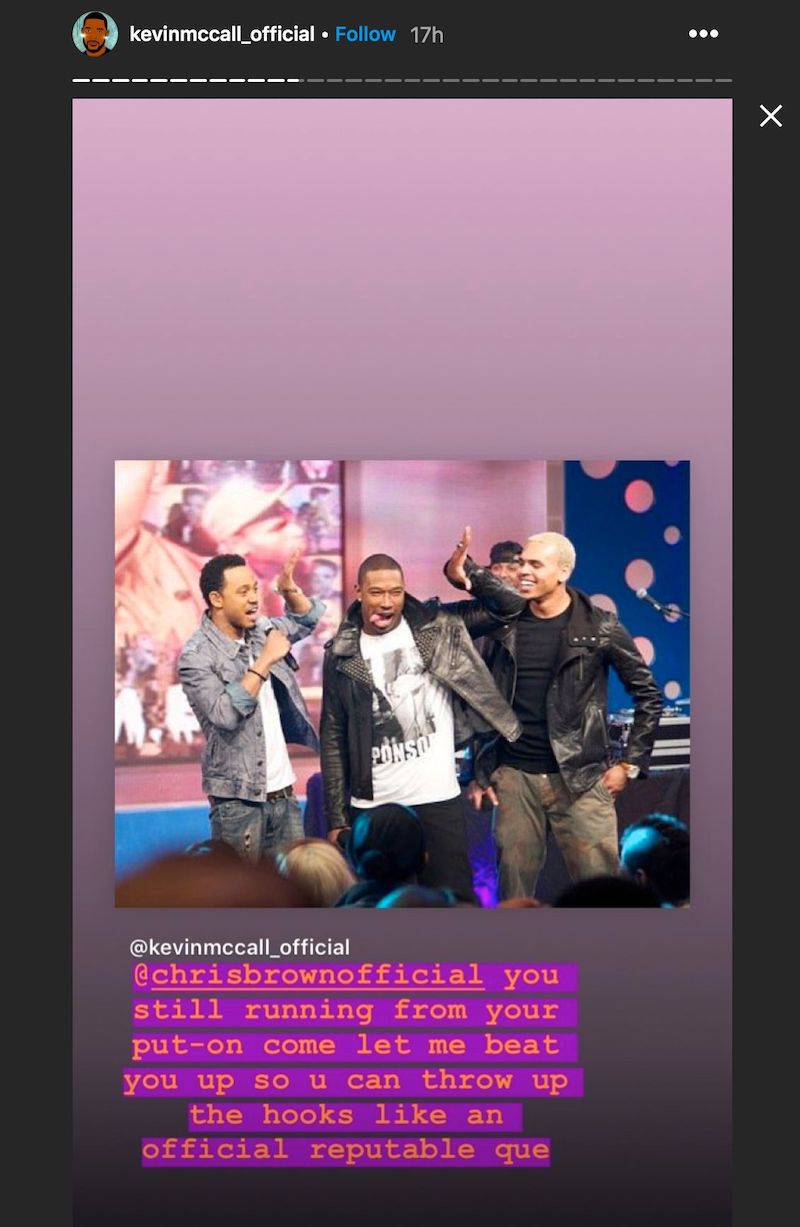 Chris Brown signed McCall to his label after they collaborated on the hit song, "Deuces". Kevin later commented on the deal, saying he felt cheated, but that he blamed himself for not taking a closer look at the paperwork. Since then, McCall has had his share of drama. Eva Marcille, the America's Next Top Model winner and television personality, spoke with People magazine about her tumultuous relationship with the singer, explaining that he became violent towards her during her pregnancy with their child, Marley Rae.  McCall later denied those allegations.
Kevin McCall's recent courtroom outburst happened during a custody hearing regarding his and Eva's daughter.  According to Fulton County Sheriff's Office, McCall swatted away a sergeant's hand after refusing to stop recording on his phone inside the courtroom, and when they eventually attempted to detain him, McCall fought back. McCall and the security officer eventually fell down an escalator, and McCall was charged with four misdemeanors.