Kevin McCall was arrested in Atlanta on Tuesday for getting into a scuffle with courthouse security.
Kevin McCall Jr. stepped into the Justice Center Tower in Fulton County, Georgia, to hopefully win over custody of his daughter but left with five charges and possible bruises before his court case could even be called. The rapper has been battling model and reality star Eva Marcille over custody of their daughter, Marley Rae, since 2014. Eva has publicly denounced Kevin having any part in their daughter's life and has even gone to the full extent to have Marley's last name updated to Sterling, which is the last name of Eva's husband. Eva was put through the wringer for her decision to make the name change but she remained adamant, calling McCall a "ticking time bomb" and begging the court to block any custody.
McCall was clearly in high spirits when he stepped into the courthouse. We are privy to this information as the Southern rapper was recording and posting to his Instagram account while walking through the corridors. Officers repeatedly told him that he was not permitted to record in the courthouse. However, Kevin McCall refused to shut the feed down. He went as far as to call the officer on duty a b*tch and constantly requested a throwdown, repeatedly mentioning his Crip affiliations.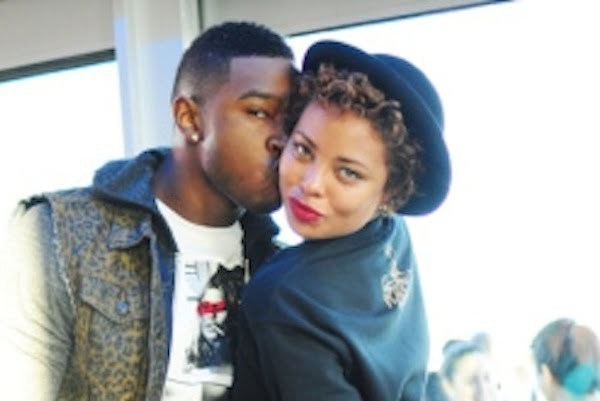 It seems Kevin was trying to pull the race card on the officer to gather some leniency. Sadly for Kevin, the officer, who is a black man, was not buying it and quickly shut any chances for a loophole.
According to the reports from the cops, the rapper hit a sergeant's hands, after which backup was called to put a stop to the videoing. Kevin reportedly flipped the cops off, and during the second attempt to restrict him, he and the sergeant fell down an escalator, TMZ reported.
There are no reports of any broken bones or severe bodily injury as a result of the tumble.
As a result of the scuffle, he now has 5 charges pinned against him, including the following 4 misdemeanors: obstruction of a law enforcement officer, terroristic threats, disorderly conduct, and simple assault. His run-in with the court police also saw him being awarded a felony charge for the damage of property, presumably the glasses of the officer who he tumbled with.
This may indeed solidify the "Real Housewives of Atlanta" star's case to not grant any custody to Kevin, the biological father of Marley.