The Game shared the artwork and tracklist for his highly anticipated new album, Born 2 Rap.
Compton rapper The Game is getting ready to unleash his final album "Born 2 Rap" on November 29th, but just like the itch the fans have, so did he. Without a doubt, he knew that by doing this leak in no way, shape, or form could it harm the epicness of what is about to grace the ears of hip hop fans all around the world. The Documentary rapper recently put out a notice on IG that he is looking for pregnant women in the Los Angeles area to contact him. Now we know the reason why.
Earlier this year, The Game revealed that Born 2 Rap will be his 9th and final project before he goes into retirement. The former G-Unit rapper has proven himself to be one of the most prolific rappers of the 2000s and 2010s era. Therefore, you can expect some bangers on the project he is touting as his final piece of art.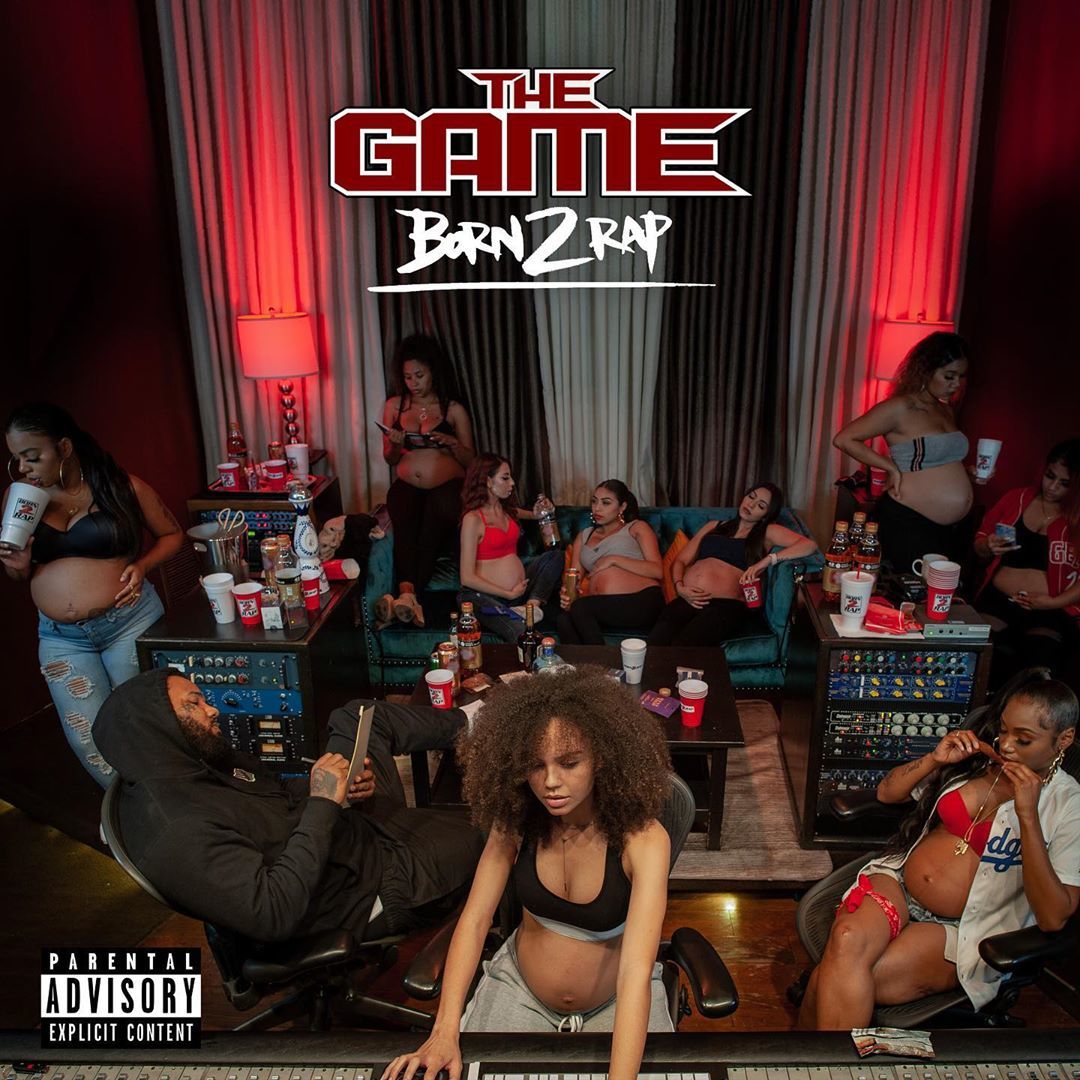 The album is eye-grabbing and involved him surrounding himself with nine beautiful pregnant women. Between the title of the album and the cover art, you can see the connection and thought process The Game put into his craft. We always felt a deep connection through his music from the start of his career. So if he, in fact, opted to hang up the mic, he will leave a void in the West Coast rap scene.
The Game also shared the tracklist for Born 2 Rap, which showcased some highly anticipated collaborations. You can expect guest appearances from Bryson Miller, Chris Brown, Nipsey Hussle, Ed Sheeran, 21 Savage, Trey Songz, and more. The Nipsey Hussle collaboration is titled "Welcome Home." This is one of the tracks we are looking forward to hearing.
Take a look at the list and just bask in the creation of rap history:
Intro – "Sea of Sin" (feat. Ed Sheeran)
1. "No Smoke" (feat. Miguel and Travis Barker)
2. "Five Hundred Dollar Candles" (feat. Dom Kennedy)
3. "The Light"
4. "Carmen Electra" (feat. Mozzy, Osbe Chill, and Tobi)
5. "Dead Homies" (feat. Red Cafe)
6. "Gold Daytonas" (feat. Dom Kennedy)
7. "Westside"
8. "40 Ounce Love" (feat. Just Liv)
9. "Gucci Flip Flops"
10. "Born 2 Rap"
11. "Welcome Home" (feat. Nipsey Hussle)
12. "Interlude. Help Me" (feat. Sly)
13. "I Didn't Wanna Write This Song" (feat. Marsha Ambrosius)
14. "The Code" (feat. 21 Savage)
15. "Stay Donn" (feat. Bryson Tiller)
16. "Hug the Block"
17. "Ask for Me"
18. "Stainless" (feat. Anderson .Paak)
19. "Gangstas Make The Girls Go Wild" (feat. Chris Brown)
20. "Blood Thicker Than Water" (feat. Trey Songz)
21. "Rewind II"
22. "One Life" (feat. J. Stone and Masego)
23. "Cross on Jesus Back" (feat. D Smoke)
24. "Roadside" (feat. Ed Sheeran)