Cardi B says her upcoming sophomore album will be spicy and controversial.
The entire hip hop community has been patiently awaiting Cardi B's next body of work. Although, she has yet to reveal a title or release date for her followup LP to Invasion of Privacy. Today, Vogue released their "73 Questions With Cardi B" cover, and as usual, the rapper brought her uncut and unfiltered personality to the screen. During the interview, which takes place in Cardi's grandmother's New York home, the rapper has an insightful fifteen minute chat with Vogue. When asked about her upcoming album, Cardi B said it is "spicy" and "controversial."
The rapper recently told Billboard that her sophomore album won't necessarily be the same recipe as her debut. Nevertheless, she is doing what she wants to do. "I'm just having fun in the studio, because if you think, 'My first album was like this, I gotta have the same recipe,' it's just not gonna work," Cardi said. "I cannot just go with what's hot. I still gotta go with what I want to do," she added.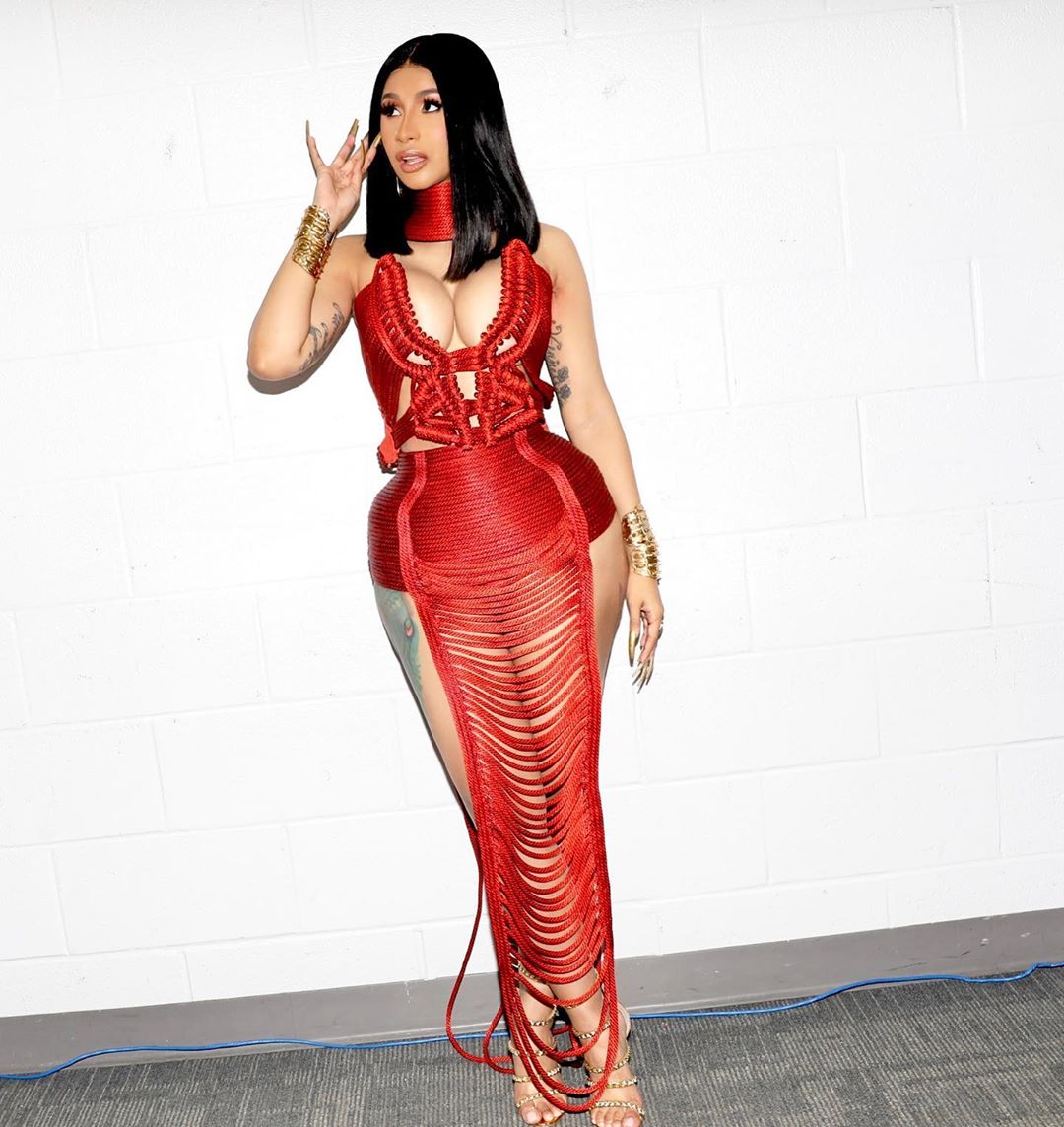 The "Money" rapper has been working on her impending project for a while now. Earlier this year in January, Cardi told fans she hoped to release the album by April, but when the release date was not realized, the next update we received was that she wanted to deliver a new album and tour within the next year. She also mentioned wanting to have her second child somewhere in that timeline and has since apologized to her fans. She explained in the Vogue interview that the reason was because she understands that fans might be disappointed about her musical offerings being limited while she is pregnant because they want to see her on tour.
She didn't hint at a release date just yet, but we should have an idea of the rapper's timeline based on previous announcements. We can't wait to hear the "spicy" tracks Cardi has been cooking up.