Nicki Minaj paved the way for this decade's influx of successful female rap artists.
In 2010, the Barbz had a lot to be proud of when their leader was the only female rap artist surging up the music charts among other top rappers in the game. Nicki wasn't the first female rapper in hip-hop, but she was certainly the first to do many things. Nicki Minaj, whose real name is Onika Tanya Maraj-Petty, quickly became a household name when she joined Lil Wayne and Drake to form the renowned Young Money team. The trio has since delivered monster hits and is still lauded as one of the best groups of kindred talents that hip-hop has ever birthed. In 2010 alone, Nicki Minaj featured on some of the year's biggest records alongside the biggest names in the industry. She really was all about securing the bag at the commencement of the decade when she hopped on tracks like "Lil Freak" with Usher, "My Chick Bad" with Ludacris, "Bottoms Up" with Trey Songz, "Dutty Love" with Sean Kingston, "Raining Men" with Rihanna, and who could forget "Monster" with Jay Z, Kanye West and Rick Ross. Nicki's verse on that track is argued to be one of the best rap verses in the history of hip-hop.
Minaj's debut album "Pink Friday" sold 2 million copies and went number one in the US. It was also certified triple platinum by the Recording Industry Association of America. In 2010, Nicki's popular single "Your Love" became the first single by a female rapper to grace the coveted number 1 spot on the Billboard Rap Chart in seven years, dethroning her predecessor Lil Kim who earned the rank with her appearance on 50 Cent's "Magic Stick." That means Nicki was the first female rapper to go number one on the rap charts with a solo track. Imagine a world where the Billboard charts are devoid of female rap artists, then Nicki Minaj comes along to change that, and ten years later, female rappers like Cardi B emerge and are celebrating all of their songs from one album being on Billboard simultaneously. The growth has been exponential. How can we not laud Nicki as a pioneer and a trailblazer for female rap?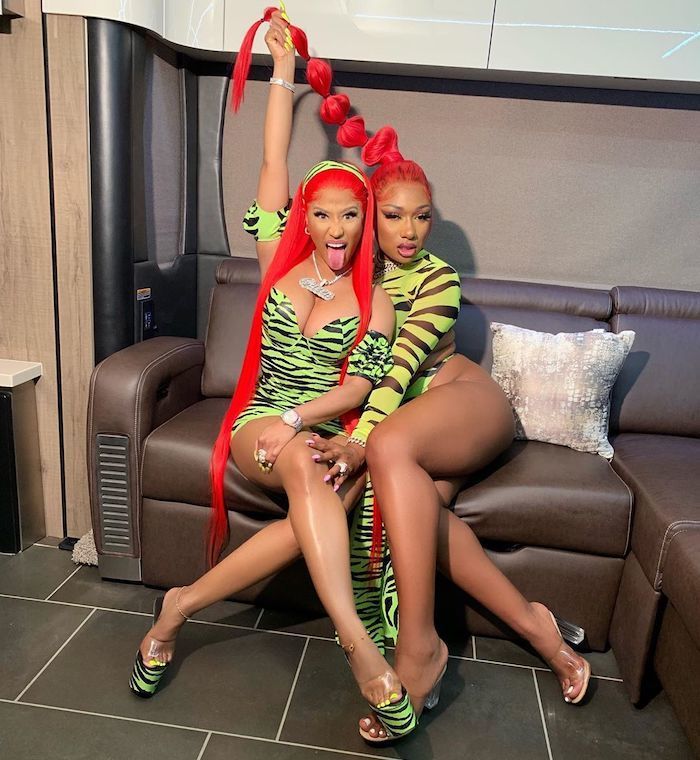 As the decade went on, Nicki Minaj beat Michael Jackson's record when her mega-hit "Anaconda" became her 51st entry on the Hot 100 chart in 2014. She went on to also shatter Aretha Franklin's 40-year-long record of 73 singles on Billboard with 76 tracks on the chart by 2017. Ultimately, Nicki became the first female artist ever to have 100 career entries on the Billboard Hot 100 chart. This incredible feat ranks Nicki among the elites who have managed to achieve triple digits like Elvis Presley and her YM label mates Drake and Lil Wayne. No other female rappers and no other woman in all of music has yet achieved this. Nicki Minaj's 17 Hot 100 top 10 hits is still the most among female rappers.
The "Barbie" rapper took over and redesigned the meaning of rap music this decade, and it led to an army of female rappers being talked about today. In a time when female rappers were not always taken seriously, and 'Top Female Rapper' was a category for the future, Minaj defied all odds, delivered number 1 albums and took home prestigious awards like 'Top Rap Album' and 'Top Rap Artist' over some of the industry's best rappers. While iconic females like Queen Latifah, Lil Kim, Eve and more can never be discredited, there was a huge gap left to be filled when none of these women were putting music out for years, and Nicki Minaj is single-handedly responsible for resuscitating female rap music in this decade and making it bigger and better than it ever was.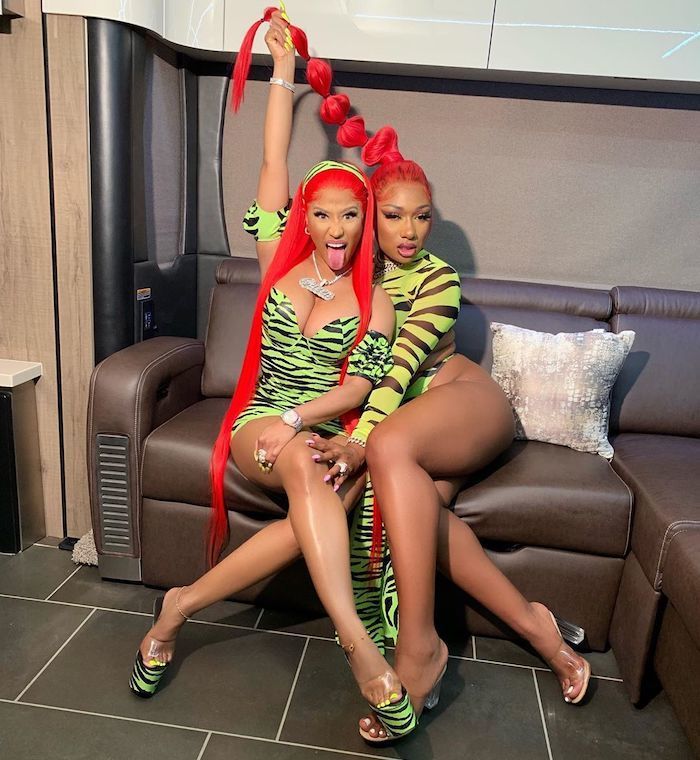 For the greater part of this decade, Nicki Minaj was the only hip-hop artiste in the game carrying the banner for female rappers. Australian rapper Iggy Azalea got some buzz for a short period in 2014, but that quickly fizzled, leaving Minaj to continue to push female rap for the greater part of the decade. It wasn't until mid-2017 when Cardi B started her steady climb to the top of the charts with her breakout single "Bodak Yellow," that someone really joined the rap Queen in the game. Cardi's sudden rise to the mainstream came as a big surprise to a lot of folks in hip hop, including Nicki Minaj, who was comfortable being the only woman in the genre shining.
Cardi B's success didn't stop at just one hit. She went on to release her debut album "Invasion of Privacy" in 2018, which won a Grammy for Best Rap Album in 2019, making her the first female rapper to win a Grammy in that category as a solo act. What made this achievement all the more controversial is the fact that Nicki Minaj has yet to win a Grammy award though nominated for multiple and yet to have a number one song on the Billboard Hot 100 though she's had number ones on the Billboard Rap chart. While we can argue that a number one song and a Grammy doesn't disqualify Nicki as the female rap pioneer of this decade, we have to admit that it does overshadow her achievements as a formidable MC in the game. Like it or not, a Grammy is among the most covetous accolades in the music world, and the Billboard chart is our music bible, it gives us a pretty good idea of which music fans are consuming and in what quantity.
Despite lacking a number one Billboard Hot 100 hit, Nicki Minaj remains the most decorated female rapper ever on the charts, topping even most of the male artistes across all genres of music. This is even more impressive given that Nicki achieved that being a part of a male dominated genre. She often rails about being treated differently by her male counterparts in hip hop. Even if you disagree with her method of expressing her feelings, we can all agree that male artistes don't get the same criticisms that she gets in the industry, and that must be frustrating for her.
After Nicki Minaj's massive success and Cardi B's rise, we start seeing more and more female rappers coming out the woodwork perhaps because more labels have started paying attention to female rap, and more fans have started consuming music from female MCs.
Whether you're a fan or not, Nicki Minaj's record over the past decade speaks for itself, and as we close out the decade of the 2010s, the time is now right for us to properly celebrate her for her contribution to female rap. It's time that we thank her for those witty lyrics and trendsetting videos. It's time that we thank her for proving once again that women can out rap and outsell some of the biggest names in the game. Women can pack the O2 Arena and the Staples Center to capacity.
Give Nicki Minaj her rose crown when she is alive and let's not wait until she retires or worse.