Big Sean is pretty confident about his game, and Jhené Aiko didn't dispute that in their new collaboration, "None of Your Concern."
Big Sean and Jhené Aiko just dropped another track together called "None of Your Concern." A few months ago, Big Sean released "Single Again" with Jhené featured on the track. The two dated since 2016 until they broke up in early 2019. They, however, have always maintained some sort of relationship, even post-separation. We often saw them interacting under each other's posts on social media prior to new music collaborations from the duo. Their latest track and music video sparked a conversation online. Jhené and Sean Don let it all out on the catchy single.
Big Sean gets pretty candid in his verse while rapping about making his ex-girlfriend climax 9 times in one day. That line alone was enough to triggered a response from his female fans on social media. You can almost expect a flurry of memes about that line alone from the track.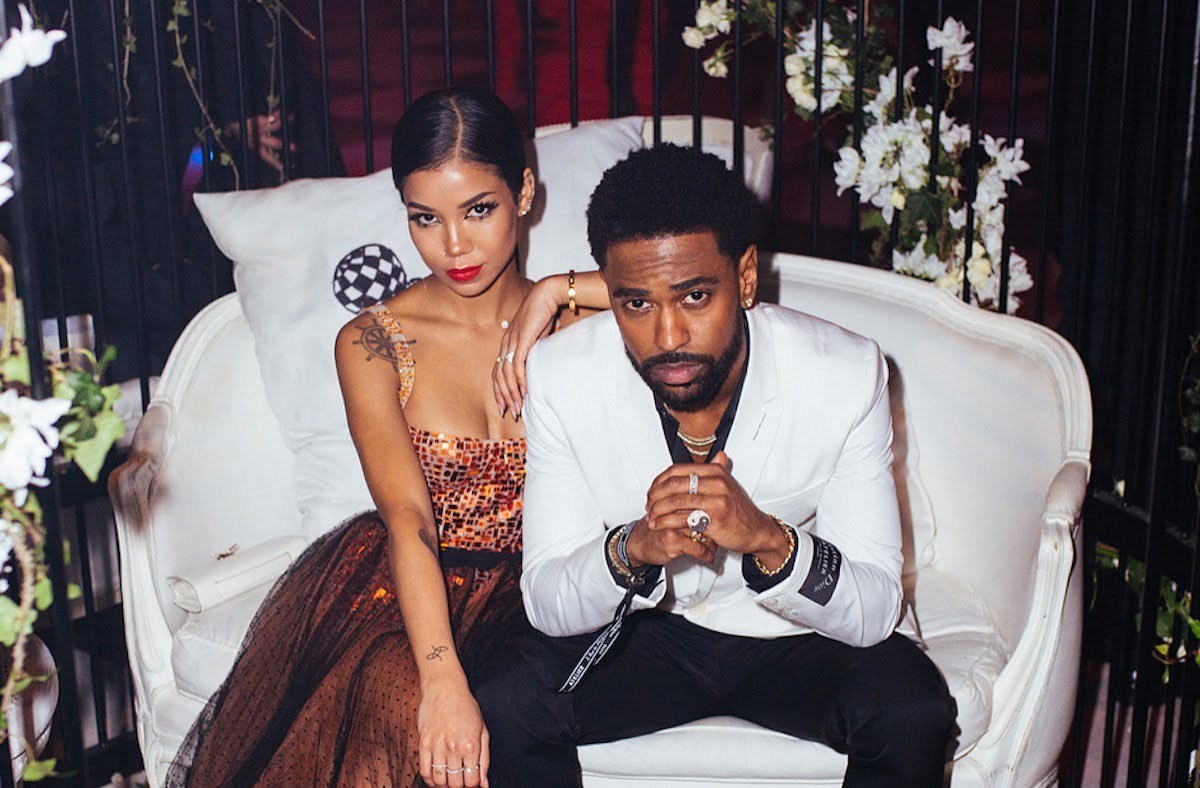 As usual, Jhené Aiko delivered profound verses detailing her feelings for her once lover. "You've been hearin' things and seeing things, and so it seems I'm movin' on my own / The audacity to question me, like you ain't leave me out here on my own / I was traumatized and suicidal, I'm sick and tired, I am not to blame," Jhene sings.
The video is currently trending, and Big Sean liked a fan's tweet that said, "Big Sean made Jhené c*m 9 times in one day? These type of n***as exist?" I think Big Sean was saying "Yes, we do," when he hit that thumbs up icon. Some fans seemed a bit disappointed that Sean was not as deeply emotional on the track as Jhene was. "Jhene Aiko poured out her whole heart just for Big Sean to vent about sex… I'm tired of men," one fan wrote.
In May of this year, Big Sean was rumored to be the subject of Jhené Aiko's freestyle track "Triggered" and caused the ex-couple to once again become a hot topic of conversation. This was before Big Sean put out "Single Again" and surprised fans with vocals from his ex. They've both managed to get the same response from hip hop fans for their new single "None Of Your Concern." Perhaps it's time they release another TM88 album. This might be the evidence that they're looking for to go back to the studio.
Both Sean and Jhené Aiko have solo albums coming out soon, so perhaps we can expect more collaborations on that front.
9 times in a day?!? … no wonder Jhené had Sean's whole face tatted on her arm pic.twitter.com/YObGtbaeR1

— Active when in Tweet jail (@YeppItsJanna7) November 15, 2019
All of us when Big Sean said 9 times in 1 day
??#NoneOfYourConcern #NOYC
pic.twitter.com/mGzhpiCAqv

— Siobhain (@summer0001) November 15, 2019
Listening to this new Jhené Aiko and Big Sean popped up at the end. ? pic.twitter.com/XmoEgvgxaI

— Camille Smith (@camichicago) November 15, 2019
Yet again Jhene and Big Sean play with my emotions ? pic.twitter.com/654PJxGXwd

— Deviii ? (@kautypie) November 15, 2019