Watch the Chinese military band performed a rendition of Koffee's mega-hit "Toast" in front of Jamaica's Prime Minister Andrew Holness.
Jamaica's teenage Reggae/Dancehall singing sensation, Koffee's musical wings, have spread to the Orient. This past weekend, Prime Minister Andrew Holness posted a video clip on Instagram and Facebook, with the Chinese Military band in Beijing, performing the instrumental to Koffee's megahit 'Toast' at an event held in honor of a Jamaican delegation led by Holness, who is on a trade mission in China.
"Rendition of Koffee's 'Toast' in China," Holness captioned the video, which has attracted more than 600 comments on Instagram since it was posted on Sunday.
"It gave me such joy to hear Toast by Koffee played for the Jamaican delegation by the Chinese military band in Beijing. This shows the powerful and far-reaching impact of our music and culture," the Prime Minister added.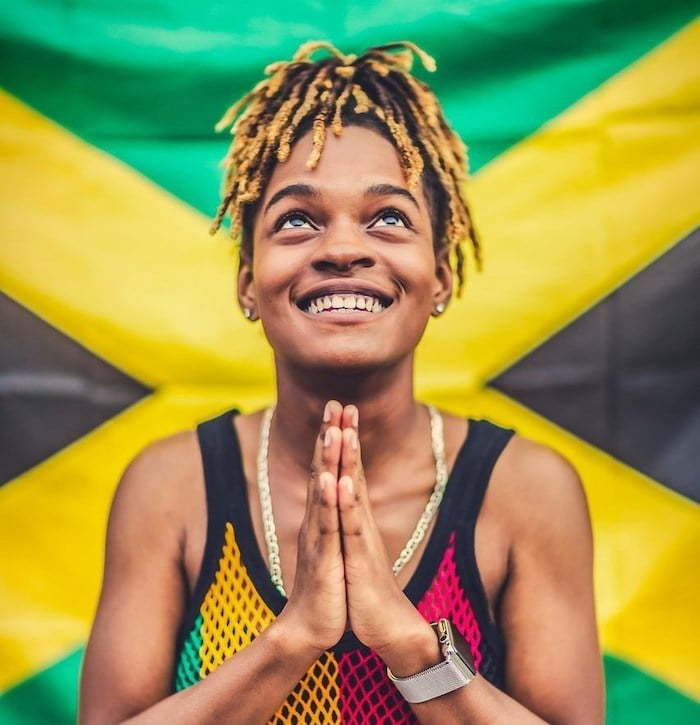 Koffee, who is now regarded as the poster child of Reggae and Dancehall, was also hailed by former US President Barack Obama, who listed 'Toast' on his 2019 summer playlist.
Responding to Holness' post, most Jamaicans expressed glee that Toast had broken another international barrier and had, according to them, transcended 'borders and echelons'. Others surmised that the Chinese Ambassador to Jamaica had his 'ears to the ground' and was instrumental in selecting the song, which is the most popular in Jamaica this year. One humourous commenter even called for a clash between the Jamaica Military Band and the Chinese Military Band.
Other Jamaican nationals responded with heavy sarcasm and used the opportunity to inject their displeasure about the impact of the noise abatement act on local events.
'Yes, and we will have to go to Beijing to hear Jamaican music because our police keep closing down our events," one woman complained.
"Yes, Mr. Prime Minister. Others are applauding it meanwhile in Jamaica politicians and aristocrats are trying to kill it off…," another commenter said
As usual, there were concerns expressed that the Chinese appear to be trying to exploit Jamaica and that the Prime Minister should not throw caution to the wind.
"They are experts at pandering keep a steady head, Andrew Holness," one follower said, while another man said all Jamaicans should be wary of the loans the Chinese have been offering to Jamaica that 'they know the country will never be able to pay back, short of giving them more land ownership'.
"Please don't be fooled by this. Be alarmed that year after year, Jamaica is selling out more and more to the Chinese," one man said.