"Gratitude is a must!!!" Koffee scored another W.
Former United States President Barack Obama posted a his Summer Playlist on his Twitter page today. The highly anticipated playlist consists of songs he and his wife Michelle Obama have been listening to throughout the summer, and reggae/dancehall sensation, Koffee, made the cut. The playlist consists of songs new and old, all the way from Hip Hop/RnB to reggae and perhaps the biggest highlight is Koffee's breakout hit "Toast" being a presidential favorite. Reggae legend Toots & The Maytals classic single "54-46 Was My Number" is also featured on the list.
The singer reposted the tweet by Barack with the caption, "WOW!!! Gratitude really is a must."
Making Obama's Summer Playlist is a major achievement for the Jamaican artiste who has been blowing up internationally and shows no signs of slowing down. She has been touring in Europe, Canada, and the United States and was recently selected as Apple Music's latest Up Next artist.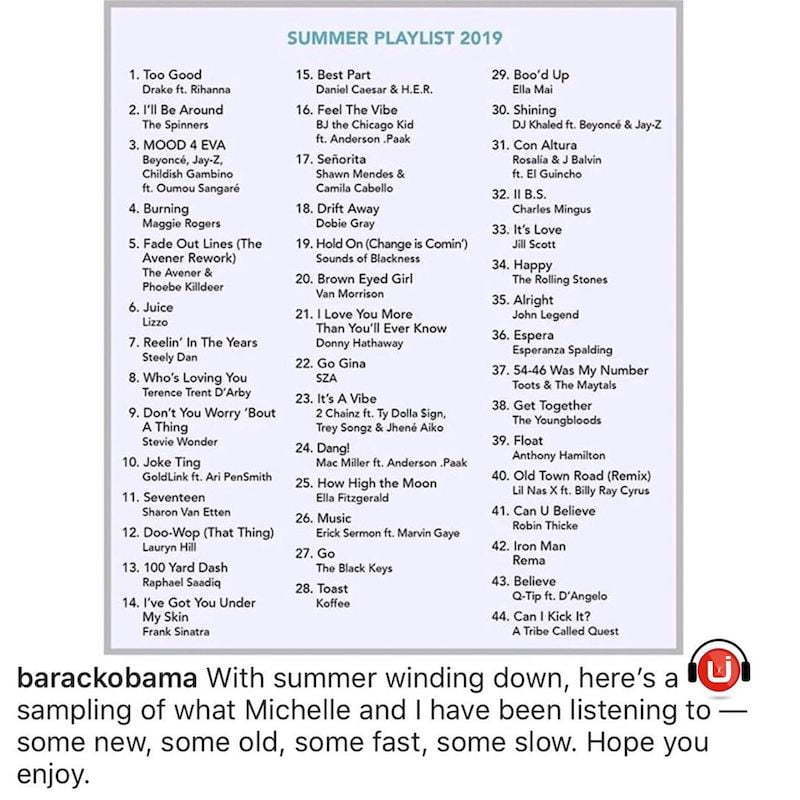 The 19-year-old artiste, whose real name is Mikayla Simpson, has been a breath of fresh air for Reggae culture. She is extremely humble and very down to earth. She is the true embodiment of talent and perseverance.
The hard work has definitely paid off for the young artiste whose song "Toast" now boasts an incredible 64 million views on YouTube. Something many artistes worldwide can only dream to achieve in their lifetime. Her Sumfest Performance was one of the best for the stage show, and many artistes were glad for the opportunity to meet such a blossoming star. She performed with such ease and grace, her fashion style and comfort being on stage praised by her adoring fans.
She also has a new song out that is currently making waves. The song titled "I don't care," which also features Chronixx, is a remix of Ed Sheeran and Justin Bieber's song of the same name. One listen, and you will be filled with good vibes, as Koffee slays her verse on the track.
Congratulations to Koffee, who has undoubtedly captured all of us with her music.