Meek Mill went off on Apryl Jones and Lil Fizz calling their relationship "outta pocket."
Apryl Jones took to Instagram to share an image of her and her new hubby Lil Fizz. She captioned it, "My goal is that someone sees my page and decides to grow strong, live YOUR life, and not give a f*ck." There were a lot of persons celebrating the union, but it seems Meek Mill was not joining that party of supporters. He commented below the image, "Y'all outta pocket for this move. No disrespect." This pretty much means that they're out of line for hooking up due to their past relationship with Omarion.
Meek was obviously not alone on this as his comment as since received 54354 likes within the 3 hours of it being posted. The comment section also blew up, with almost 10,000 comments. The number of comments may have skyrocketed because Fizz and Apryl got in on what Meek said.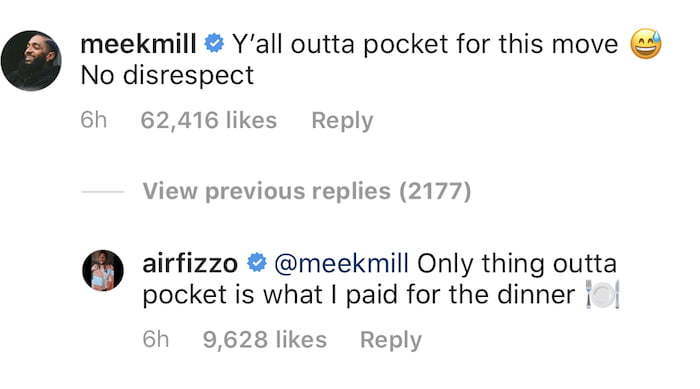 The majority of the comments below his have been in support of what he said. However, Lil Fizz joined in to let Meek know that the only conversation he was having about pockets would be how much money he had. His clap-back went like this, "Only thing outta pocket is what paid for dinner." Sadly, this comment did not sit well and the comparisons between Meek's 'pocket' and Fizz's pocket started.
A few of the comments came out swinging at Fizz, "listen you can't compete with meek ! Relax."
Apryl got into the mix as well. She definitely added the heat, letting the cat out of the bag that Meek tried to get with her. April commented and tagged Meek, "No disrespect. But you tried to talk to me. And that's not out of pocket…?"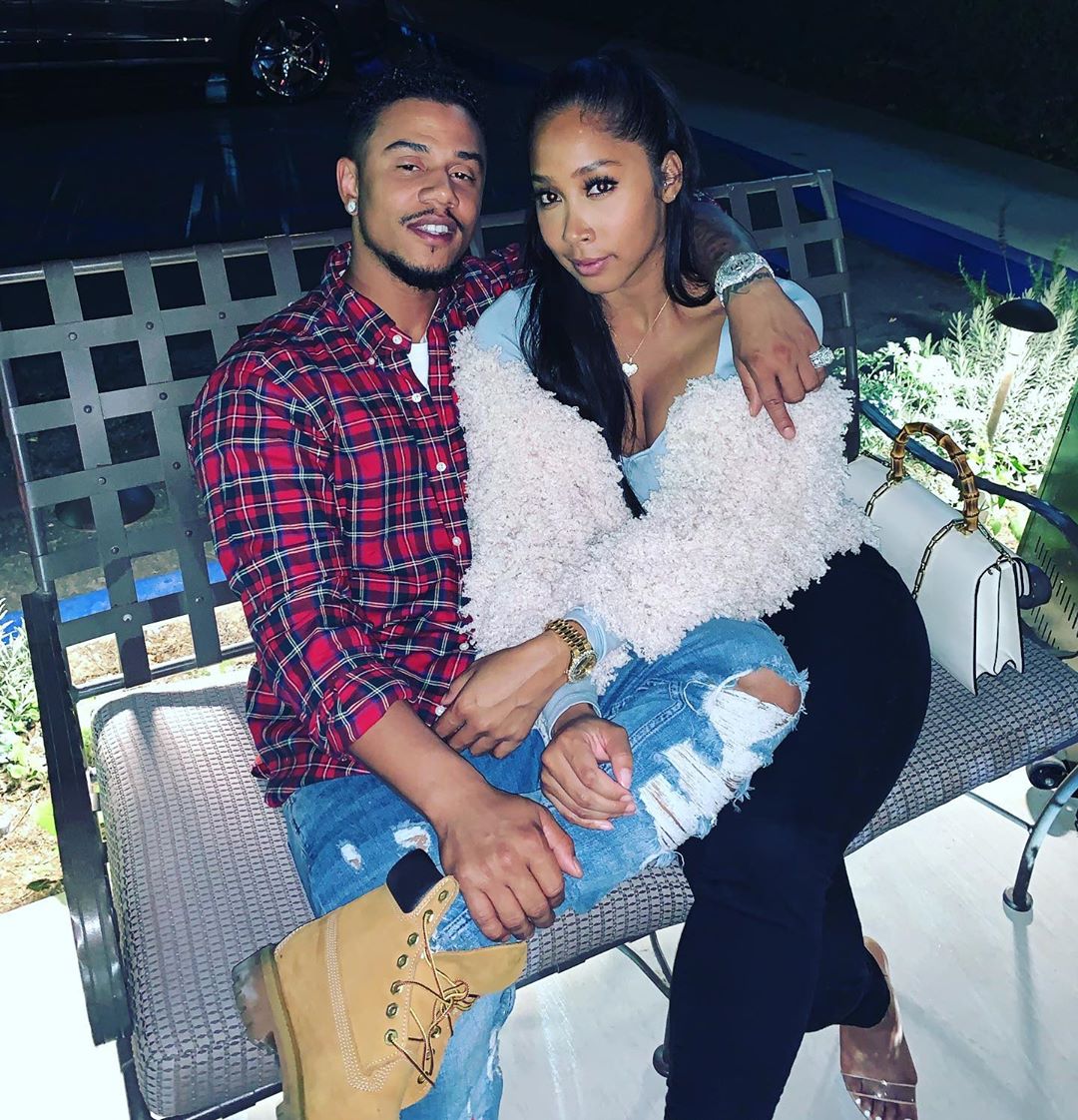 Sadly, the comments on the gram have not been kind to Apryl either. "Sometimes, the best response is no response….sis starting to look silly. I'll take Meek over Fizz anyday," mentioned one person. Another tried to shed some light on why the relationship is wrong, "she cappin! & if he did he ain't cool wit Omarion how fizz was."
Is Meek trying to get with her and her relationship with Fizz the same thing though? Meek has not yet answered this comment made by Apryl, so we are unsure if he really did try.
One has to remember that Lil Fizz and Omarion, who is the father of Apryl's kids, are actually bandmates and were friends. The two are members of the boy group B2K, which brought us those head bouncing hits back in the early 2000s. The relationship between Lil Fizz and Apryl seems to have blossomed in front of the lens as both are stars on the reality show Love and Hip Hop.
Do you think Meek was wrong to speak out about their relationship, or is it all square once all parties involved are okay?