Love and Hip Hop Hollywood star Apryl Jones is now saying that she wasn't disrespecting Omarion when she said that Lil Fizz is the best she ever had.
In an interview with Nick Cannon on his morning show on Power 106, Apryl Jones further clarified her definition of quality sex, addressing the comment she previously made about Lil Fizz. In a video posted in late October, Jones praised her sex life with former the B2K member, calling it "the best d**k of my life." The relationship between Jones and Fizz was already being criticized as disrespectful to her baby daddy Omarion, as he and Fizz were once very close friends and bandmates in B2K, and even recently toured together for the B2K Millennium Tour.
The comment about Fizz being the best she ever had was seen by many to be adding insult to injury, and as another attempt to hurt Omarion, who has remained silent about the issue.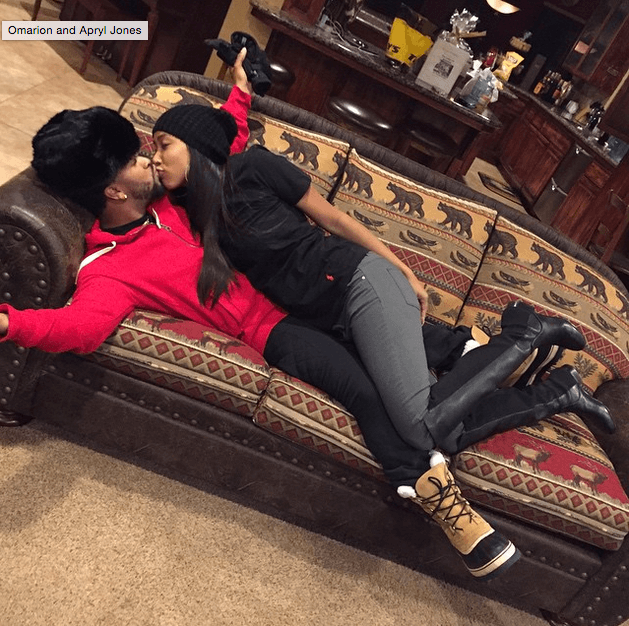 In the new interview with Nick Cannon, Apryl elaborated on her comment, using an analogy of a man who has sex with five women and enjoys it with each of them but only has an emotional connection with one. She claimed that her comments were not a criticism of Omarion's skills in the bedroom, but instead a declaration of her deep feelings for Fizz.
Fans of Omarion are quick to point out that he has remained unbothered throughout the entire unfolding of this scandalous relationship, and is unlikely to care about Apryl's sexual preferences at this point.
Rumors about a relationship between Jones and Fizz began circulating during the B2K reunion tour earlier this year, when Lil Fizz's ex, Moniece Slaughter, began accusing the two of secretly meeting up behind Omarion's back. The couple initially denied the accusations, but are now fully embracing their relationship and have even moved in together. The two appear to be in love, but some onlookers speculate that the over-the-top enthusiasm seems to come from a mutual disdain for Omarion.