Is afrobeat the biggest threat to dancehall music this decade?
Some members of the Dancehall fraternity seem to be in a tizzy since music producer NotNice reposted a Gleaner newspaper report on Monday, which said Afrobeats, which it describes as 'the dancehall-dipped pop music of African origin,' seems to be eclipsing Reggae and Dancehall from UK airwaves. The paper reported Grammy-nominated producer and music industry guru Cristy Barber as saying UK radio stations are playing Afrobeats in what used to be reggae slots. It noted that Afrobeat doesn't acknowledge that its foundation is rooted in Jamaican music genres and that African artistes such as Shatta Wale came to Jamaica, and lived in the country for a year where he absorbed the culture and the music and now lists himself on his official YouTube channel as the 'King of Dancehall and Afrobeats.'
It also noted Kingston-based producer Jahboy who co-produced Davido's song Ekuro, as saying Afrobeats was taking over and was even offers beat-making classes in the genre at his Jahboy Bailey Productions studio in Kingston. Conversely, the newspaper reported producer Jah Snow Cone as cautioning the genre's artistes to "unite and stop giving away the music to international people."
NotNice called on 22 of his fellow music producers, including Tony Kelly, Seanizzle, Skatta Burrell, Dave Kelly, and TJ Records, to join forces for a musical redemption.
"Saw this Gleaner article and it lick mi chip and swell mi battery God know," NotNice wrote on IG. "Let's take back our Dancehall, we producers need to play our part in curving the sound of the music coming from Jamaica the hub of Dancehall and Reggae. When is the last time we had a real international hit coming out of Jamaica? But everyday I hear many chart topping songs globally that's mimicking our Dancehall sound. So how can they see the value of our music and we can't? Let us not get caught in the "trap.'"
"We need to unite for the sake of the music and put back the real authentic Dancehall sound out deh," the dancehall producer added. "Look how easily old school outdid new school at the Red Bull Culture Clash. Stop fighting down each other; let's really do it fi the culture! #bringbackdancehall2020."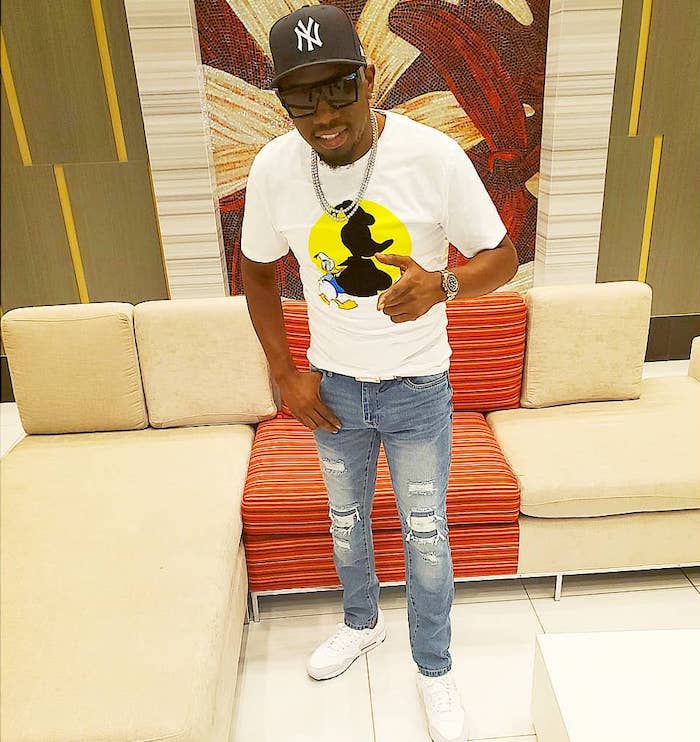 NotNice was joined by an angry Foota Hype who condemned the younger artistes whom he blamed for Dancehall's decline.
"This fi all a unu big ediot artiste weh get some views and feel like unu big or unu a do good. Unu nah do sh*t. The music is on a decline and Afrobeat which is a knock off to Dancehall is getting so huge, because unu have too much ego," Foota declared.
"Unu nuh want voice fi the right producers on the proper riddims; unu nuh want clash; unu a overcharge; unu mek it difficult fi soundman buy dub; unu dress like sh*t. All unu sing bout a s*ck hood, s*ck p*ssy and b*mboclaaat 3some and the world nuh want hear moralless music from Jamaica. Mi b*mboclaaat hate unu," Foota wrote.
Singjay Ce'cile on the other hand, blamed Jamaican radio stations which she said choose to play mainly foreign music instead of pushing the music of their compatriots.
"Jamaican radio also set this trend… listen to radio out here and see what you hear!!!! We are so happy to play everyone else that "sounds like authentic Jamaican music" EXCEPT AUTHENTIC JAMAICAN MUSIC. Oonu jump pon every body that does our music exporting money out of this country! Jamaican radio pays out more money to foreign acts and institutions than Jamaicans!!!" she said.