Drake has hinted that he could be getting into the flower or marijuana business with a new company called MoreLife Growth Co.
Champagnepapi's cool network of $150 million could be expecting a nice inflow from another one of its latest business ventures. It is a well-known fact that Drake dabbles in more than just music. The "God's Plan" rapper even confessed to Forbes that he is constantly working to get "better at things that make money." The Toronto rapper is a man of his word as his various business ventures are becoming too many to count. He has invested in multiple projects such as the reignition of the U.K. tv-shows "Top Boy," multiple properties and real estate, his OVO clothing line, OVO Sound label, OVO radio station, investment in tech company Omni, ambassadorial duties for the Toronto Raptors and much more.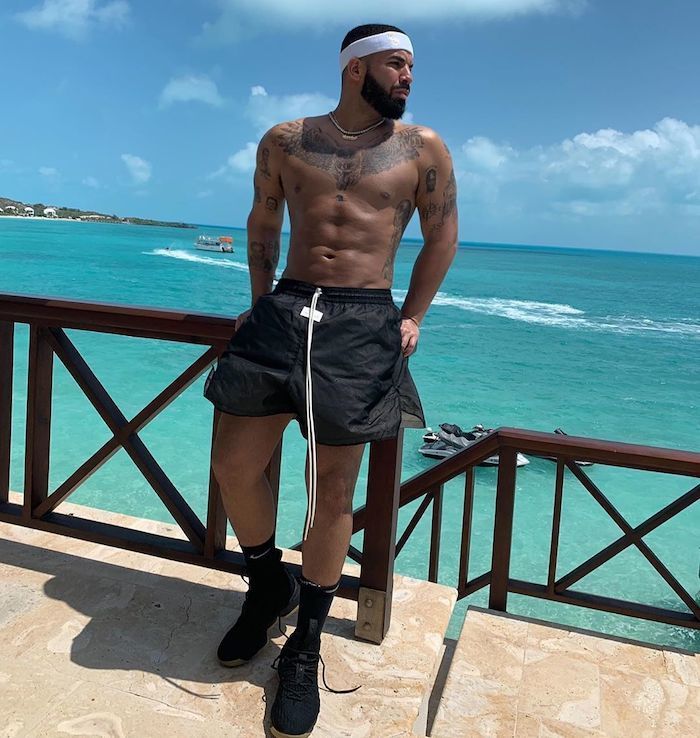 Drake recently posted what many could call a tease of his new business venture, to his Instagram account. The short post is basically an animated video/gif with a blurred out image of what seems to be greenhouses. The verbiage "Welcome to More Life Growth Co." rotates just above the slightly opaque background. While the caption may be minimal, it serves a great purpose to direct users to the MoreLife Growth Company's Instagram page that is being developed.
The marketing team for this new venture is clearly blessed with a sense of chivalry, as flower bouquets are showing up at various places around Drake's home city, Toronto. Popular TV Dina Pugliese was also blessed with a bouquet during a live broadcast. These bouquets have pushed speculations that this new company could be in the flowers and plant business. During Dina's morning show, it was revealed that we should be getting the full scope of what More Life is all about by Thursday, November 07, 2019.
We know that patients can grow thin, and some Drake followers have already their investigative work to discover the trademark application for the company, which was filed on October 21, 2019. According to the findings, the company will embark on cannabis-related products and apparel.
We can't wait until Thursday to see what else Drake has up his entrepreneurial Sleeve.
If you're in the Downtown core…Be on the lookout for @Drake's #MoreLife team as they're giving out flowers!! The boy is tryna brighten up your day and spread love and good vibes in the city!! pic.twitter.com/L7te6uJCTj

— Mastermind (@Mastermind) November 5, 2019
S/O to @Drake and #MoreLife for this beautiful FREE bouquet! What a lovely lunch time surprise #mademyday pic.twitter.com/HJAmg7o3Ec

— Sam Wright (@swriiight) November 5, 2019