Did B2K member J Boog hooked up with Omarion's mother?
It seems that members of B2K truly know no boundaries. In the most recent plot twist, B2K member J Boog has been accused of having an intimate relationship with Omarion's mother. This comes shortly after B2K member Lil Fizz was revealed to be in a relationship with the mother of Omarion's children only last month. Although Omarion, B2K star and successful solo artist, seems unbothered by the Lil Fizz and Apryl Jones relationship, Fizz caught a lot of heat for violating an unspoken standard of respect for your friends and co-workers. Now it seems J Boog has some explaining to do of his own.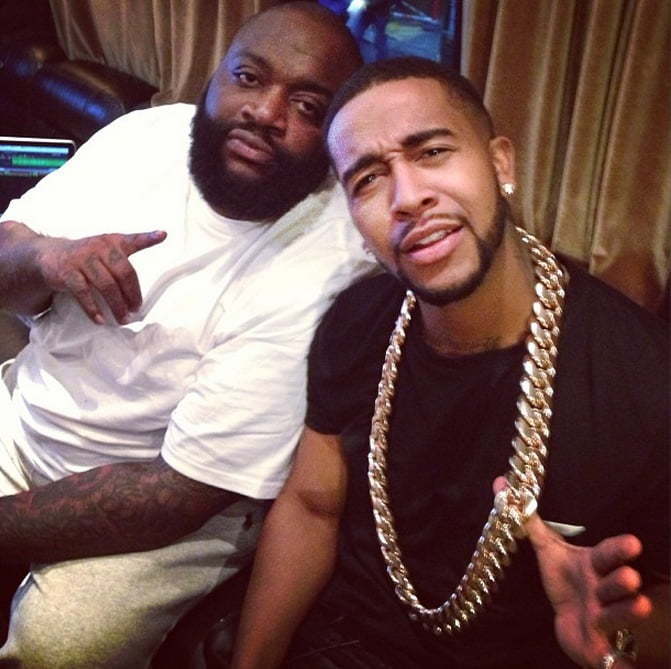 The rumor regarding J Boog and Omarion's mother, Leslie Burell, reportedly came as a result of a confrontation that popped off during the taping of the Love and Hip Hop: Hollywood reunion. Moneice Slaughter, Lil Fizz's ex and the mother his child, allegedly tried to fight Lil Fizz to the extent that J Boog felt the need to intervene. At this point, someone let fly the accusation about Boog and Burell, and the deep dark secret has been flying around the internet ever since. Although it has not been confirmed who spilled the tea, fans of the show can make an educated guess that is was Moneice.
Leslie Burell has been featured on Love and Hip Hop in the past and has been vocal about her dislike of her son's ex, Apryl Jones. She has yet to comment on the alleged encounters with her son's bandmate and former friend. Omarion has been mostly trying to stay out of the Love and Hip Hop drama, but it will be interesting to see if comments implicating his mother in some unsavory acts will provoke him to speak his mind.