Eminem catch some heat from Rihanna fans (Navy) for seemingly siding with Chris Brown in their infamous 2009 beating case.
An old verse on an unreleased track of Eminem might be making its way back to bite him right in the rear end. In the short audio clip that has now gone viral, Eminem says he was on Chris Brown's side in the situation that led to him putting hands on Rihanna in 2009. According to Em's lyrics, the infamous beat down was nothing different from what he'd do himself. "I'd side with Chris Brown, I'd beat down a b*tch too," Eminem raps in the song. The snippet of the song first appeared on Reddit this Sunday. The audio entitled "(SNIPPET) Eminem – Things Get Worse (Rihanna Diss)" is reportedly among the leftovers from Em's 2009 'Relapse" recording sessions. It was supposed to be a verse on an unreleased version of B.o.B.'s "Things Get Worse" off the "EPIC" album in 2011.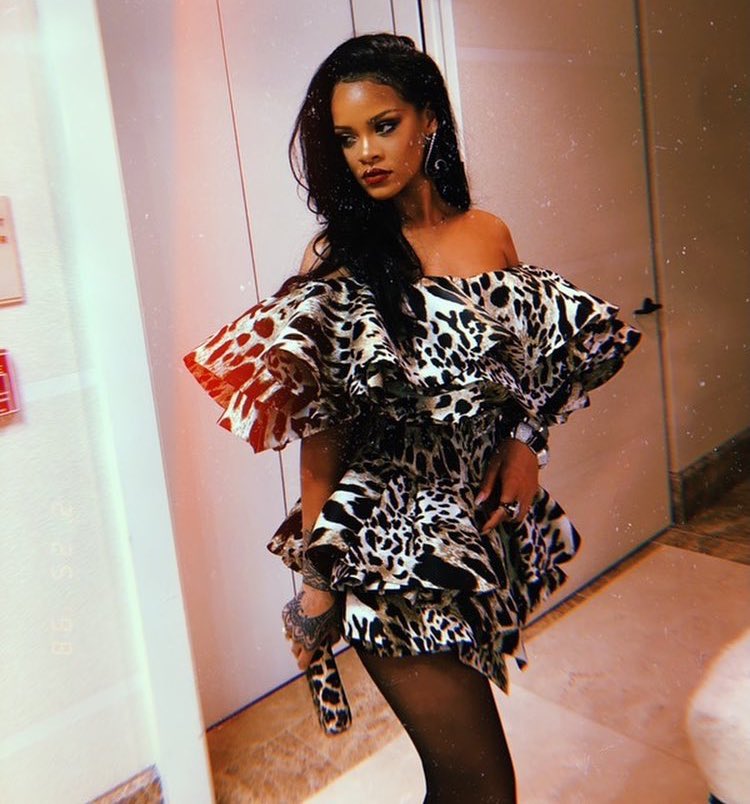 We all know that Rihanna has aided Eminem in achieving multiple number 1 records, perhaps even his biggest hits; so many fans wondered at which point in the timeline the rapper recorded the verse that dissed Riri. Well, the released version of the song came out a few months after Chris Brown was charged for assaulting the Bajan R&B singer. That would be before both Rihanna and Eminem's 2010 hit collaboration "Love The Way You Lie" and their 2013 hit "Monster."
It goes without saying that the Rihanna Navy has not taken kindly to Eminem's newly-leaked old verse. The 9-figure fan base held nothing back in their scorching of the 47-year-old rapper. While Rihanna is yet to respond, her navy has not fallen short in their relentless defense of the singer.
One angry fan took to Twitter to tell the rapper that "You're a grown a*s man with a daughter. Shock value has been replaced with having to actually have talent, GAME OVER!" Ouch. On one hand, the song is a decade old, but on the other, he said what he said. Do you think Eminem should apologize?
@Eminem cancelled. What U said about Rihanna & Chris…. ?
You're a grown ass man with a daughter. Shock value has been replaced with having to actually have talent, GAME OVER!

— CanadianBunny? (@CanadianBunny2) November 5, 2019
This situation with Em and Rihanna it's just stupid. They are friends and have a mutual respect.

An artist like Eminem dont need to colaborate with someone just to get hype. So, he likes her obviously.

…and its just a Line Without context.

— Eminem Updates (@SlimShadyClan) November 5, 2019
Eminem Caught Siding With Chris Brown Over Rihanna Assault On Alleged Diss Track From 2009

Oh man. We truly could've done without this piece of news…

A newly leaked snippet from what appears to be an old Eminem track began circulating online recently because it features a … pic.twitter.com/kxCGpRvxUf

— dolcify (@OfficialDolcify) November 5, 2019
Soooo Eminem is cancelled bc he likes beating women!! Also rihanna helped ur career but wha-eva fuckin asshole https://t.co/kHzfSg0sUZ

— wyndsor (@wwyndsor) November 5, 2019
Eminem unreleased verse where he says he sided with Chris brown and would beat a bitch ( Rihanna ) too if she gave him an itch ? and he still went on to collab with Rihanna after pic.twitter.com/angoJdMLpo

— Toujay (@Toujay1) November 4, 2019