Nicki Minaj went after Wendy Williams on Friday's episode of Queen Radio.
Nicki Minaj had time for Wendy Williams on her most recent Queen Radio show. The TV host who addressed Minaj's husband's conviction on a recent episode of her gossip show said some pretty wild things about Mr. Petty and Nicki's brother who is facing years in prison for a rape conviction. Speaking on his indictment, the talk show host said, "He did time in jail for – he's a sex offender. Well, she's no stranger to that because her brother is in jail for sex offending." Wendy Williams went on to call him a killer since he also served time for manslaughter. "He served seven years in prison," Wendy continued. "So he's a killer and a sex offender. Congratulations Nicki."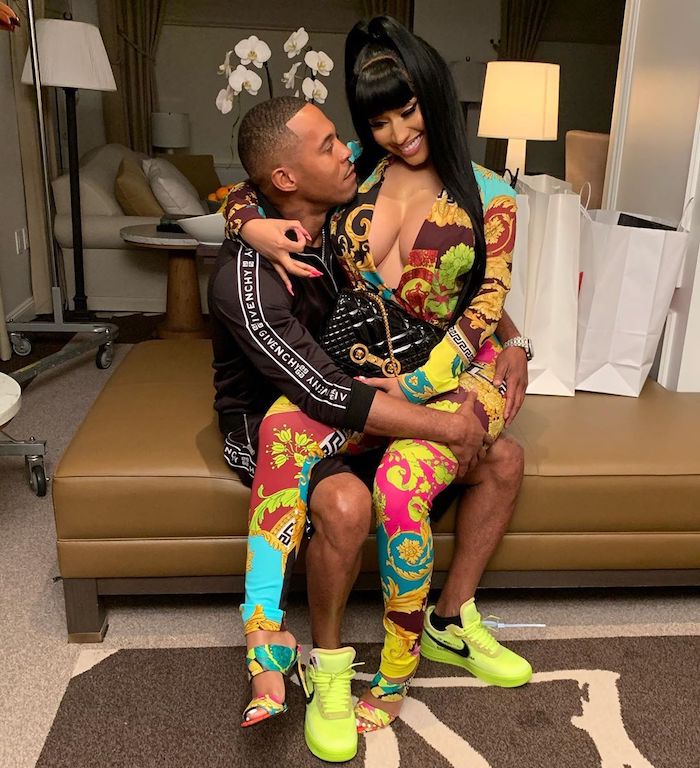 Nicki Minaj was not having the husband-shaming at all. On her most recent episode of Queen Radio, the rapper said, "B*tch, where was you at when Kevin had his d*ck knee-deep in that b*tch pun**y?" Nicki went on to dial her tone down a bit and said she pities Wendy. "It's not about you doing your job. There are people who report the news, and there are people who do it with an evil intent in their heart; viciousness," Nicki said. "And I pray for you because I know you're hurting, and I know you must be sick and humiliated, okay."
Of course, Nicki had some harsh words for Wendy, even bringing up the TV host financing her ex-husband's double life. Nicki has become notorious for dragging people who cross the line with her on her radio show. Wendy, who is the latest victim of this, is no stranger to celebrities coming at her due to her no-limit approach when airing their dirty laundry on her show. Nicki posed an interesting question when she asked if Wendy mentions Gucci Mane's charges whenever she talks to him or his wife. According to the "Chun Li" rapper, her problem was not with Wendy having to share with the audience why her husband did time but because Wendy feels the need to bring it up every time he is mentioned on the show, including something he was wrongfully accused of as a teenager.
I'm going to have to agree that it's important to check your facts here. Do you think Wendy is being 'vicious' by bringing up Petty's rap sheet whenever he is discussed?