The Game goes off on stage about his sexual assault case stating, "I don't give a f**k about none of that."
Reality dating show contestant, Priscilla Rainey participated in Game's VH1 reality show "She's Got Game" back in 2015. The experience for her was not a fun one as she stated that the rapper sexually assaulted her on their off-camera date, which took place at a sports bar in Chicago. She subsequently sued the rapper for a whopping $10 million back in August of 2015. The Game, not taking the case seriously did not show up for court. The damage was done, and an Illinois court ordered The Game to pay out $7.13 million in damages to Priscilla Rainey.
He later attempted to appeal the court's ruling but was unsuccessful in doing so, and the 7th Circuit Court of Appeals denied his appeal. This led to him having some choice words about Priscilla calling her a "thirsty Gatorade mascot of a transvestite." Earlier this month, during the How the West Was Won festival, The Game seemed very motivated to get things off his chest as he went on a passionate rant while on stage. The rapper divulged his feelings about the $7.1 million judgment that was awarded to his sexual assault accuser.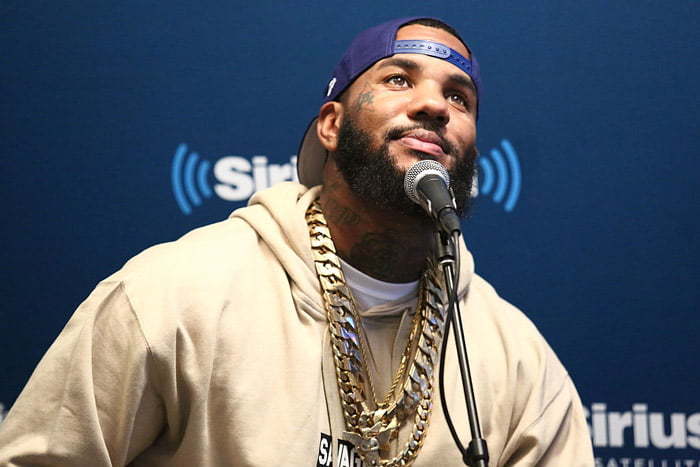 "Everybody got something to say, this that. I don't give a f**k about none of that," he stated. "I've been The Game my whole career, I ain't deterred, ni**a, I'm me! I've been shot at, stabbed, fought, ni**as suing me, ni**a. Today I read on the internet, ni**a, they said I lost 7 million, s*it! What I' ma do now? Is Popeyes hiring? Seven million, he must be broke!" He then angrily added, "F**k a bi*ch that's suing!"
Now that he's gotten his thoughts out there, he can focus on his final album titled "Born 2 Rap" which is slated to drop on November 29th. He is also releasing a new track later today called "Stainless," which features Anderson Paak. The Game has been making a lot of money moves lately, and with that $7.1 million judgment hanging over his head, he definitely can use all the cash he can get.