Summer Walker and London On Da Track baby mama are airing each other out on Instagram.
Last week, the R&B singer and her producer boyfriend called it quits for a brief moment, but just when they patched things up, she found herself at the center of more controversies. On Wednesday night, the mother of London On Da Track's daughter, Eboni, decided to get some things off her chest regarding Summer Walker being around her daughter. The problem is, that's almost impossible given that the "Playing Games" singer and London are living together.
"I Simply said stay away from me and London's daughter until you can find respect," Eboni wrote. "You are clearly the obsessed one. I'm all the way in Atlanta minding my life."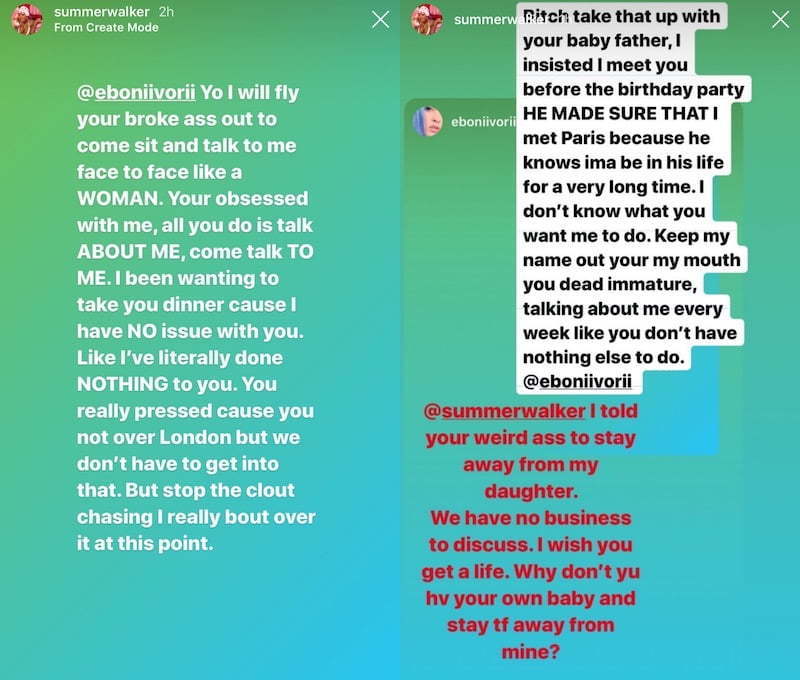 Summer Walker responded to her, saying, "@eboniivorii Yo I will fly your broke a$$ out to come sit and talk to me face to face like a WOMAN. Your obsessed with me, all you do is talk ABOUT ME, come talk TO ME. I been wanting to take you dinner cause I have NO issue with you. Like I've literally done NOTHING to you. You really pressed cause you not over London but we don't have to get into that. But stop the clout chasing I really bout over it at this point."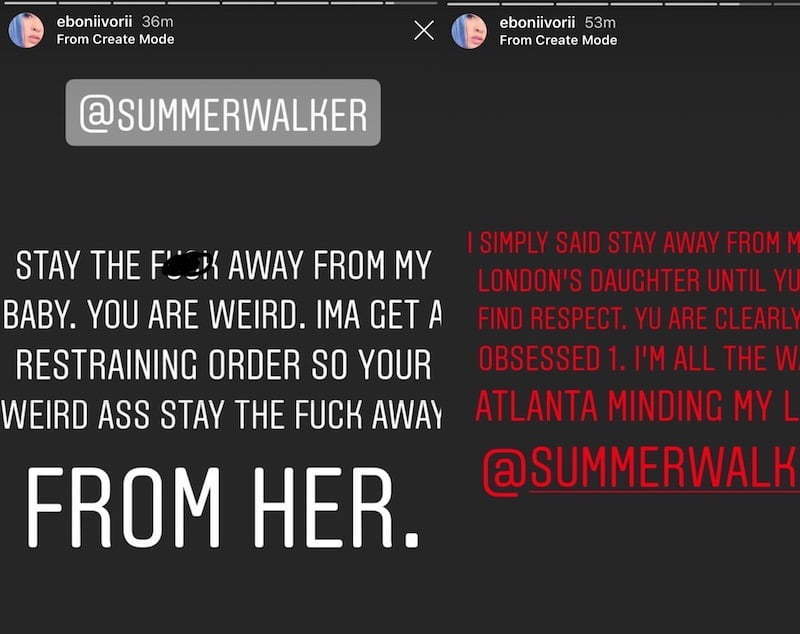 Walker eventually told Eboni to take up her issues with her being around her daughter with London On Da Track. "B*tch take that up with your baby father, I insisted I meet you before the birthday party he made sure of that I met Paris because he knows ima be in his life for a very long time," the R&B diva wrote.
Clearly, Summer Walker is letting it be known that she is in it for the long haul.
As for London On Da Track, he has remained silent so far.