Chaka Demus & Pliers' classic dancehall hit "Murder She Wrote" saw a huge surge in streaming after actress Angela Lansbury made a statement about the song.
"Murder She Wrote" is something like a cult favorite among reggae music lovers and one of the biggest reggae songs worldwide. If a poll was done in Europe on persons who were listening to music in the early 90s, a few would have confessed their love for this track. However, the most unlikely of persons would have told you that their first time hearing the song was only about a month ago.
Angela Lansbury, star of the hit tv show of the same title "Murder She Wrote," that ran from 1984-1996," confessed to only just learning the song during an interview with CBC radio show host, Tom Power.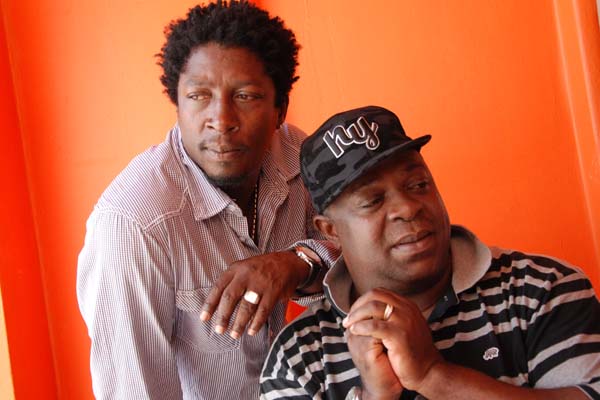 The British-American actor who is now 94 years old was asked by Tom if she knew the song after he played it for her. Powers mentioned, "That is reggae dancehall masters Chaka Demus and Pliers. That's their song, Murder She Wrote."
She replied, "That's very funny. Who are they? What are they? A group?" She was told of the artistes' legendary status in reggae and dancehall.
She gleefully responded that she is "thrilled to be part of reggae music."
Chaka Demus was elated and expressed that it gives him a good feeling to know that she is thrilled about reggae. "As a matter of fact, it is a great feeling to know that this lady who is in her 90s, and is just being introduced to reggae, can make a statement like that. This is a great achievement for Chaka Demus and Pliers."
"We use to watch the show. It was all about detective work and we love it. Yeah man," mentioned Chaka as he confessed his love for the show.
"Murder She Wrote" is the number 1 track off their 1993 album Tease Me, released by Mango Records. Chaka confirmed that the song is not connected to the tv show other than sharing the same name. He mentions that the song is touches on a more controversial topic of abortion.
The six singles released to promote the album were all top 40 hits in the UK, with "Murder She Wrote," having one of the biggest successes and still reigning supreme in the dancehall.