Kanye West is laughing all the way to the bank with a fat tax refund, but at the same time, he is calling out black people.
Kanye West has been all the talk this week following his insightful conversation with Big Boy during their sit-down interview. The "Jesus Is Lord" rapper shed some light on several sensitive subjects and spoke vividly on a myriad of socio-economic issues, especially those that affect the black community. After admitting that he did turn his back on the "culture" that the black community likes to claim, Kanye explained that it's not their own culture but rather a false narrative that has been painted about the community for years that they continue to play into.
Perhaps the most controversial segment of the interview was when the rapper mentioned that blacks are brainwashed, and Democrats have imposed many debilitating policies on them. "We brainwashed out here bro, come on man, this is a free man talking. Democrats had us voting Democrats for food stamps for years bro, what is you talkin' bout?" a passionate Kanye asserted. "Guns in the '80s, taking the fathers out the home, Plan B, lowering our votes, making us abort our children. Thou shalt not kill," the Christian rapper said.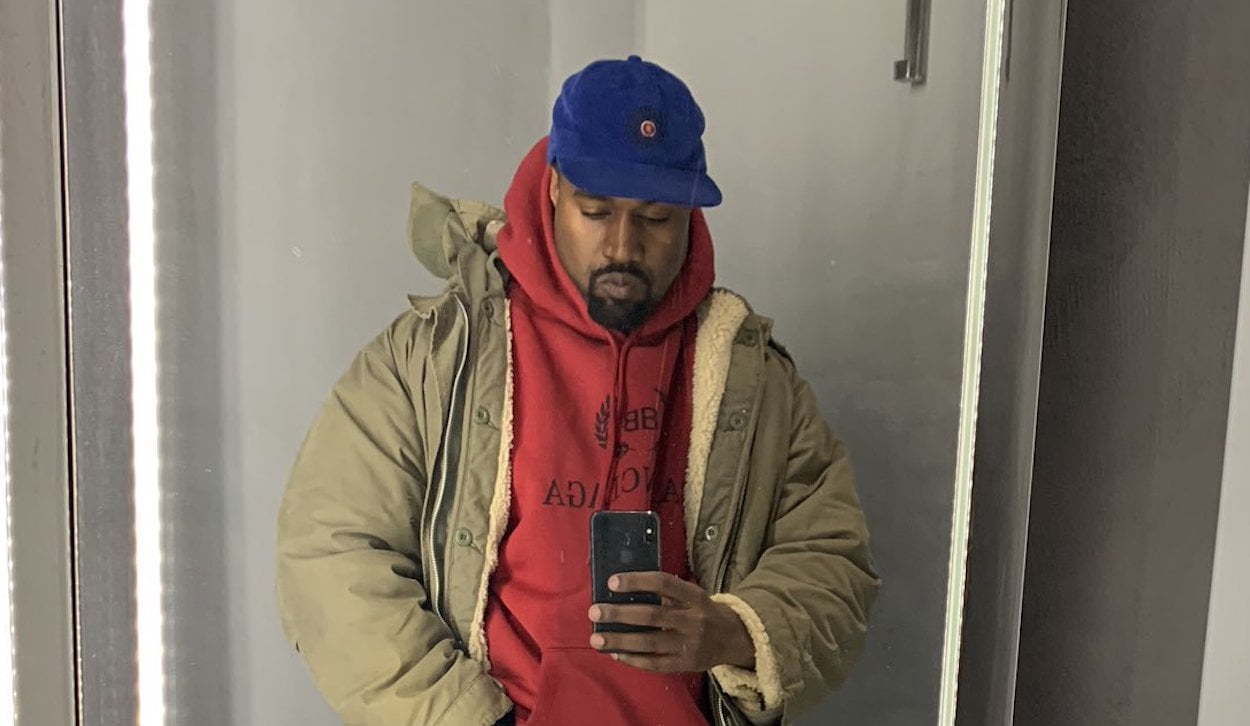 Kanye maintained that he is not trying to persuade anyone to agree. "I can't tell y'all how to feel but what I can tell you honestly is how I feel. When I sat there 7 years in, 6 years in to the Obama administration, when I was sitting at the Met Balls, when I was sitting in front of white people and they thought, 'I wouldn't thought you'd like Trump because of the racism.' So you mean to tell me I make every decision based off my color?" Ye questioned. "The most racist thing a person could tell me is that I'm suppose to choose something based on my race."
Kanye is a man of free thought, and he has always endorsed that. When Big Boy asked Yeezus if he ever feared that the politics would affect his career, the rapper says he only fears and loves God. This means that every leap of faith that Kanye takes is without reservation.
Apparently, this has worked out for him quite well. During a more recent interview with James Corden, Kanye dropped some facts about the numbers that he's actually doing right now. Ye said God is using him to show off "Last year, I made $115 million and still ended up $35 million in debt. This year, I looked up and I just got $68 million returned to me on my tax returns," Kanye told Corden. The God-fearing rapper gives all credit to the Most High for his incredible financial turnaround.
Usually, it is considered vain to talk about finances so explicitly but to that point Ye said, "No, people need to hear that someone that had been put into debt by the system talk about these kind of numbers now that they're in service to Christ." Kanye says God always had a plan for him and always intended to use him but needed to put him through his sufferings first.
So when asked if his success can be attributed to his spiritual awakening, he said, "Absolutely. He's showing off. He's just showing out," Ye said about God. "Yeezy worth $3 billion, it's the number 1 Google search brand in the world. He showing out. Now I get to work for God and He about to show out. Kanye West works for God," Kanye declared. The rapper also told James Corden that he doesn't like to go out at night and when he puts the kids to bed he reads the Bible while his wife watches Dateline.
How can so many people hate someone for loving God, I mean, come on. There is not much to argue here. Kanye is a servant of Christ. Let him serve in peace.