Kanye West took a rare swipe at Meek Mill in a bizarre new interview.
Controversial rapper Kanye West recently had a sit-down interview with Big Boy TV, where he discussed everything from his new album to his Christian faith as well as rappers who are only focused on stereotypical ideas in their music and the irony of how they expect to be seen. Kanye was very open in his conversation with Big Boy. The Christian rapper denounced the recent social media "culture" in the black community, and he was very passionate about his stance. When asked what he has to say about people who say he turned his back on the culture, Ye agreed that in some way he did do this.
"Exactly, one hundred percent, I have turned my back on the idea of victimization mentality," Ye said.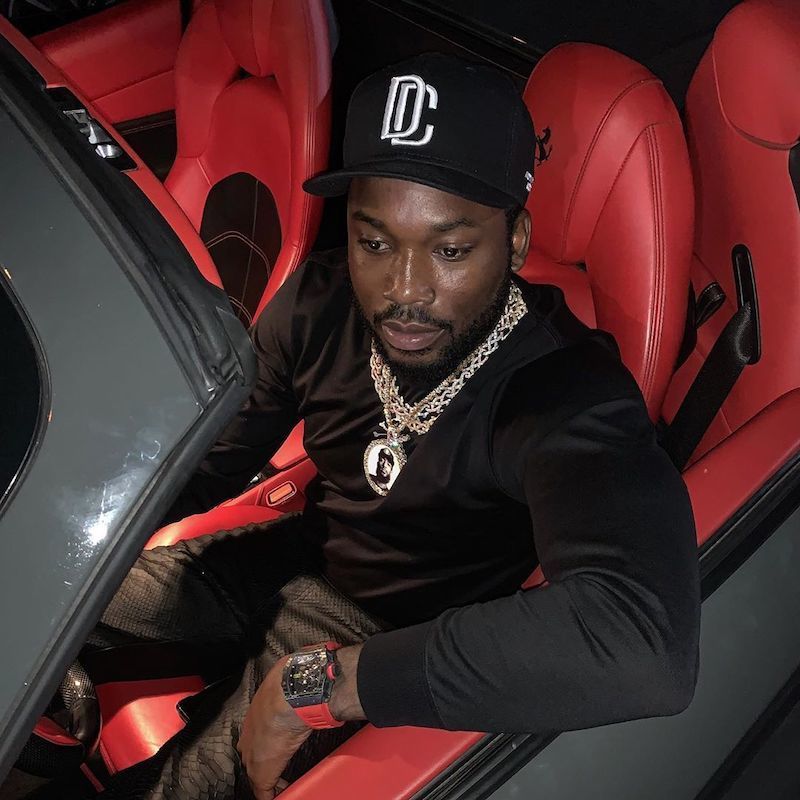 "We are locked up. We went from 1 in 4 to 1 in 3, but we're always pointing at the white people, but yet we wanna spend all of our money on foreigns, we wanna spend all our money on luxury as opposed to going and buying some land. America is for sale and there is a lot of bare land." The Jesus Is King rapper went on to explain that the "culture" we often refer to is not ours. He said that the black community merely flocked to the media's perpetuated ideas of what their identity should be rather than standing for something on its own.
During the conversation, Kanye explained that, for example, rappers tend to encourage the stereotype that black people are subjected to, then turn around and expect to be taken seriously. "But the culture has you focused so much on f**king somebody's b*tch and pulling up in a foreign and rapping about things that could get you locked up and then saying you about prison reform," Kanye expressed to Big Boy.
A few rappers came to mind when Ye mentioned prison reform, with some fans singling out Meek Mill. The Philly rapper is now using his platform to fight for criminal justice reform, after spending time behind bars for violating his probation by popping a wheelie in the streets. The thing is, what he is saying is pretty veracious. It's all a bit ironic how some hip-hop artistes expect to continue issuing the very messages that contradict the movement that they claim to subscribe to. Sure black rappers tend to be looked at in a certain way that is oftentimes not fair to them, but does that mean they should encourage the toxic narrative?
Watch the full interview here to see what else Ye had to say.