Kanye West says social media is to be blamed for his wife Kim Kardashian posting sexy photos.
Kanye West has been getting harsh criticisms from Kim Kardashian fans after he confronted her about posting sexy and revealing photos online. If you follow Kim on Instagram, then you would know that she is one of the most popular personalities on the platform in the world, and it's no coincidence given the type of photos that she posts. Ever so often, she would drop off a pic that left very little to the imaginations. While some fans may criticize her for it, others are in full support, which explains the massive backlash Ye received after he asked her to stop posting a particular type of photos.
Kanye is now addressing those critics, and part of his argument for her posting nude photos is to blame the age of social media. In a new interview with Zane Lowe on Apple Music's beats one, Ye opened up about his critics, as well as, him backing down from the fight with Kim Kardashian.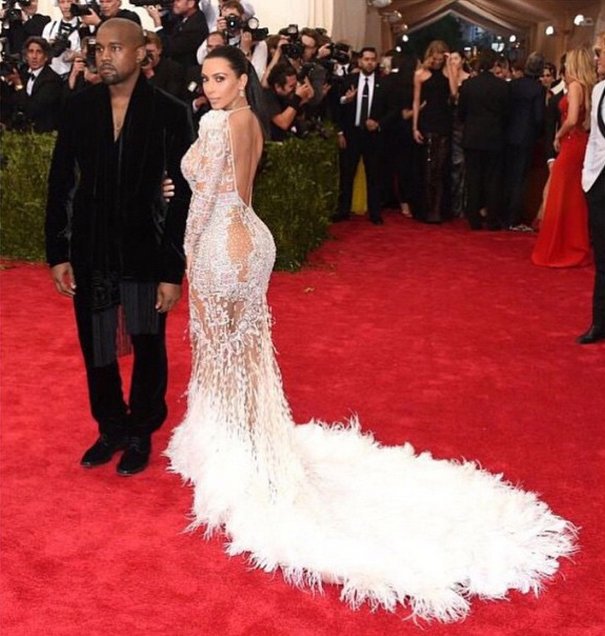 "Social media prompts women, in particular, to put out content that they wouldn't in the past," Kanye West said. The G.O.O.D. Music captain says that now he is an adult and has friends who have high school kids, and it's a totally different world.
West added that he silently suffers over the constant backlash he received on social media. He told Zane Lowe that there are some married men whom he believes are happy to hear him speak out against women wearing revealing clothing.
On a recent episode of Keeping Up with the Kardashians, Kanye West went hard at Kim Kardashian over her Met Gala outfit, but she pushed back hard, and he backed down. For now, he lost that fight, but that isn't stopping him from speaking out about it.