We all know beauty is in the eyes of the beholder; however, it seems Kanye West wanted nobody but himself to be the beholder of his wife. Sadly, Kim Kardashian-West had other thoughts and wanted the world to see her beautiful figure and outfit at the most recent staging of the Met Gala.
Kanye West had a mouthful to say when Mrs. West initially unveiled the dress, and we got a first-hand view of the conversation on the family's reality show, Keeping Up With the Kardashians.
"I went through this transition where being a rapper, looking at all these girls and looking at my wife, like, 'Oh my girl needs to be just like the other girls showing their body off.' I didn't realize that that was affecting my soul and my spirit as someone who is married and the father of now … about to be four kids. A corset is a form of underwear, it's hot, for who though?" went Kanye, as he tried to break things down for his wife.
Sadly, Kim Kardashian's corset and Thiery Muggler dress were already made, which seemingly pushed Kim's limits. Kim reacted by saying, "So the night before the Met, you're going to come in here and say that you're not into a corset vibe?" She continued, "you're giving me really bad anxiety. You knew last night I had really bad anxiety and I don't need any more negative energy and for you say you're now not into me wearing a tight dress."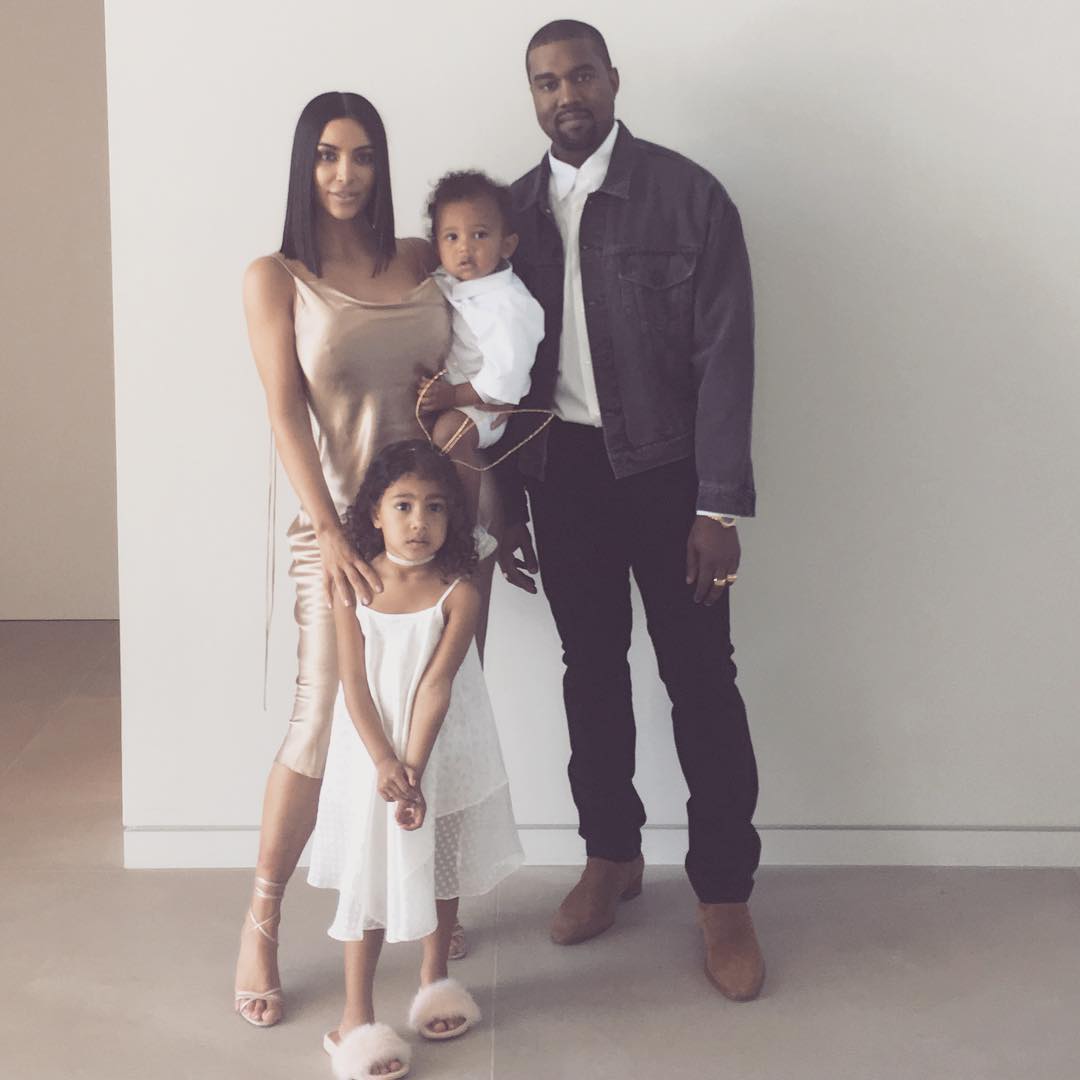 Kanye tried to come from a more passionate side, stating, "you are my wife, and it affects me when pictures are too sexy." However, it seems Kim K's heart was set on wearing the stunning dress inspired by their daughter, North.
Kim Kardashian slammed Kanye once and for all, "you built me up to be this sexy person and confidence and all this, and just because you're on a journey and transformation doesn't mean I'm in the same spot with you."
Kim came out of this battle victorious and left us with a dejected Mr. West, who uttered, "Okay, alright. Okay, alright, cool," as he walked away.
Kim has always been one to live by the rules of Cyndi Lauper song, "Girls Just Wanna Have Fun." From her naughty, adult movie with R&B singer/actor Ray J to her 2014 Break the internet shoot for Paper Magazine, Kim is known for being flirtatious and raunchy. Now being a mother of four(4), many could argue that Kanye is right for wanting his 38 years old wife and mother of his kids to exercise a bit more decorum and modesty in her dressing.
There would definitely be some naysayers to the other side of the fence, congratulating her for her beauty and youthful appearance, which so many women crave.
Team 'Kim K' won the battle, and we were treated to liquid gold as she stunned everyone at the Met Gala. Sadly, this came at a cost to her body. As she dazzled the audience, her skin was being scratched and torn below the corset. She shared, "I have never felt pain like that in my life," as she lamented about the indentations on my back and my stomach as a result of the corset.