NBA YoungBoy is definitely living his best life as he gets a tattoo from the comfort of his home while having his girlfriend laying on his chest.
YoungBoy Never Broke Again has been involved in so many relationships that we have lost count. From Floyd Mayweather's daughter to a female named Kayla, who we recently saw him get a pet kitten for. We thought the pair were settling down, and Kayla has been by his side while he serves his 14-month house arrest sentence, however, the rapper has been linked to a couple of new women in the past few weeks.
One of the women, who goes by Dej Rose Gold, has been the recent face in all NBA YoungBoy related media. She is also rapper Kodak Black's ex, and she has been getting bashed by fans for her relations with rappers. However, she protests that what she and YoungBoy share is a longterm commitment. After a fan questioned which rapper she would move on to after YoungBoy, she stated that Tupac Shakur was next in line, obviously indicating that she has no intention of parting ways with the rapper.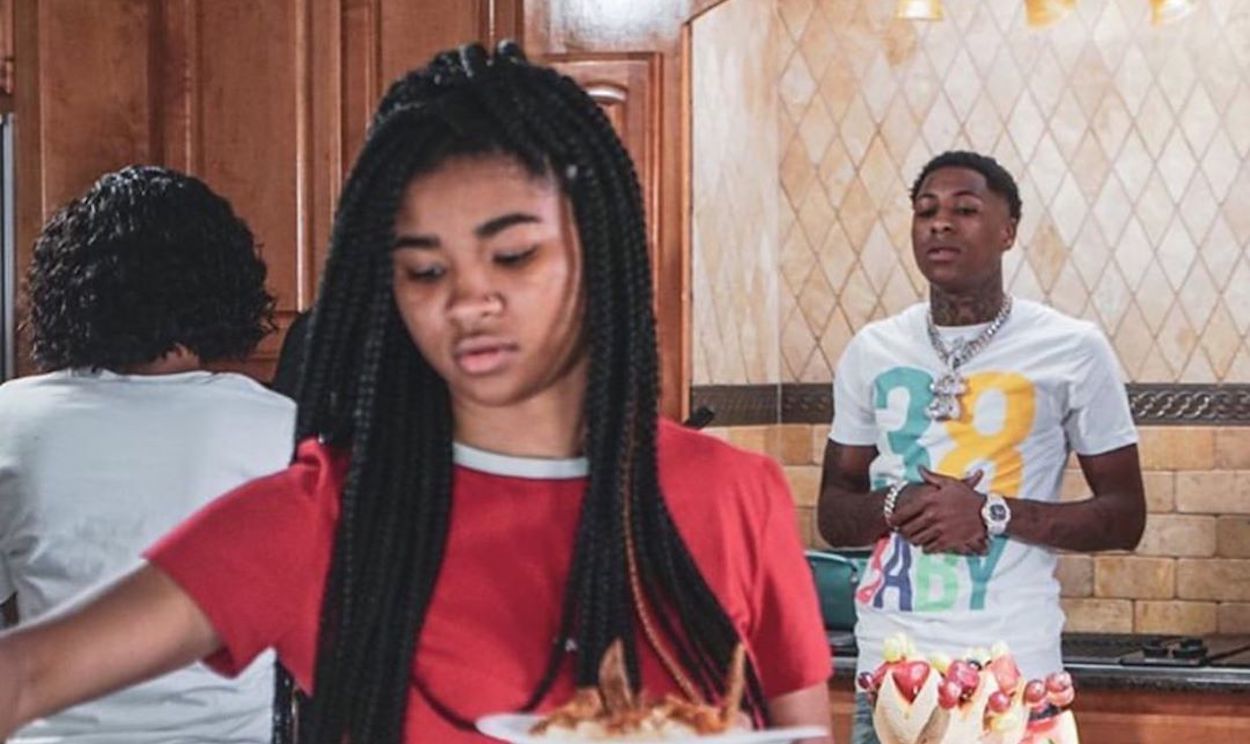 NBA Youngboy is making the best of his house arrest, releasing a number one album "AI YoungBoy 2" and collaborating on music with other rappers as well as shooting music videos. He is unable to travel and perform at shows due to the conditions of his probation, but it hasn't been slowing him down. His new arm-piece, Dej, recently posted a video online of him getting a new tattoo while she peacefully lays on his chest with her eyes closed. The rapper has his arms wrapped around his bae, seemingly numb to the feeling of the needle, or maybe she's the perfect distraction. Beats taking a shot of Henny, am I right?
Fans who have viewed the video have been quick to bring up Bhad Bhabie with one fan commenting, "Bhad Bhabie punching the air rn." She allegedly has the biggest crush on him, and the pair have been rumored to share a secret romance.
Watch the video clip below.