Devin di Dakta says there is still too much foreign music being played on Jamaican radio stations, to the detriment of Jamaican artistes.
Devin Di Dakta says that young artistes who are focusing on using Trap and Hip Hop beats, are not to be blamed or condemned as many of the island's radio stations have bombarded them with foreign music. Dakta added that it's so bad that they are under the impression that genres like Hip Hop and Trap are superior to their own country's music genres.
"I think the yutes dem more influenced by what we hearing," the dancehall deejay said in an interview with Winford Williams on OnStage. "We can't really stop them because of the internet, so you can't really stop a man. So I think in terms of what we hear on the radio, sometimes you listen to some radio stations and is just bare foreign music. If mi a di Prime Minister and mi have certain power, yuh can't play certain amount of foreign music pon your radio station; simple things like that."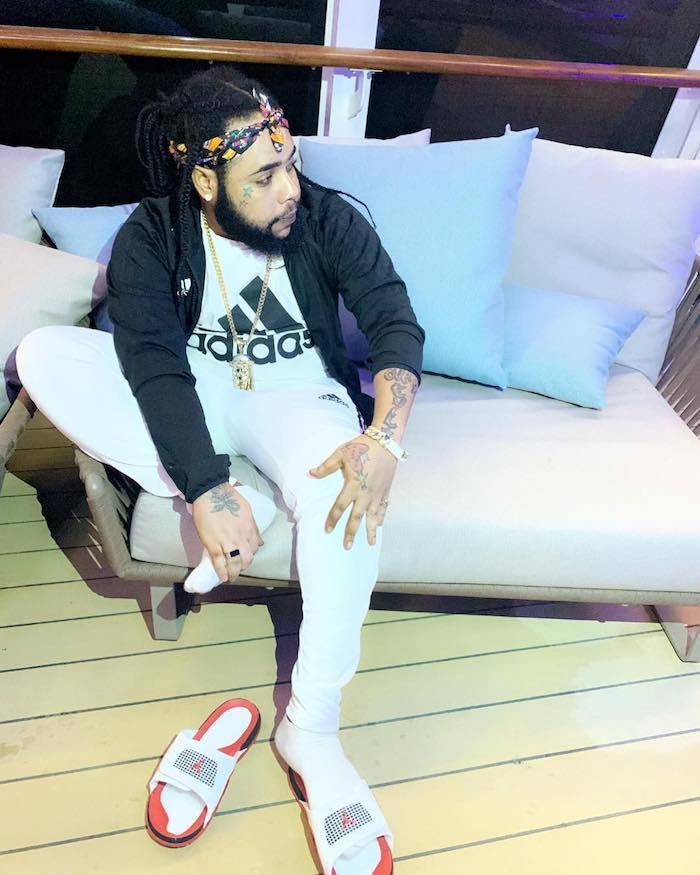 "So even when revenues come in we haffi sen back a lot of it go a foreign when you have so many talents here in Jamaica weh need dat space on the radio. Too much foreign music we have. But like I said, we have the internet so a man can go on YouTube. But when you turn on your radio you a hear it, you a go feel like a it a work, when people want Jamaica," the former Grammy nominee said.
Devin Di Dakta's sentiments are the same as that of Entertainment Minister Olivia' Babsy' Grange, who expressed dismay in 2016 about the vast difference in royalties paid out by Jamcopy to foreign acts based on radio airplay. Grange made the statement after it was revealed that only $7 million in royalties was paid to Jamaican artistes compared to $32 million to their overseas counterparts.
The 24-year-old dancehall deejay said that while he too has immersed trap influences in his music, it is simply just himself as a musician experimenting with different sounds, but that he remains a Dancehall standard-bearer.
"Because of that I am influenced by it also. So if you listen the two songs I just released, they have that Trap element. But further down, me have my likkle plan. Me know what mi a go fah. So you can't really watch my likkle Trap element weh yuh hear now. It sound nice, but you have to know how much to give and keep that element of Dancehall because not every single song yuh a go put out must have dat," he said.
The St. Mary High School old boy said while it is perfectly OK for artistes to experiment with other music genres, they also have a duty to maintain the Jamaican authenticity and not overdo the foreign element.
"Yes, dabble inna it. Me suppose to can mek a rock song tomorrow if mi feel like. A music it name and a rock artiste can do a Dancehall if him feel like. Nuttn no wrong," he argued.
"Anything me listen and feel like me like, mi a go mek it and nobody can tell mi don't mek it. But at the end of the day I am a Dancehall artiste, so even though mi might put out two song weh sound like Trap, listen further down man. Just gwaan listen out yuh ago hear back di root," Devin added.