Kanye West will now have to stop selling Jamaican merch after he angered some fans.
Jamaica's Minister of Culture, Gender, Entertainment and Sport, Hon. Olivia "Babsy" Grange, has released a statement addressing Kanye West selling merch with Jamaican emblems. Ye is in Jamaica this weekend with his weekly Sunday Service. The G.O.O.D. Music rapper drew a massive crowd at the Emancipation Park on Friday with a slew local entertainers coming out to see the rapper and his band performed.
While a lot of Jamaicans enjoyed Kanye's Sunday Service, an equal number of folks were upset at the Chicago rapper for selling some high priced Jamaican merch on his website. It appears that Babsy Grange has since caught on with what's happening and contacted Kanye West about it.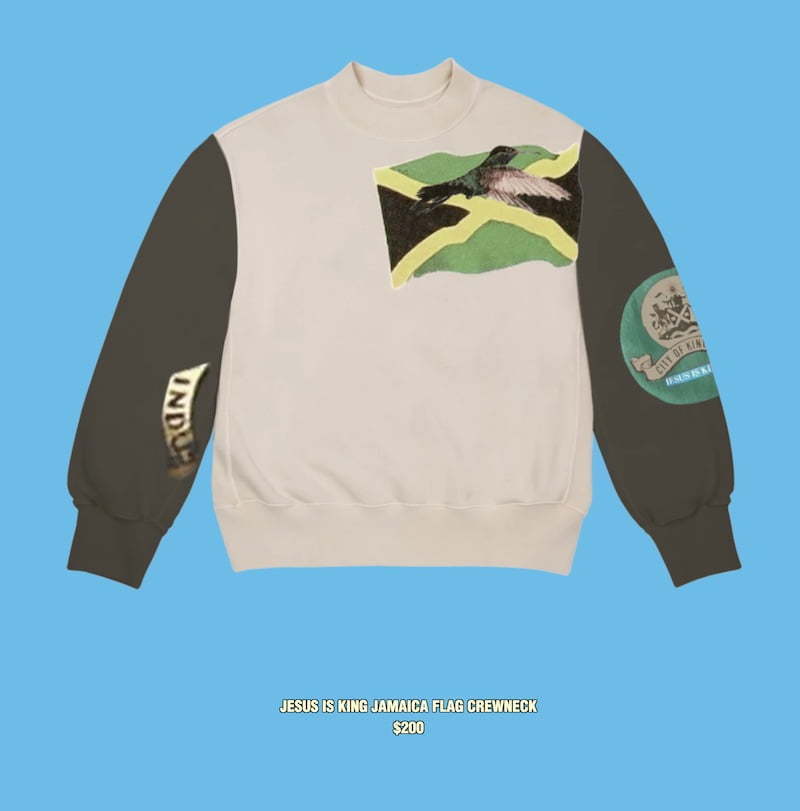 "It has come to my attention that items of clothing printed with national symbols and emblems are being offered for sale online," Grange wrote. "I noticed Kanye West and members of his choir wearing similarly emblazoned items during their special performance in Kingston last night, but I was not aware at the time that the costumes were being sold online."
"We are aware that over vendors are selling Jamaica branded products emblazoned with our national symbols and emblems," Grange added in her statement. "Several years ago, when I first served as Minister, I had set up a committee to review and devise a strategy for dealing with the proper use of our emblems and symbols. That work was stopped at the change of administrations. I have been granted permission to reestablish the committee and to continue the work. The membership of the committee with include representatives of the Office of the Prime Minister, the Jamaica Intellectual Property Office, the Ministry of Culture, Gender, Entertainment and Sport and others."
At the time of this publication, the Jamaican merch was still on the Kanye West website. One Jamaican emblem hoodies, caps, and T-Shirts.